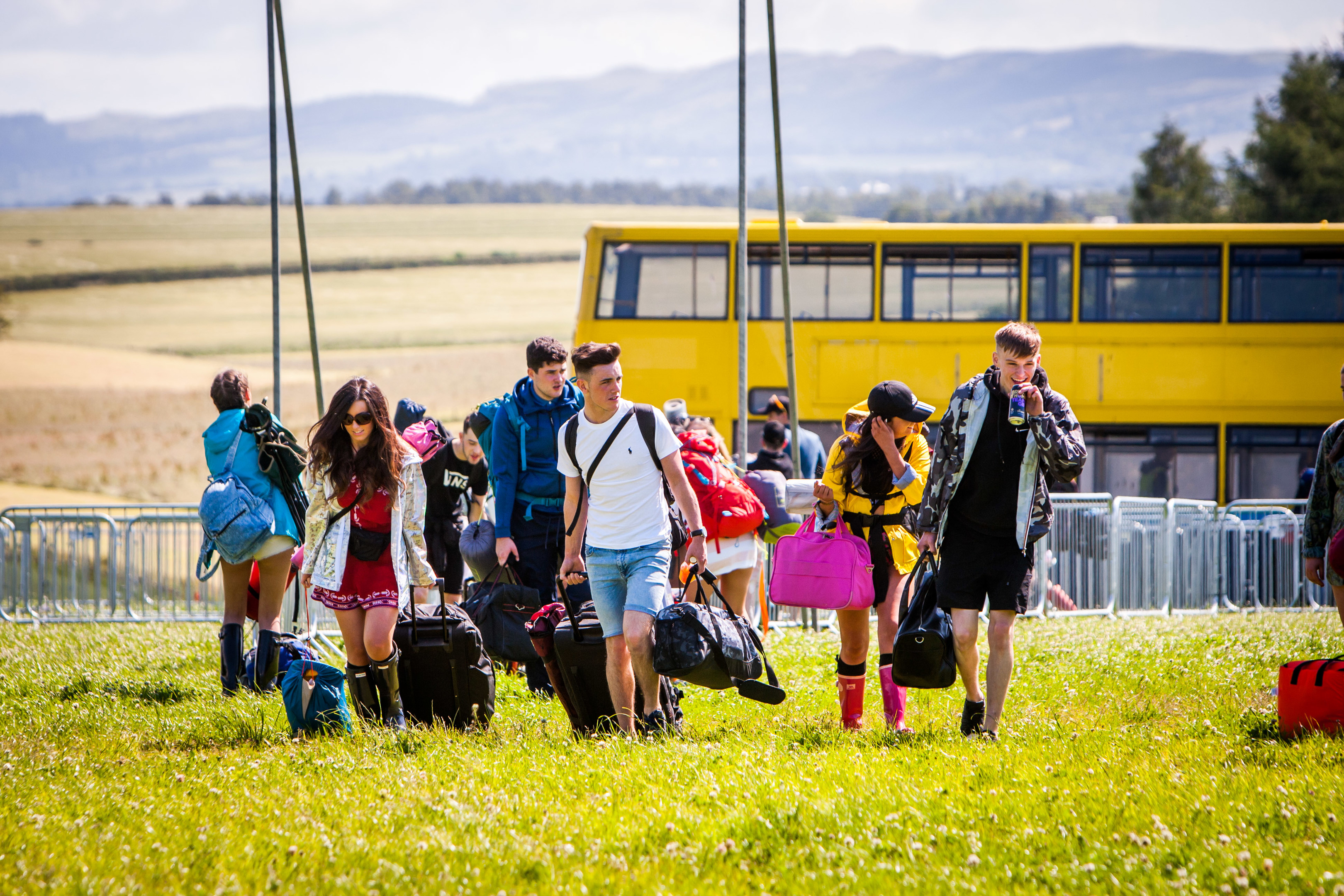 The new transport boss at T in the Park has hailed the festival's all-important traffic plan a success.
There were no major problems with vehicles leaving the Strathallan Castle site at the end of day one.
This time last year, festival organisers DF Concerts were bombarded with complaints about massive tailbacks and revellers having to walk for miles along darkened country roads.
Perth and Kinross Council warned that the event would be scrapped unless robust measures were taken to prevent a repeat of 2015's roads chaos.
Transport manager Ian Martin, who previously worked at T as a police officer and helped with traffic arrangements for Balado, said on Saturday that major improvements had been made.
"Our new transport management is working well and traffic has been flowing freely in and out of the site since Thursday," he said. "The bus station is a welcome addition – our bus is best message has been heard loud and clear – and we thank fans for heeding our advice."
Mr Martin added: "There has been some wet weather overnight and showers are expected to continue, so if you are travelling by car this evening (Saturday), please be patient as we ensure everyone exits safely."
Although there has been few complaints about the new traffic arrangements, there have been a handful of messages on social media raising concerns about the walk to the single pick-up and drop-off point, which T bosses say takes "at least" 30 minutes.