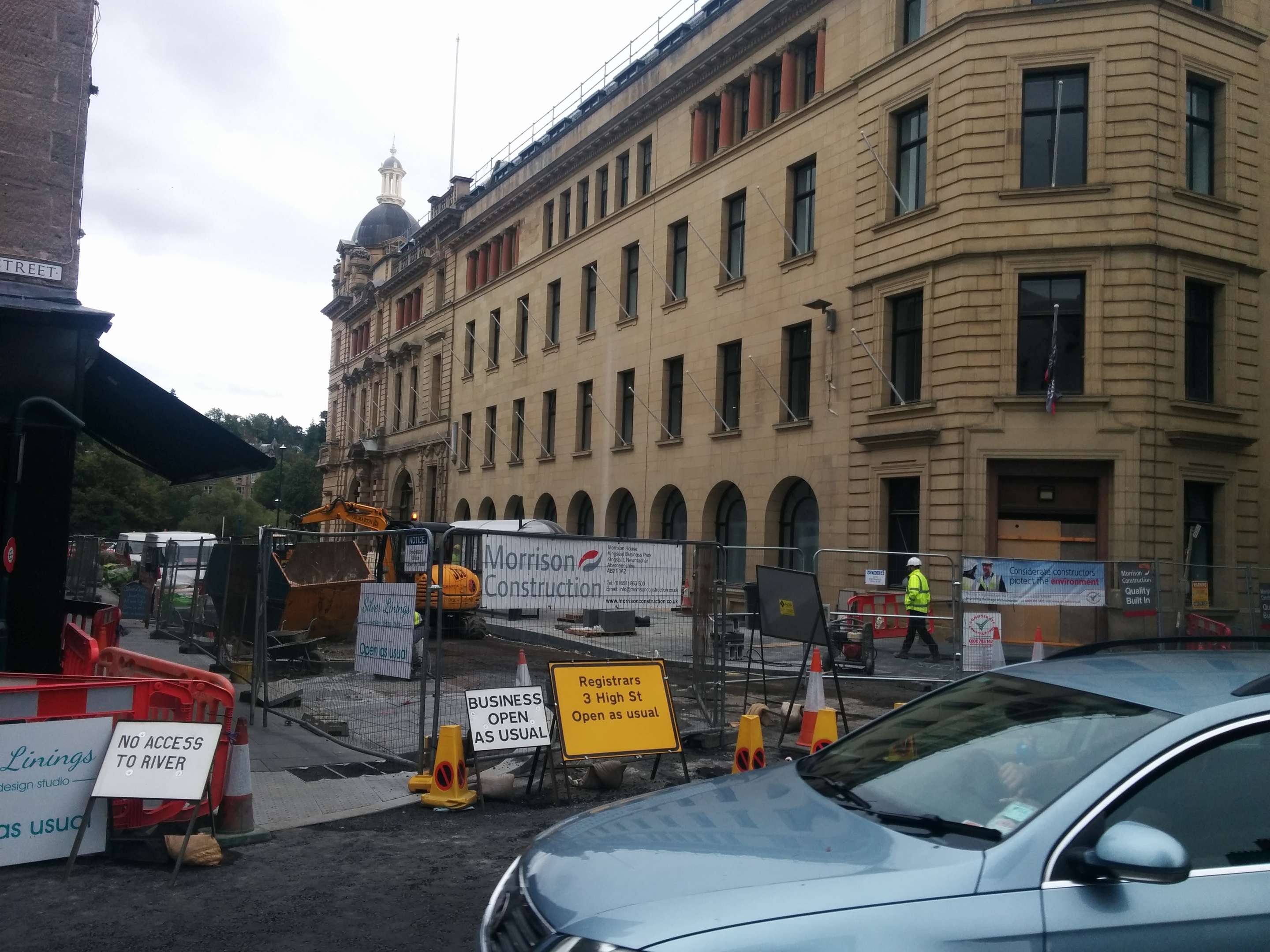 Two leading Perth councillors have become embroiled in a war of words over a delay in completing a £1 million roadworks project.
Perth and Kinross Council last week announced work being carried out in Perth's High Street would be put back by two weeks leading to a bitter spat between Peter Barrett and John Kellas.
Mr Barrett claimed he only found out about the delay by reading about it in The Courier and accused the local authority of a lack of communication. Mr Kellas countered by stating the focus should be on "positive" aspects of the project.
The roadworks programme is being undertaken as part of the £10m refurbishment of Perth and Kinross Council's High Street headquarters. The Tay Street end of the High Street has been completely closed to traffic until October 7.
The local authority claims the delay has been caused by "unforeseen circumstances" with utility companies and "various other complications" on site.
Mr Barrett said: "It is completely unacceptable for local businesses to find out about this in the same way (through the Press).
"These businesses have endured disruption to their trade since the end of July — they deserve a full explanation of the problems on site and the causes of the delays."
He continued: "The council's press release issued last week was particularly opaque. The handling of communications and the absence of detailed causes of the delay is simply not good enough for such an important and sensitive matter.
"If certain utility companies are at fault then we should know who they are and the council should be pressing them hard to deliver to the original schedule. If that means intervening at a Scottish Government level than that is what the council should be doing.
Mr Kellas said he was "disappointed" that Councillor Barrett has chosen to focus "negatively" over "much needed" improvements to this area of Perth.
"This work will lead to public realm changes which will benefit local shops and businesses," he commented.
"Of course everyone is disappointed that the work has encountered a short delay and it was important that this was communicated as quickly as possible through the press.
"Councillor Barrett has also omitted to say that my prime focus was to raise awareness of the variety of shops to be experienced, promoting a more positive shopping experience rather than sending out wholly negative signals.
"As business people, many of the local traders will value the effort being made to support them, with this and other initiatives. It is my choice to be positive rather than focus on the short-term nature of the disruption."
A council spokesperson said: "The project has involved upgrading the existing lower High Street using high quality materials and street furniture. This will help to create a continuous streetscape linking the city centre to the riverside."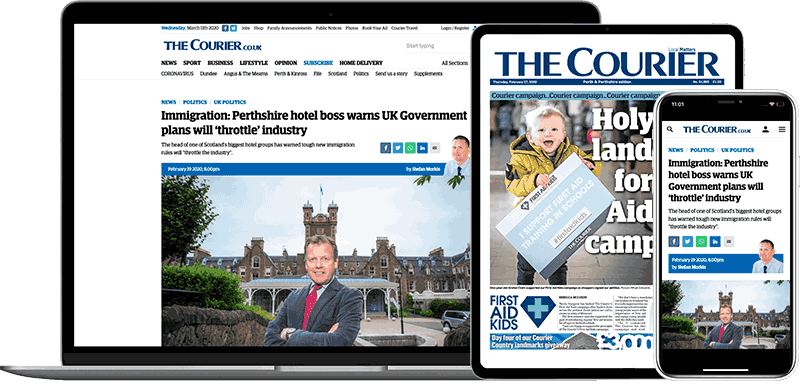 Help support quality local journalism … become a digital subscriber to The Courier
For as little as £5.99 a month you can access all of our content, including Premium articles.
Subscribe