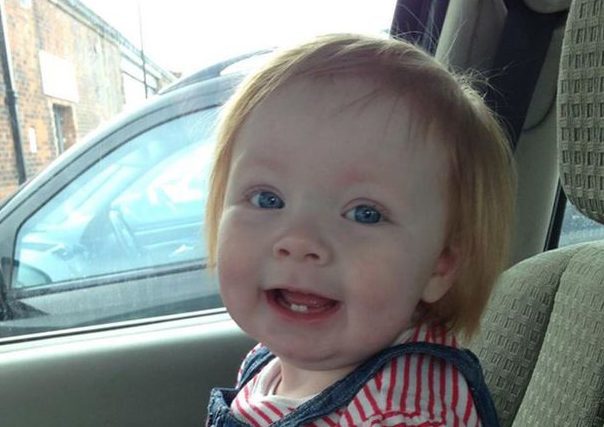 Crown Office officials are carrying out a meticulous examination into the circumstances of a collision which claimed the life of a two-year-old toddler and left two of her siblings in a serious condition.
Police have passed their report on Thursday's shocking incident in Coupar Angus to the procurator fiscal service.
They are now considering whether the driver of the black Ford Focus involved in the accident will be charged with driving offences.
His vehicle collided with a Citroen people carrier near Larghan Park and is then believed to have careered into Harlow Edwards, her brother, Leon, six, and Dionne, 17.
Tragically, little Harlow died and the accident has left Leon and Dionne in hospital with serious injuries.
Eyewitnesses have spoken of seeing the driver of the Ford Focus travelling at speed just before the collision.
A police spokesperson said: "Both children from the Coupar Angus collision remain in hospital with serious injuries.
"Police have carried out investigations and submitted their report into the incident to the Crown and Procurator Fiscal office and it will be up to them to decide if they will press charges against anyone."
A spokesperson for the Crown Office added: "The procurator fiscal has received a report in connection with the death of a two-year-old girl in Coupar Angus on October 13.
"The investigation into the death, under the direction of Scottish Fatalities Investigation Unit (SFIU), is ongoing and the family will continue to be kept updated in relation to any significant developments."
Strathmore Councillor Dennis Melloy said: "This should never have happened.
"Everyone" in Coupar Angus has shed a tear and is still in a state of shock."
He claims both Perth and Kinross Council and Police Scotland should have addressed traffic calming measures on Forfar Road by now but added: "Unfortunately no amount of traffic measures will stop people speeding if they are intent on doing so.
"The police must ensure that this stretch of road is monitored regularly. On Saturday, I noted a police officer booking a speeding motorist — two days after the tragedy.
"I have been pursuing traffic calming measures on Forfar Road for eight years but am extremely frustrated and angry.
"I've met senior council chiefs about this but I keep getting told there are budget restrictions."
He continued: "The council must find a way to reduce the speed of traffic on this stretch of road. As recently as Tuesday last week I wrote to council officers asking for action on the Forfar Road.
"We have two public parks on this stretch of road — Larghan Park and the Common — which are used extensively by children. The council must listen to the residents in the area who are extremely worried and concerned — they have warned that another accident is just around the corner.
"I have been advised that the provision of a part-time 20mph speed limit is planned to be implemented on Forfar Road during school time."
Councillor Melloy called for the more police to take more responsibility for safety on the stretch of road.
"I have previously told police about vehicles tailgating me on this road but never heard back," he said
Inspector Ray Cuthill, of Police Scotland's road policing unit for Tayside, said road safety is a "national priority" for the force.
"We listen to our communities and we work closely with local authorities to identify and respond to local concerns," he said.
"Our officers carry out road policing patrols and vehicle checks across Tayside to identify drivers who commit road traffic offences, including speeding.
"We are committed to positively influencing road user behaviour, enforcing legislation and improving road safety for all road users."
Perth and Kinross Council commented: "Our thoughts are with the family concerned at this very difficult time.
"However, as this matter is currently under police investigation, we are unable to comment further."
More than £7000 has been raised to support the devastated family of Harlow. A JustGiving page was set up by local residents over the weekend to give financial help to the family.
The fundraising site's organisers have stated they want to help Harlow's "wonderful and caring family" and to relieve the financial strain.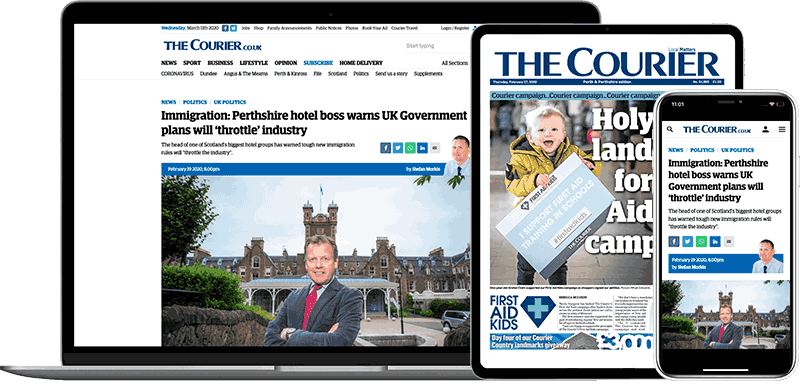 Help support quality local journalism … become a digital subscriber to The Courier
For as little as £5.99 a month you can access all of our content, including Premium articles.
Subscribe