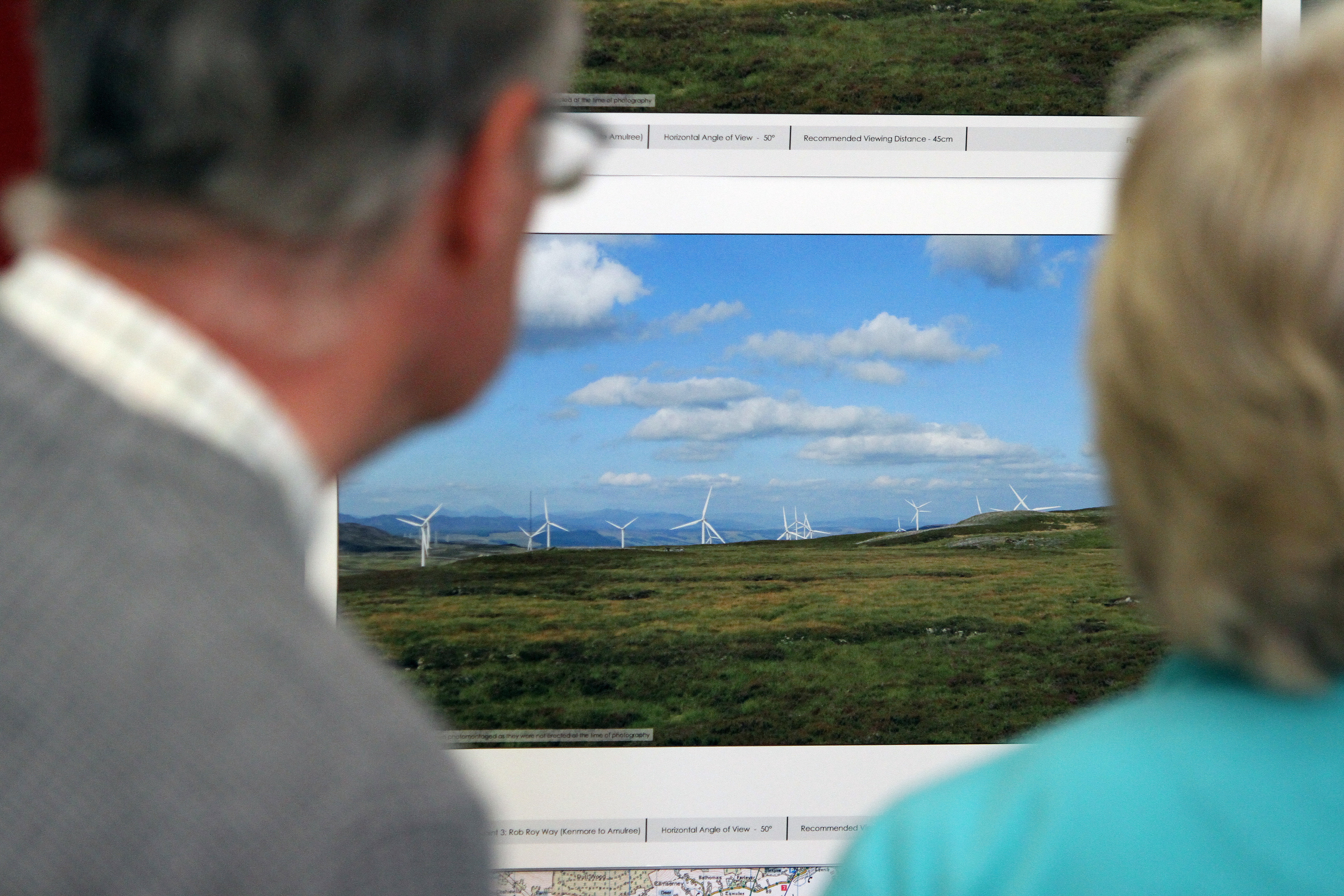 An inquest is under way to decide the fate of a massive windfarm project which critics say could do "serious damage" to Highland Perthshire businesses.
The Scottish Government is leading a public inquiry into the 25-turbine Crossburns development, near Aberfeldy.
It follows scathing criticism from Perth and Kinross Council.
The local authority lodged a formal objection against the scheme and claimed it would have an "unacceptable and adverse impact" on beauty spots such as Loch Rannoch and Tummel Bridge.
It has also emerged that if the development was approved, the popular Rob Roy Way would have to be re-routed during the 18-month construction phase.
The week-long inquiry got under way at Aberfeldy town hall.
Over the coming days, objectors and project leaders will be questioned about the scheme's potential impact on the area.
On day one, chartered landscape architect Sam Oxley spoke in support of the project, which is being spearheaded by renewables firm Engie, previously known as West Coast Energy.
She denied parts of a council report which suggested the masts would negatively impact on viewpoints at Loch Tay and the Rob Roy Way.
She also defended a series of photomontage images, submitted by the company to show what the windfarm could look life.
The council had argued that they did not offer a true visualisation of the project.
The Perth-based conservation charity John Muir Trust also objected and has been invited to address the inquiry.
The group is worried about the cumulative impact on the Highland Perthshire landscape given that there are two other windfarms – Griffin and Calliacher, a total of 82 turbines – already in the area.
The trust's policy officer John Low said the new 377ft masts would be a "visual blight" on a 20km stretch of the popular Rob Roy Way.
"Highland Perthshire is the scenic heart of Scotland and is already making a major contribution to renewable energy targets, through its wind farms and hydro schemes," he said.
"We are concerned that the area is nearing a tipping point and that serious damage could be done, not just to the ecology and landscape of the area, but also to local businesses which rely on year-round tourism.
"The fact that Perth and Kinross Council objected to the scheme underlines its unsuitability."
In paperwork submitted to the Scottish Government, agents for Engie said the project was unlikely to have an adverse effect on tourism.
A spokesman for the firm added: "It is considered that the effects on the landscape and visual receptors do not justify rejection in policy terms."