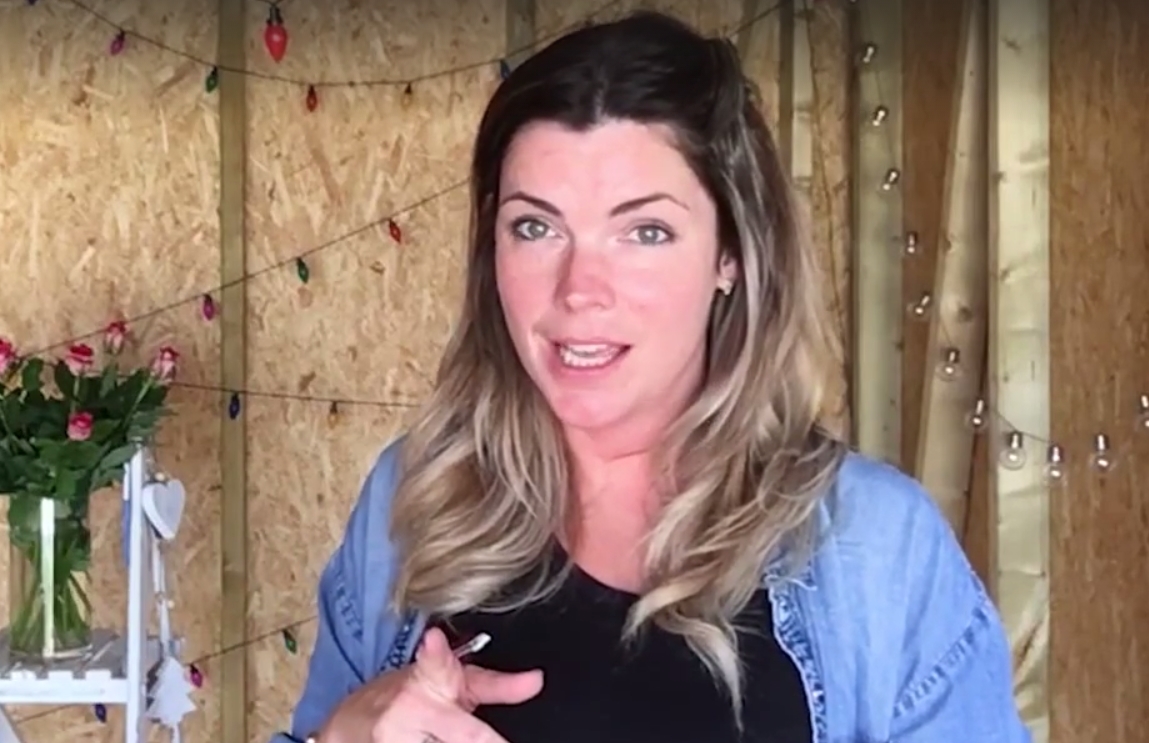 A Perthshire businesswoman who made a viral success of an "emotional" post about the toils of parents who work from home has had her LinkedIn account suspended without warning and £100,000 worth of contracts consequently jeopardised.
Cara Mackay – managing director for Errol-based, family-run shed manufacturer Gillies & Mackay Ltd – posted an article titled 'how to f*****g work from home', which sought to relate to working parents in her position and generated over 100,000 views and 800 comments before being shut down.
Perthshire shed-maker's swear-filled post lights up "boring" LinkedIn
A minority of LinkedIn's more traditional users had taken umbrage at Cara's forthright delivery.
"Profanity is uncalled for and inappropriate," said Len Latona. "This person should be banned from LinkedIn."
Glen Kyle said: "Despicable, insolent and arrogant, this author has all the makings of a 'back woods hillbilly.'"
"There were some pretty brutal personal insults fired at me," said Ms Mackay.
Upon noticing that she was no longer receiving messages from the network, which contained contacts vital to her business, Ms Mackay sought answers from LinkedIn.
"Immediately I tried requesting a new password, that worked and then took me to the 'your account has been suspended' page. Now I'm raging," said Ms Mackay.
"I wrote that article because I wanted to find real business people, who related to me because of how I run my life.
"I wanted to find them and tell them they could just tell their story and be free to be themselves. I found those people and I believe that for some, ringing home the truth, made their f*****g day."
The controversy surrounding Ms Mackay's post had brought about a spike in sales worth an estimated £100,000 to the business, which she now stands to lose if LinkedIn don't return access to the account.
"I'm in the middle of courting six clients on very large projects on this platform, which are to be exported down south," she said. "Now they're going to be wondering where I've gone. That is behaving unprofessionally.
"I have absolutely no way of contacting those six clients."
Although the post had its detractors, there was a far higher proportion of vocal supporters for its tone. Ms Mackay believes she was taken offline for one simple reason.
"At the last check it was at 100,000 views and I'm sure they were aware of it. If I was to pin point – I'd say it's probably got something to do with me saying f*****g.
"Swearing is an emotional thing – especially in the Scottish dialect – not necessarily an aggressive or foul thing. The way we express ourselves sometimes requires these words."
The defiant entrepreneur says will not be left browbeaten by the row.
"I've money to make and an audience to serve. A revolution can't happen without the person who started it," she said.
The ban happens to coincide with a new UK-wide initiative from the Transforming Mental Health charity, which encourages the public to 'swear' to take on mental illness in young people.
A Courier poll inspired by the unconventional marketing post found that 57% of respondents are never offended by swearing, 38% are sometimes offended and 5% are always offended by it.
Those wishing to pledge support for Cara's freedom of expression on LinkedIn are encouraged to use the hashtag #swearygate on social media.
Despite holding a 'premium' account with the network, Ms Mackay has not received an explanation for the ban.
The Courier contacted LinkedIn for comment but they are yet to respond.
"This is how you handle it?"
Opinion and support from the business community and general public alike has flooded in since Ms Mackay's account was taken offline.
Denise Cowie raised the question: "Should LinkedIn have suspended [Cara's] account for 'objectionable content'? Or is it censorship?"
Should @LinkedIn have suspended @NattyShedGirl's account for 'objectionable content'? Or is it #censorship? #swearygate https://t.co/QcIMTkp7Ha

— Denise Cowle (@dinnydaethat) January 18, 2017
Forfar photographer Anne Johnston said: "Come on LinkedIn, get with the 21st century and restore Cara's account now."
Come on @LinkedIn, get with the 21st century and restore @NattyShedGirl's account now #swearygate https://t.co/Su6A6tPTmR

— Anne Johnston ? (@Annejphotos) January 18, 2017
Ross Coverdale offered an alternative solution to the problem. "If LinkedIn dislike curse words they could easily star them out."
If @LinkedIn dIslike curse words they could easily * them out. Instead they suspend users despite HUGE support! #swearygate #freethewordfuck

— Ross Coverdale (@radcoverdale) January 18, 2017
Bristol literature event promoters Novelnights said: "I'm with writers, shed lovers and mums in supporting [Cara]."
I'm with #writers #shedlovers and #mums in supporting @NattyShedGirl who has been banned by @LinkedIn for #swearygate. Women need sheds https://t.co/dy37nU6Sc3

— NovelNights (@novelnightsuk) January 18, 2017
Aberdeenshire marketing consultant BrandHouzz said: "For once you are getting people to pay attention to you LinkedIn, and this is how you handle it?"
For once you are getting people to pay attention to you @LinkedIn, and this is how you handle it? #swearygate https://t.co/HTrTrLh2Du

— BrandHouzz (@BrandHouzz) January 18, 2017