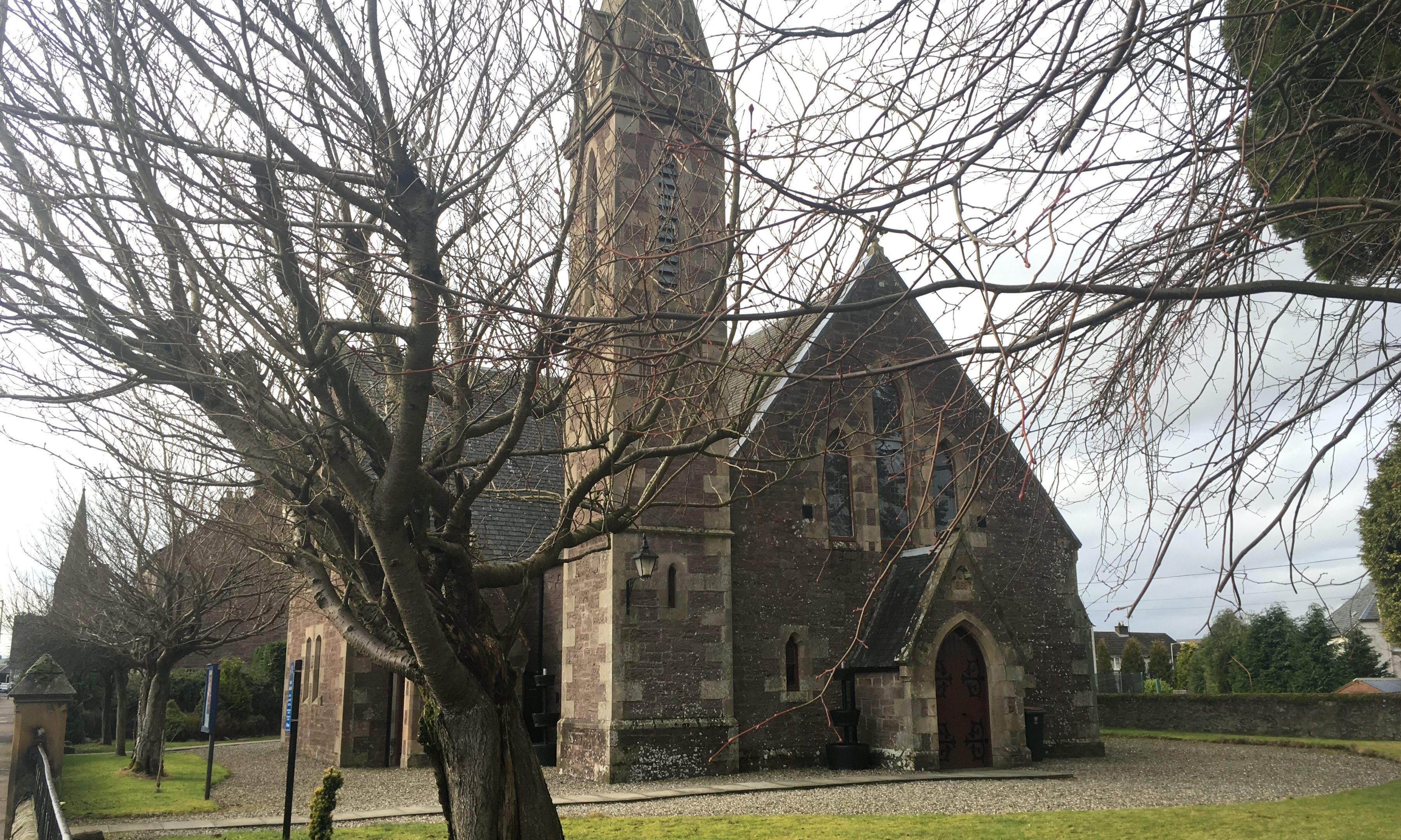 A church congregation still reeling from a shocking vandal attack has been dealt a new blow.
Thousands of pounds worth of damage was reportedly caused during a break-in at Blackford's parish kirk five weeks ago.
Church-goers were turned away from the 160-year-old building when they arrived for Sunday morning service and saw a full-scale police investigation under way.
Weekly meetings were at Ardoch Parish Church in Braco while church leaders began sorting through the damage.
But a return to the kirk has now been indefinitely delayed after it emerged asbestos in the walls of the building was left exposed after the night-time raid.
A Church of Scotland spokesman said: "We will have to deal with the asbestos before we can even start on repairs.
"It will be several weeks before we can start using the church again. We can't say for sure when that will be."
The church now meets for Sunday services closer to home, at Braco Primary School.
Minister Mairi Perkins was left in tears after finding widespread destruction in the main body of the church. A pulpit was found tipped over and a christening font was left broken, while bibles appeared to have been scattered around.
Several items were also reported missing, including a box of handbells.
A man and woman have appeared from custody at Inverness Sheriff Court in connection with the incident.
Andrew Park, 33, and Louise Cobrun, 45, faces charges of theft, housebreaking and forcing open a locked place with intent.
The pair, who are from the Auchterarder area, are also accused of malicious mischief, carrying a knife or bladed weapon and misuse of drugs.
A date for their next court appearance has yet to be set.
The break-in happened in the early hours of Sunday, February 5.
The historic Parish of Blackford was formerly the Parish of Strageath, founded by St Fergus in the eighth century.
Its name was changed to Blackford in 1617 by an Act of Parliament.