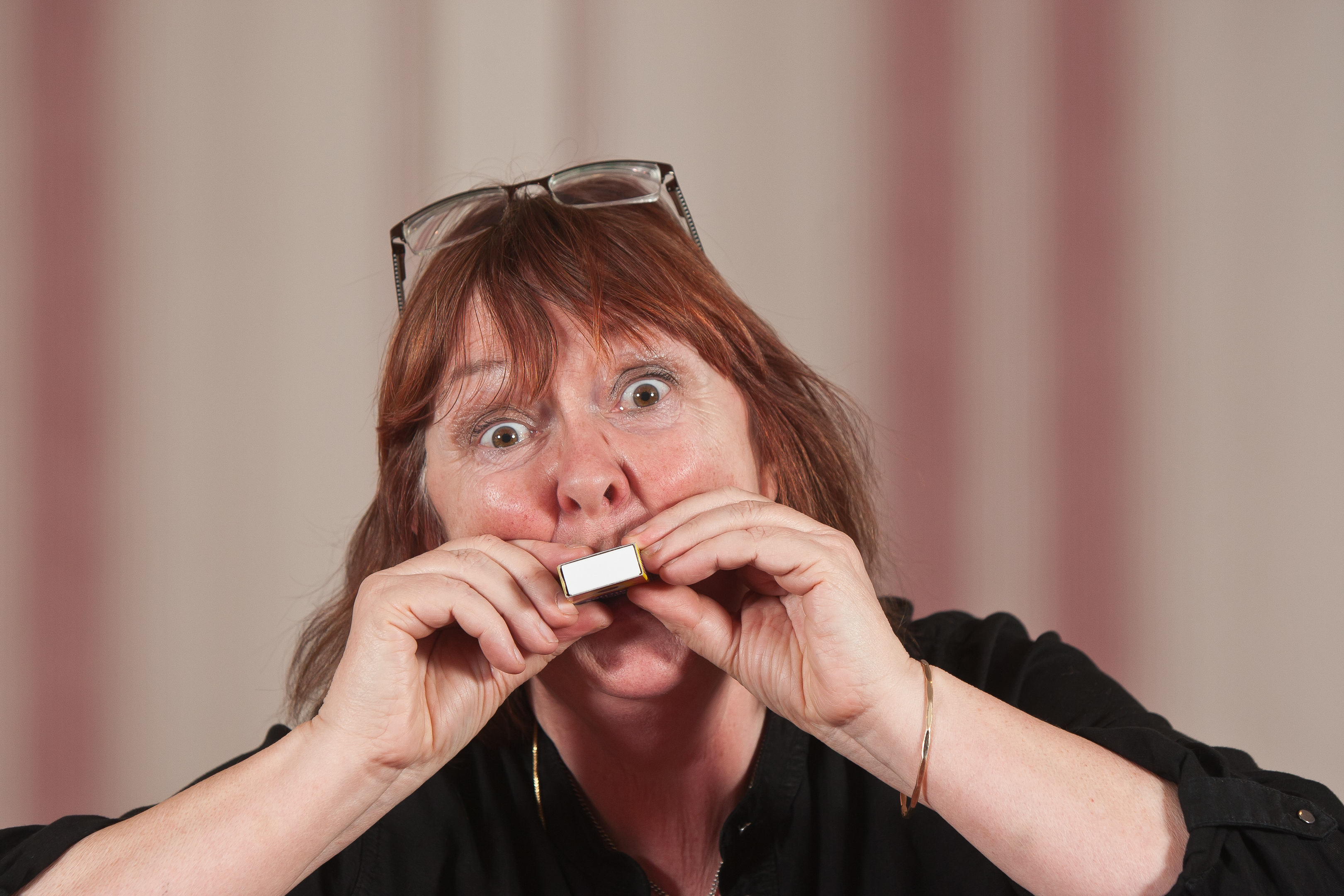 There were tense scenes at the 32nd annual Puff-a-Box championship as the hotly contested event ended in a puff-off.
While a clear winner had emerged during an afternoon of tense box-blowing, second and third places went to a final showdown.
Early leader Jim Malcom blew his tie-break box further, but was sanctioned for fouling by falling over the start line – allowing Buddy George to take second place in his first adult competition.
Participants in the quirky competition, which is part of the Glenfarg Folk Feast at the Green Hotel in Kinross, are asked to choose three matchboxes from a selection of more than 100 numbered items.
They then take it in turns, in strict box numerical order, to blow the inner tray as far as they can across a room without bouncing out of the competition "arena".
Overall winner Irene Paterson chose her winning matchbox, number 60, to reflect her current age.
She has regularly participated but never won before and blew the tray five metres and 16 cm.
She said: "We come to the folk festival every year but I usually get beaten by the children – the furthest I've got before is two metres.
"You never know what the boxes are going to do.
I'm elated that I won – I got £105 on the Grand National yesterday and two prizes in the raffle last night, so it's obviously my winning weekend."
She also admitted that she employed unusual tactics to win.
"It's against the rules to practice and I would never break the rules, but I was desperate for a pee before it.
"My friend won a while back and she said she had needed to pee before she won and that must have been her secret."
Irene beat the men's competition winner into overall second place.
Buddy has been taking part in the contest for several years, but due to his age had only won chocolate Easter eggs.
Now 18, he was able to take home one of the bottles of whisky awarded to the adults.
He said: "You just have to close your eyes and hope for the best – it's totally random."
Third-placed Jim admitted he was "gutted" to lose the puff-off. "I was hanging on by my fingernails all the way through, he said. "but it wasn't enough."