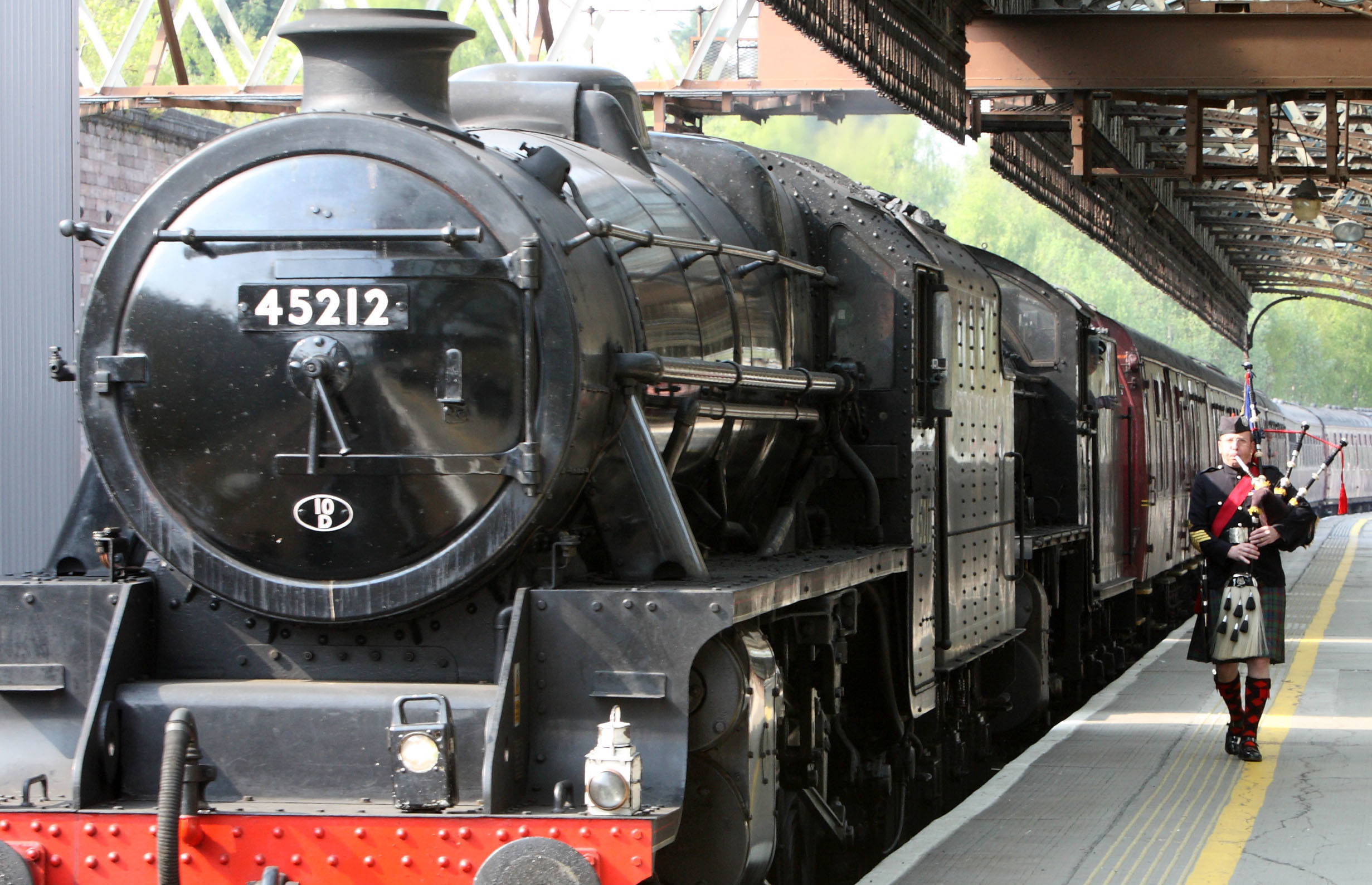 A train which helped allied forces steam to victory during World War I has been honoured at a ceremony in Perth.
The famous Jellicoe Express transported troops and mail from Thurso to London on a daily basis during the global conflict.
The service was swiftly established to serve the far north of Scotland, because the Royal Navy's Grand Fleet was based at Scapa Flow, Orkney, requiring personnel to be moved from London and across the country.
The steam train is credited with carrying nearly 500,000 people between February 15, 1917 and April 30, 1919, as well as taking the fleet's mail. It regularly chugged out of Euston station at 6pm and arrived in Thruso the following day at 3.30pm, a distance of 717 miles.
To mark the centenary, the service – Britain's longest ever train journey – has been recreated by the Railway Touring Company.
An old fashioned steam train pulled into Perth Railway Station on Tuesday afternoon to coincide with a plaque unveiling ceremony, marking the Fair City's role in the Jellicoe Express story.
Provost Liz Grant said: "It is an honour to be asked to unveil a plaque to mark the centenary of the Jellicoe Express.
"Perth was a key stop for the service. We should not forget the dedicated group of local volunteers who set up and ran the Perth Patriotic Barrow at Perth Railway Station during the First World War."
She said: "As well as the Jellicoe Express passing through the city, there were hundreds of troops changing trains in Perth on a daily basis.
"At the Barrow, members of the armed services could get tea, cigarettes and a snack. The soldiers were extremely appreciative of the Barrow and gave the volunteers donations that would raise some money to keep it stocked.
"I believe some of these donations included bullets."
The service was named after Admiral Sir John Jellicoe, the commander of the Grand Fleet who led the British forces at the Battle of Jutland in June 1916.
Rail was the only transport at that time capable of moving large numbers around the country, as the only other option – by sea – was slower, not as direct and very risky, given the threat from German U-Boats.
The only other time the Jellicoe Express operated was in World War Two.
Plaques to mark the centenary have also been unveiled at Inverness and Dingwall.
ScotRail Alliance's honorary rail ambassador John Yellowlees said: "We are proud to have these plaques at our station in recognition of the vital role played by the Jellicoe Express."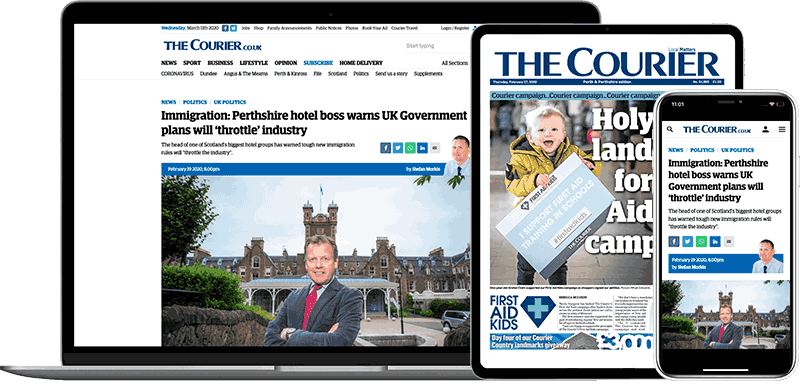 Help support quality local journalism … become a digital subscriber to The Courier
For as little as £5.99 a month you can access all of our content, including Premium articles.
Subscribe