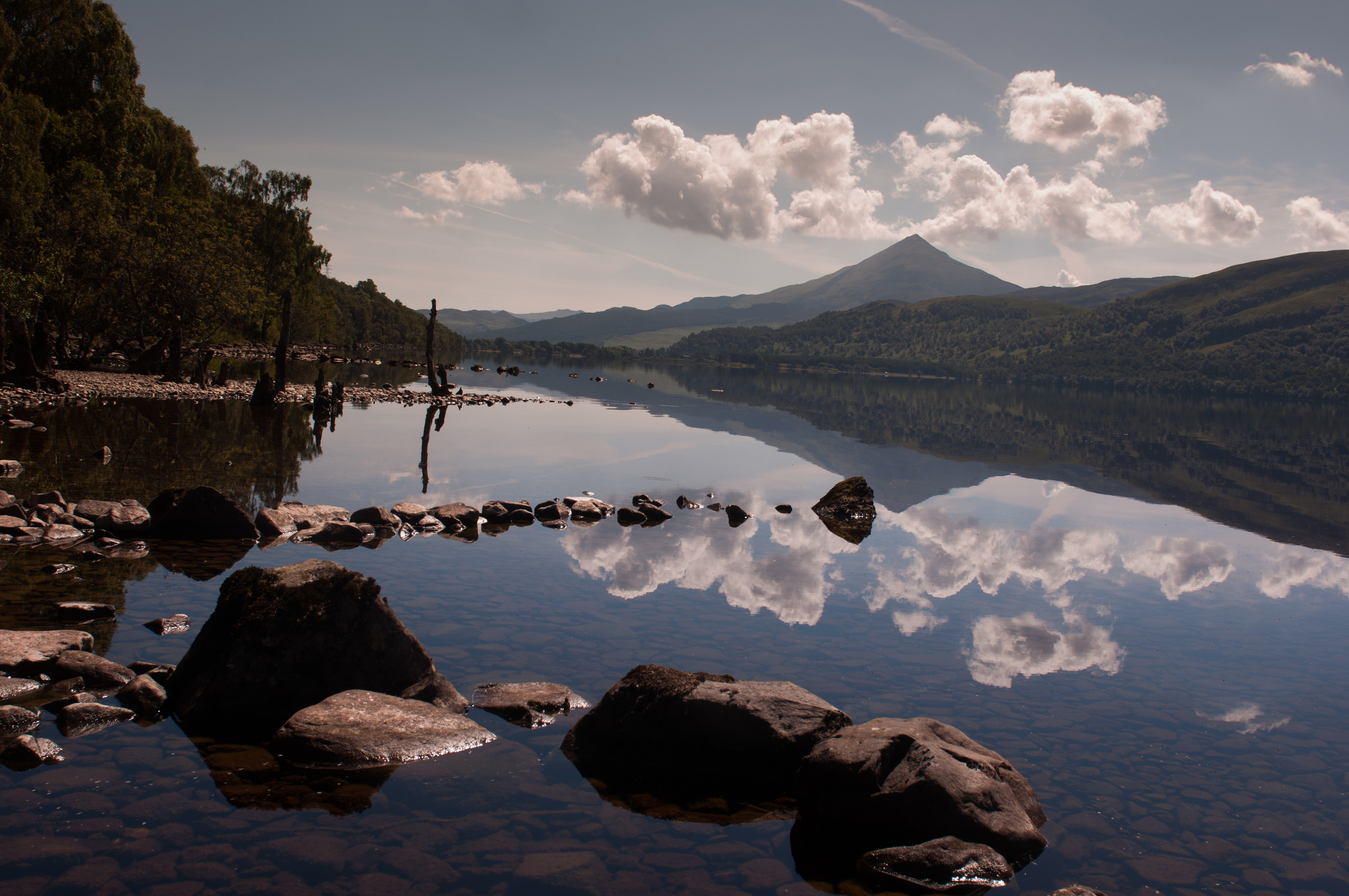 A desire to escape from the trappings and chaos of modern life is propelling more tourists to Perthshire, a new study has revealed.
A wide-ranging survey by VisitScotland shows that people from across the globe are coming to Perth and Kinross in an effort to find some inner peace.
When asked what attracted them to the region, 38% of visitors said they came to "get away from it all". That's nearly double the amount of people who gave the same reason in a Scottish-wide poll.
The growing trend has been dubbed "wellbeing tourism".
Elsewhere, golfing — particularly the Old Course at St Andrews — continues to be among the biggest draws for tourists to Fife, with 41% also saying they came for the "history and culture".
Meanwhile, two-fifths of visitors were motivated to come to Dundee and Angus to visit "a particular attraction", such as the RRS Discovery and Glamis Castle.
More than a third said they visited the area to visit friends and family, while "scenery and landscape" was also a top reason.
All Courier Country regions scored well with tourists who said they had visited before and wanted to come back.
The Scotland-wide study was carried out during the summers of 2015 and 2016 by Jump Research on behalf of VisitScotland.
Nearly 12,000 overnight visitors were interviewed nationally, with 3,000 responding to a follow-up online survey on their return home.
The main overseas markets for Tayside and Fife including America, Germany and Australia. Visitors spend more money in Fife (£227m), than in Perth (£196m) and Dundee and Angus (£80m).
An estimated 1.9 million people stayed overnight in the area on 2015, with around 15-22% from overseas.
Neil Christison, VisitScotland Regional Partnerships Executive, said:  "Almost 40 per cent of visitors come to Perthshire to 'get away from it all', that's almost double the national average.
"A growing interest in our physical and mental health has led to increased interest in wellbeing tourism as holidaymakers embrace the chance to take a break from the hustle and bustle of everyday life.
"This provides a fantastic opportunity for Perthshire, particularly for businesses in more remote areas, to position themselves as the perfect place to escape the stresses of modern life."
He said: "With nearly 12,000 visitors all over the country interviewed, this is the biggest Scotland Visitor Survey we have ever produced.
"Finding out what drives people to enjoy a holiday in the area provides the tourism industry with valuable insight into the makeup of our visitors and ensures we continue to provide the best customer experience."
Piotr Gudan runs the Perthshire-based adventures and activities businsses Outdoor Explore, offering tourists the chance to try their hand at kayaking and paddleboarding.
He said: "I think more and more people want to explore lesser known parts of Scotland, and move away from the usual landmark locations like Edinburgh Castle. People want to find the hidden gems, and we have plenty of them here.
"The real attraction for this area is that, wherever you are, you are only a short distance away from a peaceful, remote spot where people really can get away from it all."
Visitors to Courier Country said they were highly likely to recommend the area to others.
The main reason people come to Scotland is the scenery and landscape, closely followed by its history and culture.
Only 19% said they came to Perthshire to visit a particular attraction.
Perth guesthouse owner David Henderson said: "We find that people stop-over in Perth to get to somewhere else. The city needs a real attraction to bring more people in."