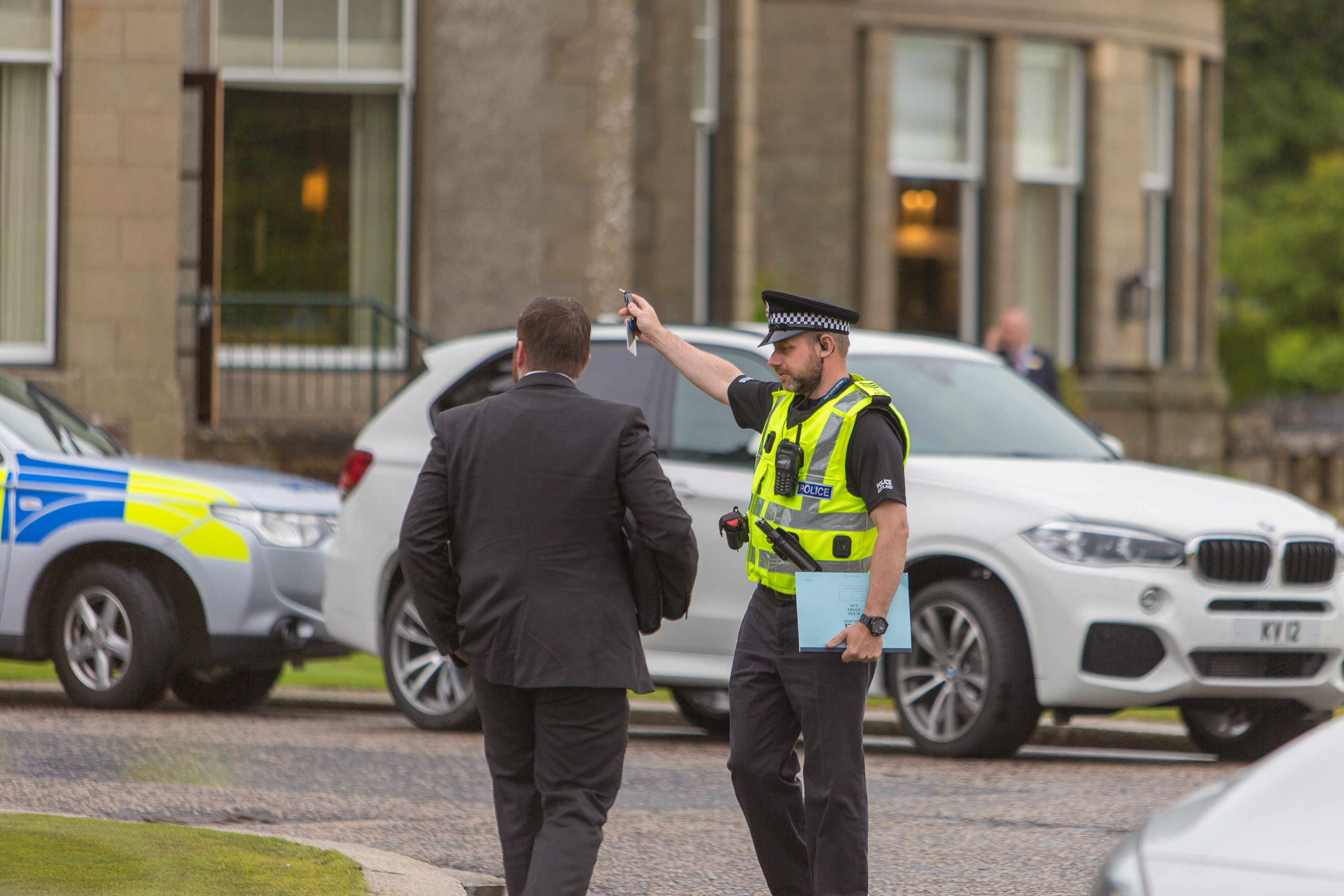 Detectives hunting crooks who robbed a jewellery store at the Gleneagles Hotel are now searching for a second wheelman.
Four men armed with machetes made off with about £350,000 worth of designer watches in a high profile daylight raid on the five-star establishment last week.
The gang pulled up at the front door in a blue Audi Quattro at about 11am on Tuesday, June 27.
Three armed men ran inside and threatened staff at the Mappin and Webb boutique outlet, near the hotel reception. They smashed a display case before running back to their waiting getaway car.
The vehicle left the hotel and was seen travelling at high speed along nearby Station Road, between two golf courses. The car was later found abandoned by police.
Now CID believe that the men were picked up by a second vehicle driven by a fifth gang member. The car is believed to have been waiting nearby, possibly at the other side of the A9.
The second vehicle is understood to have been found dumped in Glasgow, sparking a new theory that the gang may have connections to gangland figures in that city.
As their investigation enters a second week Police Scotland said that inquiries were ongoing, but declined to comment on any new evidence.
Officers have been trawling through CCTV footage from inside and outside the hotel, as well as film from roadside cameras on the A9. They are also looking at images from security units at Gleneagles railway station and local businesses.
Dozens of guests and staff at the hotel have been quizzed by police. The raid happened right in the middle of the second Gleneagles International Pro-Am, a three-day event which attracted visitors from around the globe.
Police have yet to put a value on the stolen goods, but it is understood the gang made off with expensive watches including Rolexes and other Swiss-made items worth up to £350,000.
The jewellery is likely to have had unique identification marks and numbers, meaning they could be difficult to sell on to reputable dealers in the UK.
Firearms officers, dog search teams and a helicopter were deployed to the scene when hotel staff raised the alarm.
Detective Chief Inspector Andy Patrick, who is leading the inquiry, described the case as "shocking, but thankfully rare".
Police are now preparing to make a second public appeal for witnesses.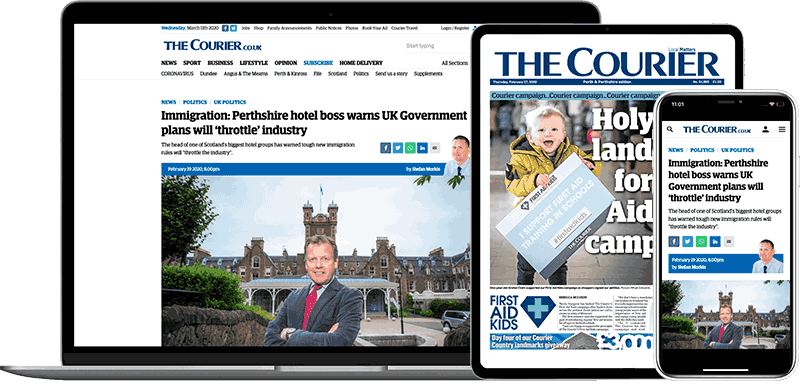 Help support quality local journalism … become a digital subscriber to The Courier
For as little as £5.99 a month you can access all of our content, including Premium articles.
Subscribe