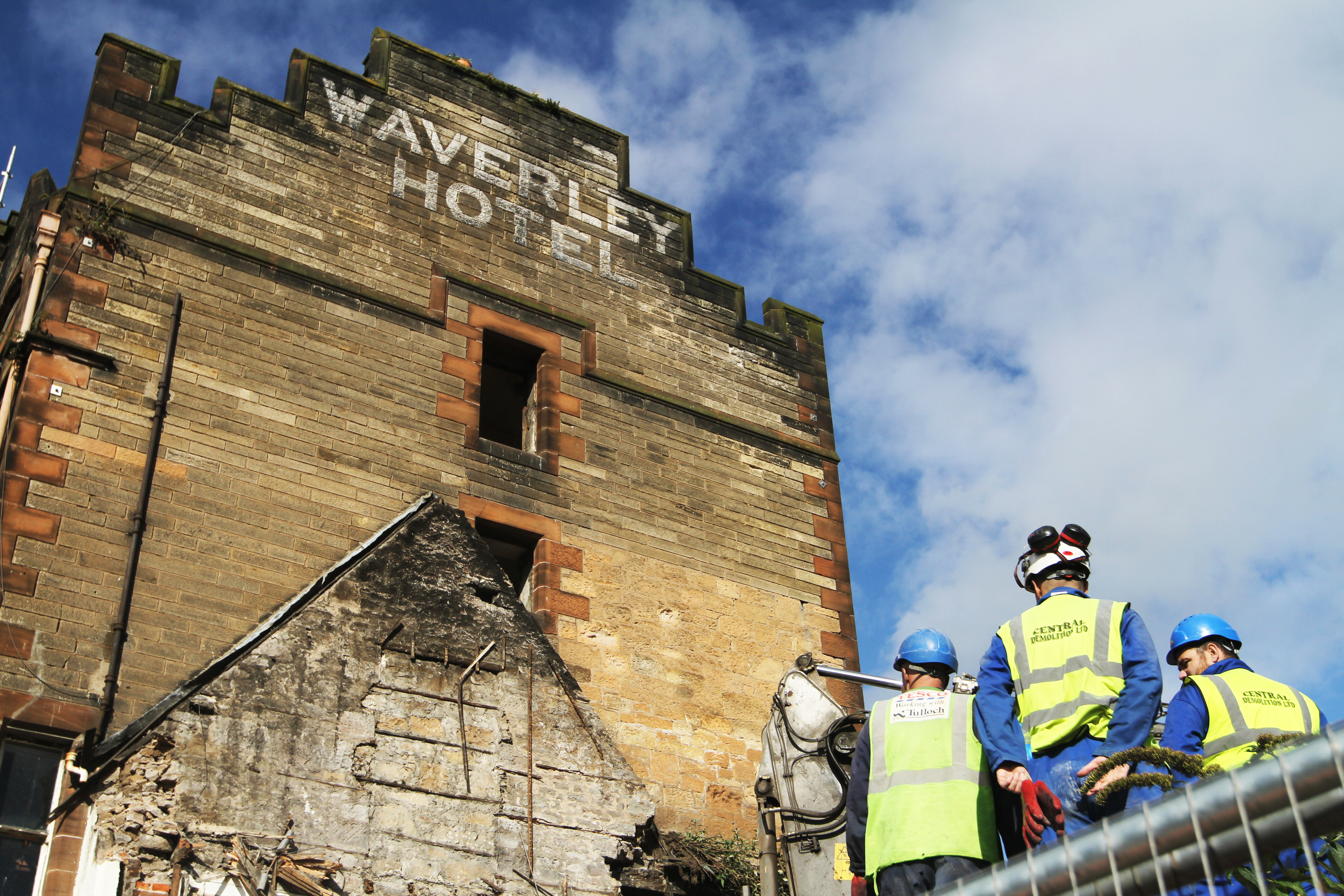 A landmark Perth building has been razed to the ground to make way for a multi-million-pound redevelopment.
The Waverley Hotel on York Place has been demolished, with the annex to the rear on Caledonian Road next to come down.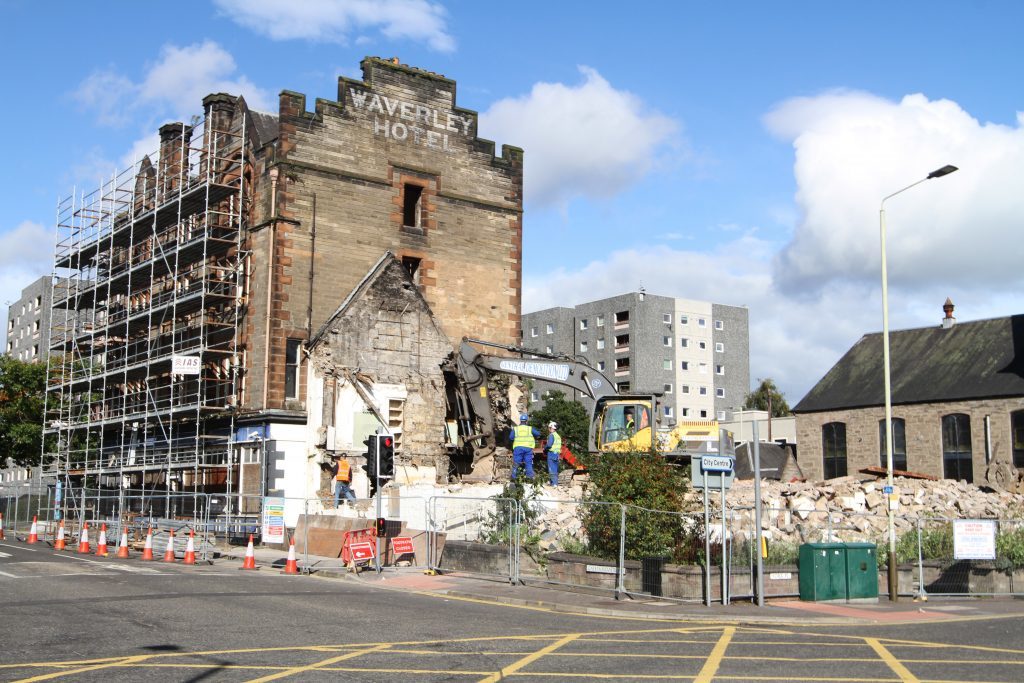 The high-profile corner site will then be used for businesswoman and philanthropist Ann Gloag's £3.6 million plan to build a multi-use hall and gym in its place.
The new facility will be linked to the adjacent Trinity Church of the Nazarene, of which Ms Gloag is a member.
Once one of Perth's popular hotels for functions and weddings the Waverley became a homeless hostel in 2011 but closed for good that year.
Since then the building had deteriorated and become an eyesore with the writing on the wall after it was was badly damaged in a fire in November 2015.
Planning permission was granted last year after council officials agreed that the best way forward for the ravaged shell was demolition.
It was successfully argued on behalf of the developers that losing the Waverley Hotel would not damage the aesthetic look of the thoroughfare.
"The prominent corner site is the gateway into Perth – in our opinion the Trinity Church towers are the critical aspect, not the pair of villas at the Waverley Hotel," said the supporting statement for the application to demolish.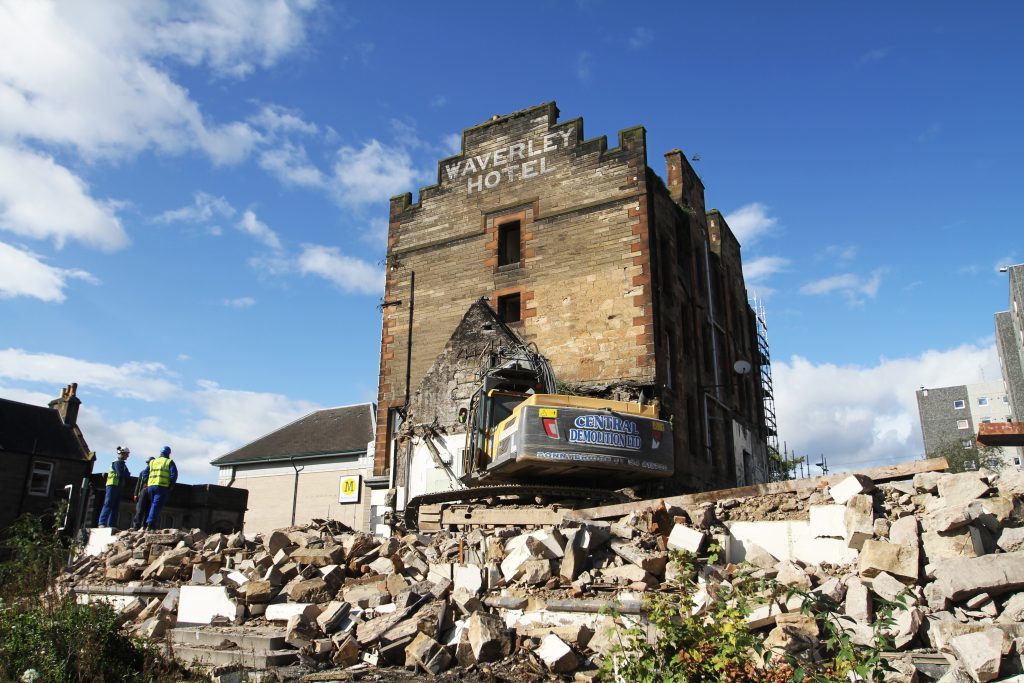 The facility will be available for community use and an open space is to be created to the front of the new building.
Crews moved on site in recent weeks and began dismantling the building from the inside and the walls of the main hotel were toppled on Monday.
The entire demolition from start to finish will take between 12 and 14 weeks to complete.