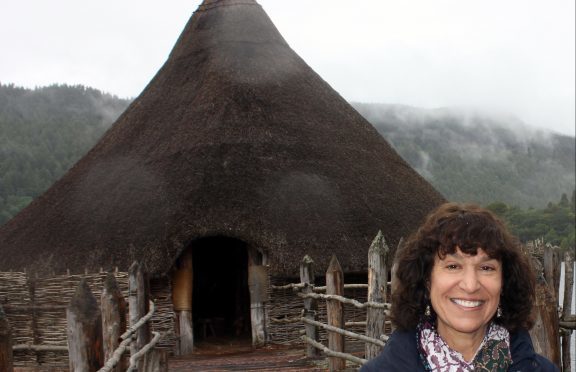 Loch Tay has long been the site of archaeological interest as the stunning Highland Perthshire location was once home to our Iron Age ancestors.
It was not until 1994, however, that the public were offered a visual guide to ancient habitations with the beginnings of what was to become the Scottish Crannog Centre.
The now iconic structure was created over two years by American-born underwater archaeologist Barrie Andrian and her husband, Dr Nick Dixon, who together co-founded the Scottish Trust for Underwater Archaeology.
After two decades of pioneering and hands-on leadership, Ms Andrian has now announced her retirement from her position as director of the centre.
She leaves behind a nationally and internationally lauded visitor attraction that has contributed massively to understanding of Scotland's Iron Age past and after a thoroughly memorable year.
"It has been an amazing adventure and journey from start to finish but for me it is the end of era," Ms Andrian said.
"I thank everyone who has supported us and me personally over the years and all the staff and volunteers who have contributed to our success."
The couple built the crannog between 1994 and 1996 as an archaeological experiment, based on their underwater discoveries in Loch Tay.
The distinctive peaked round-houses were once found on lochs across parts of Scotland, providing a measure to security for local peoples.
After opening to the public in 1997 with just a portacabin on the shore, the enterprising couple went on to develop the Scottish Crannog Centre, adding a visitor centre, exhibits, craft stations, dugout canoes and more.
Ms Andrian and her team went on to win many awards including Visit Scotland 5 star status, Investors in People, Best Visitor Attraction in Perthshire and Gold awards from the Green Tourism Business Scheme.
These accolades led to the centre's recognition as an archaeological open-air museum through a three-year €1.2 million EU project that saw it collaborate with museums in seven other countries.
Ms Andrian and her husband also developed the centre's now signature Iron Age living history experience, which attract visitors of all ages, and have featured regularly on television.
The centre celebrated its 20th anniversary by staging its largest ever living history event — the Celts Are Coming! — and receiving the award of Full Museum Accreditation by Museums Galleries Scotland.
It was also a finalist in the Best Heritage Tourism Experience category at this year's Scottish Thistle Regional Awards.
To cap a great year, Dr Dixon was presented with an OBE for services to underwater archaeology, public engagement and the Scottish economy.
Ms Andrian and Dr Dixon will remain involved with the Trust and the Scottish Crannog Centre in a freelance capacity, continuing their underwater work and assisting with future museum developments.
"As the new era begins, great opportunities lie ahead" Ms Andrian said.
A new director will be announced later this month.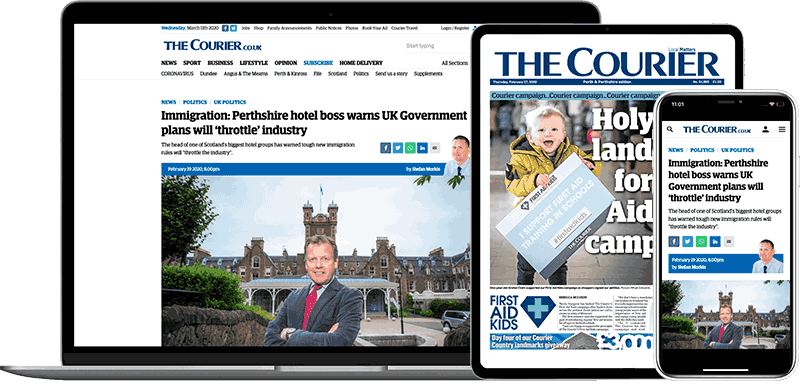 Help support quality local journalism … become a digital subscriber to The Courier
For as little as £5.99 a month you can access all of our content, including Premium articles.
Subscribe