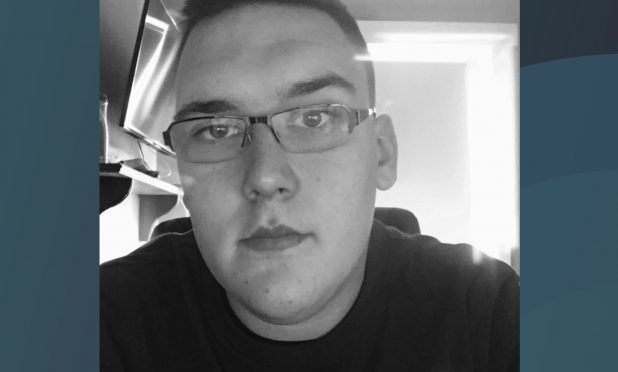 Friends and colleagues have paid tribute to a "gentle giant" biker who died in a collision with a bin lorry, on the edge of Perth city centre.
Daniel Piaszczynski was killed just days before his 21st birthday.
The tragedy happened on Dunkeld Road, just after 8.30am on Wednesday.
Mr Piaszczynski, a keen motorcyclist, studied at St John's Academy and Perth College.
He was a sales assistant at Currys PC World in the city's St Catherine's Retail Park, where he was hugely popular amongst staff.
Regional manager Stuart Doherty led tributes to Daniel. "The whole team are in shock," he said. "I was speaking to Daniel the day before and as always he was bubbly and energetic and making a huge difference to our customers.
"He was a much valued member of our team and he was friends with everyone. He had a very bright future with us."
Mr Doherty added: "Our thoughts are with Daniel's family and friends at this very difficult time."
Friends and workmates flooded social media with messages of condolence.
Ally Mackay wrote: "A gentle giant of a man and somebody I'll always remember for being a thoroughly good bloke and a joy to be around.
"He'll live on in people like us who he had a such a positive effect on."
Mr Piaszczynski, who stayed at Gowans Terrace, was due to turn 21 on Boxing Day.
The Binn Group, which operates the skip lorry, has been helping police with their inquiries.
Director Jim Brown said footage from the vehicle's front and rear-facing cameras had been handed over to investigators.
The lorry driver, from the Fife area, was uninjured.
His wife said passed their sincerest condolences to the motorcyclist's family.
She said: "This is a very hard time both for my husband and the lad's family. It's heartbreaking to see my husband go through all this but it must be a million times worse for the lad's family."
She said her husband had been driving lorries for 30 years and nothing like this had ever happened to him before.
The lorry driver's wife, who asked not to be named, added: "He has been given compassionate leave and will receive counselling."
The road between St Catherine's park and the Royal Bank of Scotland branch was closed for most of the morning, causing some congestion problems.
A police incident support unit was stationed at the roadside while collision-accident officers surveyed the scene.