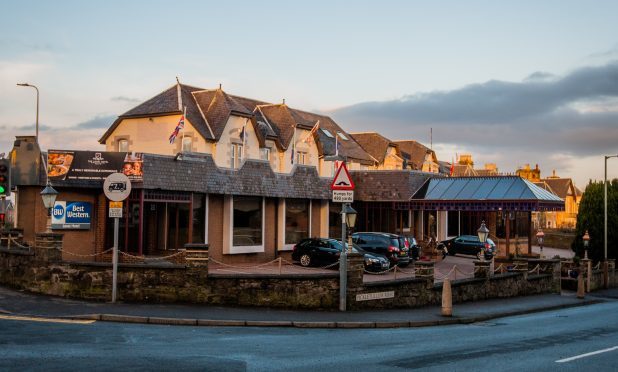 A crisis-hit Perth hotel which closed without warning last month is about to reopen, Best Western has revealed.
General manager Stuart Shearer has been accused of going into hiding after shutting down the city's Lovat Hotel, forcing nearly 50 people out of work and throwing couples' wedding plans into disarray.
Tourism giant Best Western, which promotes the three-star establishment, has confirmed the venue will soon re-open after liquidators took control of Mr Shearer's business, SLE Enterprises.
Anyone left out of pocket has been advised to contact Johnston Carmichael.
The firm's restructuring partner Matt Henderson said: "SLE Enterprises has encountered cashflow difficulties during the past year and we are now dealing with creditors' claims following the Creditor's Voluntary Liquidation.
"We are aware that the time between Christmas and Easter is widely recognised within the hotel industry as a difficult trading period and SLE Enterprises arrived at a point where it could no longer continue to operate."
A Best Western spokeswoman added: "We have been informed by the owners that the Lovat hotel has appointed a liquidator and the owners hope to reopen shortly under new management.
"Anyone who believes they are owed money should contact the liquidator, however we have been advised that the liquidator cannot help with questions about future bookings."
She added: "Best Western is continuing to liaise with people who have bookings for stays in the future and the owners of the Lovat are hopeful that the hotel will reopen soon and be able to honour all future bookings including weddings and events."
Staff who turned up for work on January 25 were handed a short note, advising: "Any member of staff in possession of this letter has been made redundant with immediate effect."
However, other staff never received the letter and were left in the dark about their employment status.
Local SNP MP Pete Wishart welcomed news of the hotel's relaunch.
"I think that all parties will be glad to hear that the Lovat Hotel could be reopening its doors in the very near future and I am pleased to hear that Best Western are going to look to honour all existing bookings with the hotel," he said.
"I will be making early contact with the administrators to see what plans will be put in place for staff members who are still due wages and I will continue to monitor the situation with regards to the future bookings being honoured.
"I hope that a line can be drawn under this all and that the hotel reopens its doors as soon as possible."
Mr Shearer, who has three failed businesses under his belt, has never returned calls or emails from angry staff, guests and media.
It is understood his company owed money to brewery Tennents, amongst others.
The drinks firm has declined to comment.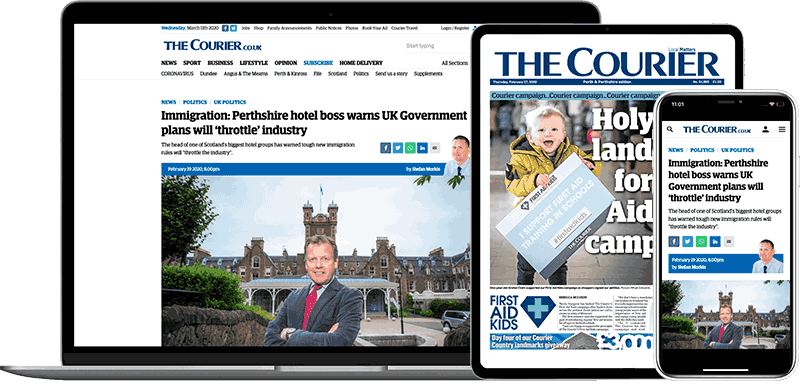 Help support quality local journalism … become a digital subscriber to The Courier
For as little as £5.99 a month you can access all of our content, including Premium articles.
Subscribe