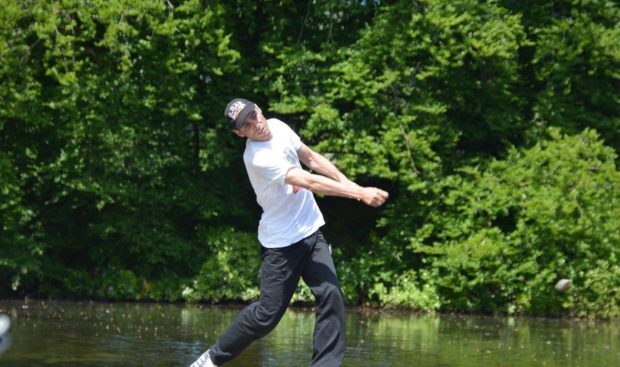 Perthshire's stone-skimming king will defend his crown at an international contest later this summer.
Dougie Isaacs, from Blairgowrie, holds the world record for the furthest skimmed stone.
His impressive distance of 107.4 metres was set in 2016 and remains unbeaten.
Dougie will travel to Abernant Lake in Powys, Wales, for next week's annual competition which is endorsed by Guinness World Records.
He will attempt to defend his title from, amongst others, American Kurt "Mountain Man" Steiner who holds the record for the biggest number of skips.
Eleven other top-end throwers from as far afield as Japan are hoping to beat Dougie's record in the men's category. Among them will be current British champion Alex Lewis, from Argyll.
Dougie, 42, who rarely talks publicly about his sport, is known to practise along the River Ericht near his home.
Meanwhile, members of an all-female squad will attempt an entirely new record, for the furthest skim by a woman.
Event organiser and a previous European champion Paul Crabtree said: "Given the standard of throwers listed, it is going to be a truly 'knife-edge' affair.
"Stone skimming is always very weather dependent, as even the slightest breeze can have a big impact on results. But it wouldn't surprise me if the women's record falls into the 50 to 70 metre bracket.
"Either way, it is sure to be a fantastic event with this entirely new record being set."
Each thrower gets 25 attempts to skim their way into the record books. A skim has to bounce at least three times to count as a valid throw, and only "natural unmodified" stones can be used.
The event on May 28 is expected to attracted spectators from around the UK.
Mr Crabtree said: "They will witness some incredible long-range stone skimming from some of the best stone skimmers in the world."
There are several skimming events across the world, but the annual contest in Wales was the first to set official distance records.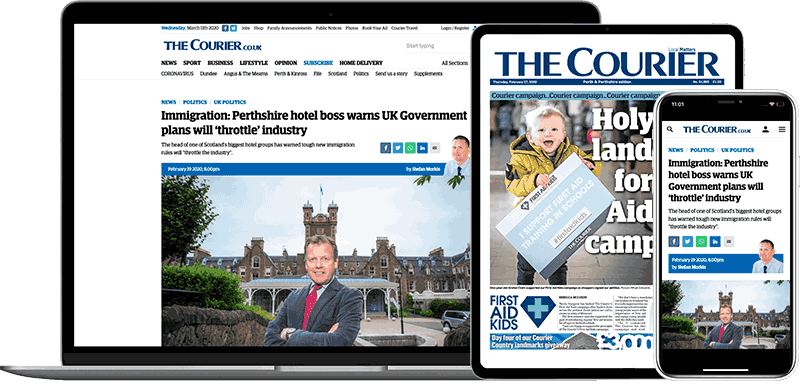 Help support quality local journalism … become a digital subscriber to The Courier
For as little as £5.99 a month you can access all of our content, including Premium articles.
Subscribe