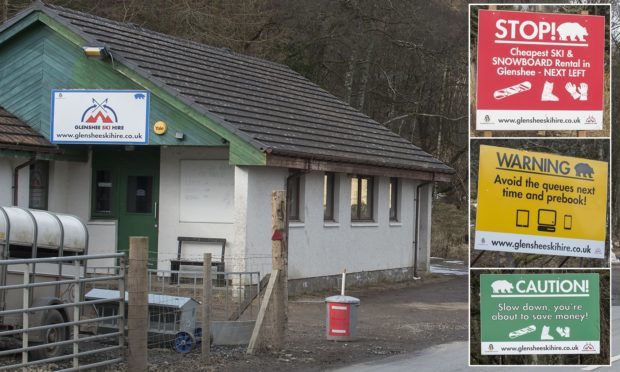 Council officers claim three billboards outside Scotland's biggest ski resort are putting motorists at risk.
The eye-catching hoardings, which were installed on the road to Glenshee, warn drivers: "Caution! Slow down – you're about to save money" and "Warning! Avoid queues next time and prebook".
The green, red and yellow signs are adverts for the Glenshee Ski and Snowboard Hire outlet on the A93 at Bridge of Cally.
The company, which is not connected to the Glenshee Ski Centre some 16 miles north, has been ordered to remove the signs by Perth and Kinross Council. The local authority claims they were put up without proper consent.
Shop boss David Dalrymple is fighting to keep the signs and has lodged an appeal with the Scottish Government.
Now papers lodged with Scottish ministers have revealed that the council thinks the billboards are not just unauthorised, but could also could pose a threat to drivers.
In its written submission, a spokesman for the council said: "The council considers that the siting of the advertisement signs, and in particular the warning type nature of the three signs, presents a potential hazard to road users, and are detrimental to amenity and contrary to policies."
He added: "Having concluded that the signs were unauthorised, the planning authority took the view that the advertisements were contrary to the local plan policy and compromised road safety.
"The signs being in close proximity to the A93 are quite clearly designed to attract motorists travelling both in a northerly and southern direction, and are therefore a visual distraction."
The local authority has also hit back at Mr Dalrymple's claims he has been targeted because he has no local contacts, no personal connection to the council and that the enforcement officer lives locally.
"The council wishes to make clear that the appellant is misguided," the spokesman said.
"The council wishes to refute that a relationship with the local authority would influence the council's decision. The council would also wish to make clear that it is irrelevant where planning staff live."
He added: "The council has taken action specifically with respect to the signs primarily on safety grounds."
Mr Dalrymple has declined to comment on the case.
In his submission, he stated: "I am baffled as to why I am the only local business to suffer at the hands of the council."
The government is likely to rule on the dispute next month.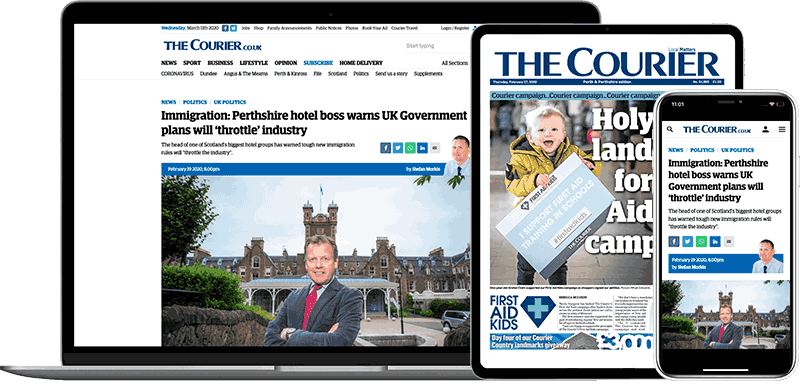 Help support quality local journalism … become a digital subscriber to The Courier
For as little as £5.99 a month you can access all of our content, including Premium articles.
Subscribe