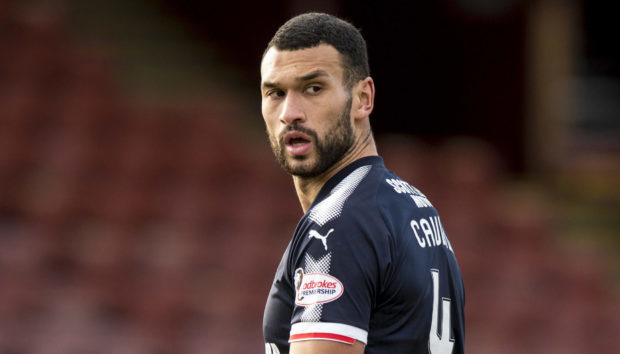 Dundee will have a fight on their hands to keep Steven Caulker for next season, manager Neil McCann has admitted.
But even a club record bid from Rosenborg approaching £2 million couldn't force him to sell the England defender at the moment.
McCann revealed that an offer had been made by a Scandinavian side – understood to be the Norwegians – ahead of the closure of their transfer window tonight.
It was significantly higher than the £1.2 million the Dark Blues banked for the sale of Rab Douglas to Celtic, and even if a second bid that breaks through the £2 million barrier is lodged today, that won't change McCann's mind.
But the Dens Park boss can see the former Liverpool and Spurs centre-back being a man in demand again in the close-season.
"Come the summer we will have to get the sandbags out to defend ourselves again," said McCann.
"It was a remarkable piece of business to get him here on the contract we did and the fact we are having to knock back that type of money shows what other people think of him as a player.
"The Scandinavian window closes tomorrow and the stance of the club is that no offer will be accepted.
"That comes from the club, from me and from the player because he's got unfinished business here.
"It will be like water off a duck's back to him. He is aware of it, we don't want to lose him and that's it."
McCann added: "We have had a substantial bid which has got to the stage where it well exceeds the club record fee we have got for a player.
"It is well over one million. It's substantial. It is an unbelievable bid, a huge bid for this club.
"It has come from Scandinavia but I will not say the name of the team. It is a Scandinavian side with a very good pedigree. Their window is still open.
"It has been knocked back and I have been delighted John (Nelms) has gone along with the fact we can't afford to lose him at this stage of the season.
"Has it come as a surprise? It probably did but I know the quality of Steven as a player.
"These clubs had the opportunity to do business when we did, but we looked at Steven's ability and brought him here.
"Maybe teams have just watched him. He's getting steadily better and better.
"He's still not realised his full potential because there is a lot of potential there."
Meanwhile, McCann believes his forward players are hitting form ahead of tonight's trip to face Celtic.
He said: "Roarie (Deacon) was very good on Sunday and his cross for the goal showed the quality he has.
"It was a really well-worked goal and one of those crosses the keeper can't come for.
"He has provided a real threat down the right-hand side and has played well in that wing-back role.
"Simon (Murray) and (Sofien) Moussa are another component of the team who are functioning well.
"They put an enormous amount of work in and I don't think Christophe Berra and John Souttar would have had many tougher afternoons."
Darren O'Dea trained yesterday and will be available for selection.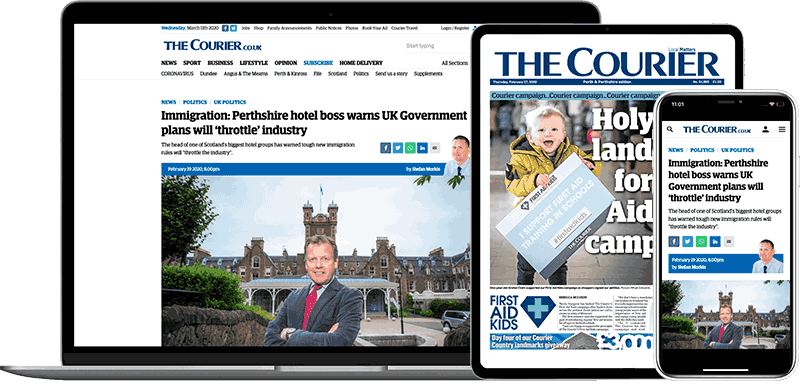 Help support quality local journalism … become a digital subscriber to The Courier
For as little as £5.99 a month you can access all of our content, including Premium articles.
Subscribe