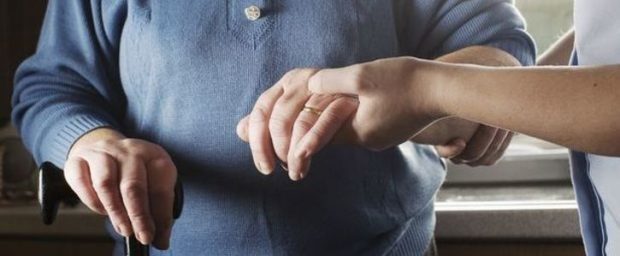 The cost of crucial respite care for hundreds of families across Perth and Kinross could be about to sky-rocket, with one household already hit with an increase of a staggering 900 percent.
John Deacons, who cares for his epileptic son at home in Crieff, has paid Perth and Kinross Council £400 a year for regular respite.
The service offers a visit from a professional carer to give Mr Deacons and his wife free time for shopping or meals out.
However, he has been told the service is about to rise to £4,000.
It follows an agreement made by councillors two years ago to increase costs to CoSLA standards.
The changes are being introduced later this year.
Care staff are in the process of visiting each of the 490 clients affected by the review.
Mr Deacons, 67, said he doesn't think he can continue using the service.
"Our son John is 40 and has learning difficulties and epilepsy," he said.
"The council has done away with many other respite services, but we get by with a very small amount of respite from the Scottish Nursing Guild.
"But we had a visit from a representative of Perth and Kinross Council – who we pay for the service – telling us they were rolling out a new initiative and that our contribution towards our son's care is going up from £400 a year, to £4,000 a year."
He said: "We are the least equipped section of society to deal with this and I think its absolutely disgraceful that we have been treated this way."
For the money, the family gets occasional visits from a qualified nurse to allow Mr Deacons and his wife to get out of the house, do some shopping or go for a meal.
He said: "The woman who came round was very apprehensive. She came to the door and we said, pleased to see you.
"She said: You might not be so pleased when you hear what I've got to tell you."
The increased demand will come into force in October.
A local authority spokesman said councillors agreed to adopt recommended CoSLA income thresholds for care and support services at home in February 2016.
"This will bring Perth and Kinross Council into line with the charging practices of the vast majority of Scottish local authorities," he said.
"Whilst adopting the recommended thresholds we have taken the decision to continue to treat all clients as single people when calculating how much they are asked to pay towards their care services.
"By treating everyone as a single person, people will continue to only have their own means taken into account in their financial assessment. The income of their partner or spouse will not form part of that assessment."
He said: "There are around 3,800 clients who currently receive chargeable non-residential care services in Perth and Kinross. Of this number there are around 490 clients who may see a change in what they are asked to pay.
"We are visiting all clients who will be affected by this change to explain it to them, and to offer them a full assessment of their finances to make sure their income is maximised ahead of the change."
Anyone who feels they will struggle to meet the new demands can appeal by calling the council's assessment and charging team on 01738 475910.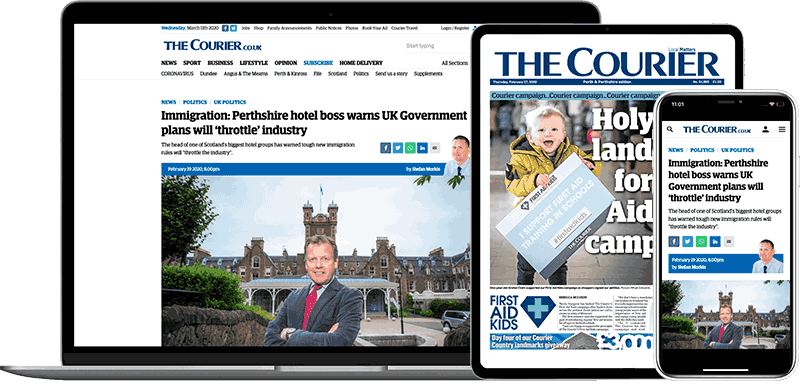 Help support quality local journalism … become a digital subscriber to The Courier
For as little as £5.99 a month you can access all of our content, including Premium articles.
Subscribe