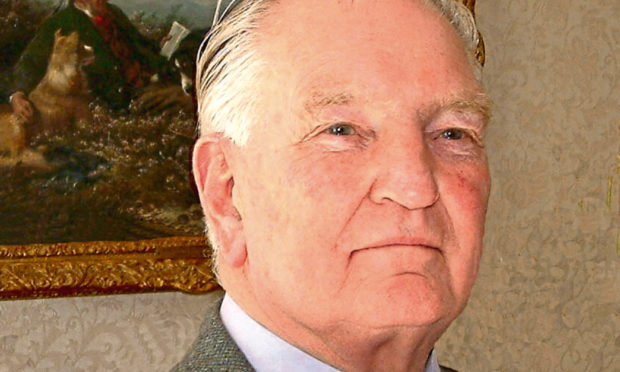 Master kilt maker and respected businessman Ruthven Milne has died, aged 90.
Mr Milne spent his formative years in Armadale in New South Wales, but his family line originated in Huntly and Dunfermline and he considered himself more Scottish than Australian.
He met his wife Gwen in the 1940s when they were in the Petersham Pipe Band.
They married in 1951 in Hurstville, New South Wales. Their son Eoin was born 14 months later. He was followed by daughters Anne, Janet, Dianne, Cathie and Heather.
Mr Milne worked as a sign writer during the day and a kilt maker in the evenings and at weekends.
They established their own kilt-making business in Australia in the 1960s under the name Highland Crafts.
In the 1970s the family moved to Scotland. They settled in Blairgowrie and established a larger business under the name Piob Mhor.
Over the next 40 years they grew the business into a flourishing enterprise making and supplying kilts, plaids, bagpipes, feather bonnets and other Highland regalia for customers throughout Scotland, Europe, USA and the far East and Australia.
They went on to buy Nicoll Brothers, one of the oldest established sporran makers, based in Bankfoot.
In 1992 they acquired Thomas Gordon & Sons in Glasgow.
During his time as a master kilt maker Mr Milne supplied all manner of Highland dress to Scottish regiments, the RAF, and celebrities including Michael Caine, Roger Moore, Carly Simon and James Taylor.
Mr Milne was so enthusiastic about his work that he often gave talks and demonstrations to groups, including Gleneagles Hotel, the Clan Rattray Society, and the WRI.
Mr Milne also spent time teaching people to play the bagpipes. He travelled to Switzerland where he taught the members of the Basel Pipe Band. He also taught at Blairgowrie High School and Robert Douglas Memorial School in Scone.
Always dressed in his kilt, he was a well-known figure around the town, elsewhere in Scotland and even further afield. He always had the time to stop and speak to anyone and everyone, and will be greatly remembered for his beaming smile.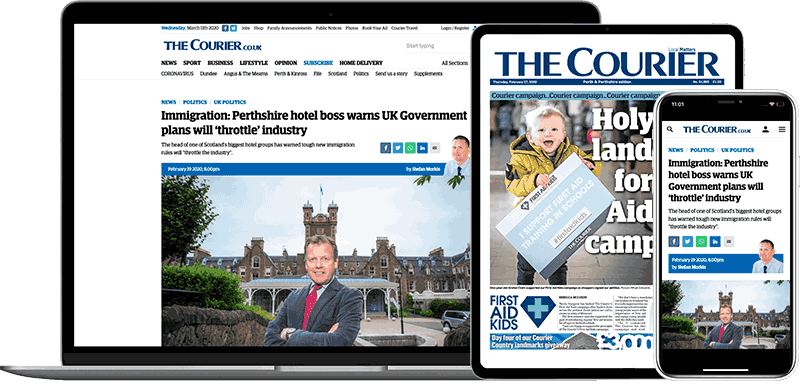 Help support quality local journalism … become a digital subscriber to The Courier
For as little as £5.99 a month you can access all of our content, including Premium articles.
Subscribe