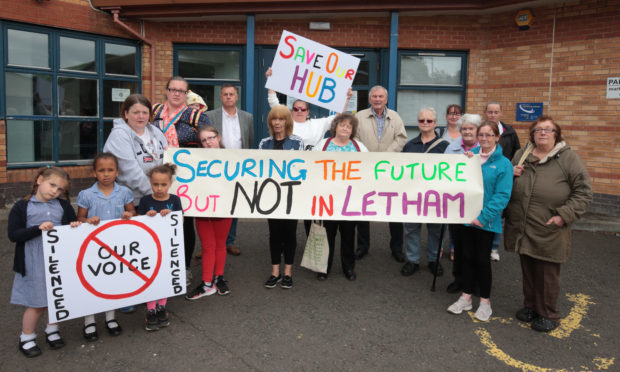 A community group left reeling from council cutbacks has secured crucial funding from a Scottish Government-backed organisation.
Perth and Kinross Council controversially agreed to slash funding for its planned Letham Wellbeing Centre last month.
The budget for the centre was cut by more than 60% from £2.8 million, to £1.25 million.
Locals say the move — to help pay for the £50 million Perth High School rebuild — has put the project in jeopardy and claimed that if it does go ahead, it will be a pale version of what was originally offered.
Now Letham4All, the charity which was launched to help run the centre, has received some welcome positive news. It has secured £25,000 from the Voluntary Action Fund to help train and support volunteers for the next two years.
The fund, supported by the Scottish Government, offers financial assistance to a wide range of organisations across the country.
Letham4All chairman Jon Kidd said: "This news couldn't have come at a better time for Letham4All and the local community, given the recent setback.
"This funding will enable us to offer local people, young and old, the chance to volunteer in their community."
He added: "We will now be able to employ a part-time worker to develop this work in and around the Letham area, supporting people who want to get involved, to get the most from their volunteering experience, to make a difference in their lives and also to their community."
Meanwhile, local members of the Green Party have condemned past and present council administrations "of all political hues" for their "failure towards the people of Letham."
Spokeswoman Elspeth Maclachlan said: "Concerns have long been expressed by the residents of Letham at the closure of the Letham Sports Centre a year ago.  It has lain empty and unused while users were decanted into less suitable or more expensive lets.
"The last administration failed to consult with the local population prior to the announcement of the centre's closure and desperately needed housing has been used to house some of the displaced organisations."
She added: "We are calling on the council to reverse the withdrawal of funding for the new Lethan Health and Wellbeing Centre to ensure that it can be completed on time to provide a much needed facility for the local area."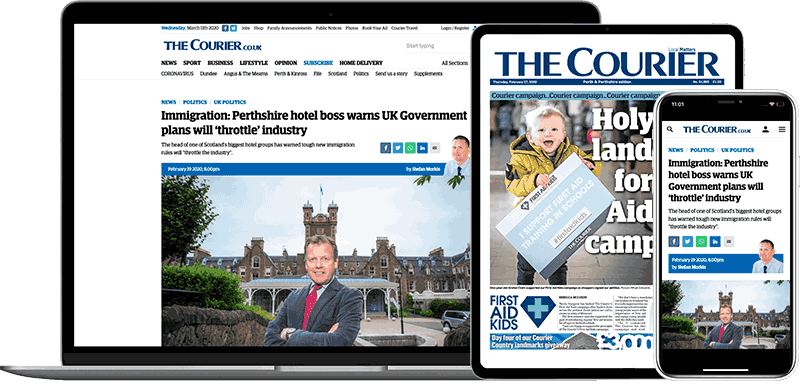 Help support quality local journalism … become a digital subscriber to The Courier
For as little as £5.99 a month you can access all of our content, including Premium articles.
Subscribe