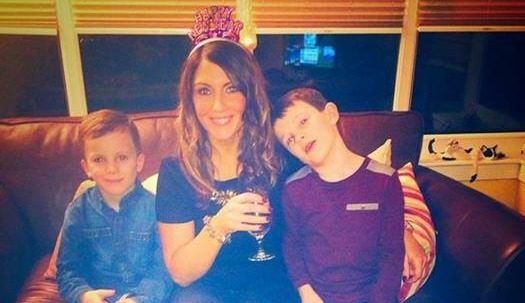 A fundraising event will be held in Perth for a woman diagnosed with inoperable cancer.
Arlene Mitchell, a nursery teacher from Cumbernauld, was recently diagnosed with colorectal cancer at University Hospitals Monklands in Airdrie after suffering from chronic pain for the last year.
The cancer has spread to a lymph gland in her groin and the family believe they may have to look for private treatment in the US or Europe.
Arlene's husband, David Jackson, works at local chemical company Tan International, and the team of staff in Perth have set up a fundraising event to help with her potential medical costs.
ThatBar in Perth city centre has donated its space for a games night on November 2, with funds raised from tickets and the games going towards future treatment for Arlene.
Her friend and organiser, Alison Ogilvie said: "We are trying to raise as many funds as possible for Arlene to have the best possible chance at fighting this and to give her the quality of life that she so deserves.
"She is the most loving, caring and considerate mum to her two wee boys and does absolutely everything for them to ensure they are happy and feel loved.
"She was working in a nursery in Bishopbriggs and loved working with children who all adored her, but she has been off for a few months and will not be able to return due to the high levels of pain she is in.
"There are two treatments that Arlene could go for to complement the conventional treatment.
"The first would be to have high levels of oxygen in a hyperbolic oxygen chamber, which can cost anything from £150 to £1000 a session.
"It would likely be thousands of pounds to have a course of treatment.
"The other is an immunotherapy but this too is a very expensive treatment and would most likely mean travelling to the US or Europe this."
A gofundme page has also been created, currently sitting at over £8,248 of a £100,000 target.
To donate go to https://www.gofundme.com/mwhht-fighting-the-big-c.
A second fundraising event will also be held in Cumbernauld's New Town Hall in January.