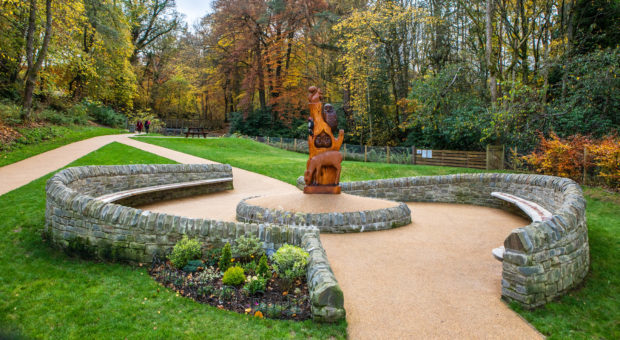 A specially-commissioned memorial garden has been installed at a Perthshire beauty spot in a tribute to the fallen soldiers of the First World War.
Locals in Aberfeldy cut the ribbon on their reflection garden at the Lower Birks on Thursday.
The £15,000 project features steel benches — with details such as poppies, doves and soldiers — surrounded by a peaceful green area.
The development has been completed in time for the 100th anniversary of Armistice Day on November 11.
Project leaders say it will provide a space for locals to remember fallen soldiers on remembrance day and all year round.
Roy Cannon, chairman of local group Move2Improve, said he hoped residents would take the garden to their hearts.
He said: "Last year we decided to create an area of quiet reflection for the First World War.
"We were initially asked to put up a plaque, but we thought we would take it further.
"Now we have two benches with heather, shrubs and grass and we have a statue with the remembrance plaque.
"We have had tremendous support throughout the area and beyond.
"In November, people will be able to use the garden to plant crosses and remember the fallen soldiers.
"I hope it will leave a lasting memory in the area."
The opening of the memorial garden comes months after Roy and his team completed a separate regeneration project at the Lower Birks.
Local businesses and Perth and Kinross Council contributed £75,000 to help transform the area into an inclusive space for all.
It opened in February, following a four-year consultation and development process.
Roy said the worked had helped to bring more people into the area.
He added: "The community council initially handed out surveys in 2014.
"80% of the respondents said that they wanted the Lower Birks to be lifted as it was quite a dark place.
"We decided to transform it into an area for all.
"We moved trees, upgraded paths, put in picnic tables and provided disabled parking.
"It's been extensively used with a lot of extra visitors, and school kids are using it and looking after it."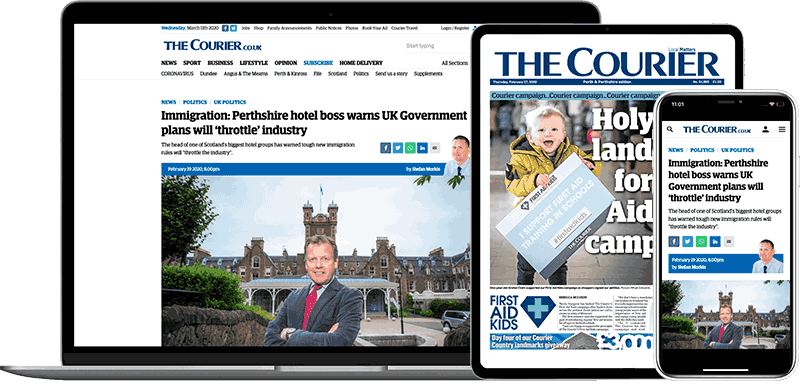 Help support quality local journalism … become a digital subscriber to The Courier
For as little as £5.99 a month you can access all of our content, including Premium articles.
Subscribe