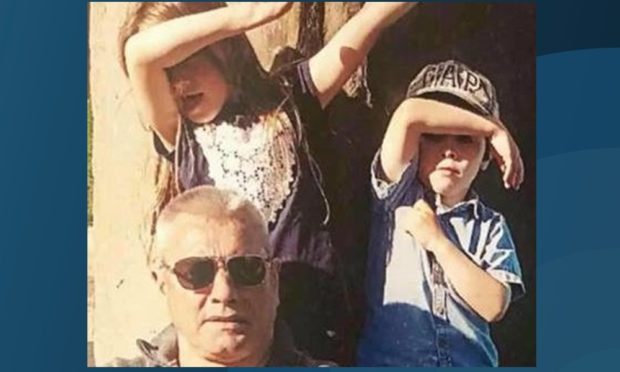 The daughter of a DJ who died a week after being punched claims she has lost faith in the justice system.
Nicola Nicoll, of Perth, said the £600 fine handed to her father's attacker at Perth Sheriff Court was "disgusting".
No direct link could be made between the Lyall Dick's punch and the death, a week later, of Derek Wilkie.
Mr Wilkie, 59, was taking blood-thinning drug Warfarin after suffering deep vein thrombosis in his left leg and bled profusely after being assaulted by 36-year-old Dick at a party in Caputh, near Dunkeld.
Paramedics were called to the party after others failed to stem the flow of blood. The court heard Mr Wilkie had been punched so hard his false teeth and his glasses broke.
He collapsed a week later and was rushed to hospital, where he was interviewed by police before passing away.
Dick was fined a further £300 for pushing Mr Wilkie's partner, Jodie Hamilton, during the fracas.
It broke out after former ghillie Mr Wilkie refused to play any more music at the party.
Mrs Nicoll, 40, said the fine given to Dick was "hugely disappointing" and spoke of the "snowball" effect the incident has had on her family.
DJ died a week after being punched at party. The man who hit him has been fined £600
"I find it unacceptable that this man was fined £600 for my dad ending up in hospital and the assault on my dad's partner, Jodie Hamilton, led to a £300 fine," she said.
"I don't think these fines justify what happened."
Mrs Nicoll said her father had carried on as normal in the week that followed the assault but then collapsed and ended up in hospital, where he later died.
She said her dad suffered a damaged artery in his head following the assault.
"This has had a devastating effect on our family," she added.
"My daughter Maia, 8, and son Kellan, 6, are now without their Papa.
"My dad was especially close to Maia when she was born and looked after both children when I worked. Maia was his first grandchild and my dad was very close to her and it's been really difficult for them coming to terms with not having a Papa now.
"My dad was a big influence in their lives. The hardest part is being left with this gap.
"If I had a lot of money behind me I would consider taking this sentence further but it is something I will have to mull over.
"From my perspective I've not had to deal with anything like this before.
"My father was not a well man and it's never acceptable to raise your fists to anybody. My dad was only 5ft 6ins, he was not a big man and was not intimidating in appearance.
"Even when my father took unwell after the incident and was in hospital, he gave a three-hour statement to CID regarding the assault."
At the court case, Sheriff Gillian Wade said: "I am sentencing on the basis of what was caused and that was a bloody nose."
Dick had pled guilty to assaulting both Mr Wilkie and Ms Hamilton on September 3 at the event at Whins of Fordie, Caputh.
Speaking at his home in Auchtermuchty, he said he had nothing to add to what had already been said in court.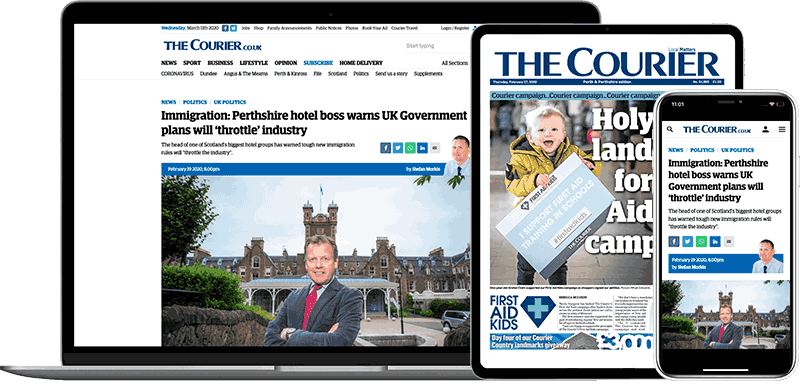 Help support quality local journalism … become a digital subscriber to The Courier
For as little as £5.99 a month you can access all of our content, including Premium articles.
Subscribe