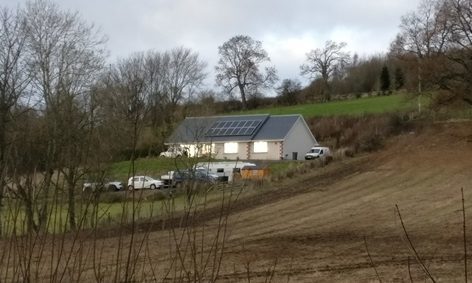 A three-bedroom house that was built illegally in rural Perthshire will be closed down, after appeal bosses rejected a last gasp bid to convert it into offices.
Businessman Peter Brown and his family moved into property near Kinloch, Blairgowrie, last year, without knowing that it didn't have planning permission.
Previous owner George Burke only had consent to build a shed on the site. At the time, a local resident objected to the development, pointing out that designs "looked suspiciously like a bungalow".
Perth and Kinross Council took legal action in early 2018, demanding the house should be turned into a shed.
Mr Brown lost an appeal against the enforcement order and the Scottish Government gave him 180 days to leave the house, or face prosecution.
He then lodged a separate planning application to convert the house into offices for his landscaping business. This was also refused.
Now the council's local review body has unanimously upheld the decision to reject planning consent.
Liberal Democrat councillor Lewis Simpson said: "This is a fairly straightforward decision for us.
"It seems to me that this is the wrong development in the wrong place.
"There is no particular reason for this to be located here and I have seen no justification for this to be in this particular area."
Fellow Lib Dem Willie Wilson agreed: "I think this is a singular inappropriate use of the land.
"I don't think it fits at all in to the landscape or the residential area."
He said: "I think the site is untidy and I think it is unfortunate that the situation has developed the way it has."
SNP councillor Henry Anderson said the situation was "very unfortunate", adding: "You would think that some legal advice could have helped him avoid this."
Agents for Mr Brown had argued that turning the home into an office would be a "sustainable solution".
A spokesman for Seath Planning  Consultancy confirmed that when Mr Brown bought the property, he believed it was a lawful house.
He added: "The proposed development will afford an opportunity for the appellant to use the building to fulfil his aspirations to relocate and expand his company, in a sustainable environment, all for the benefit of this family-run business and the local economy.
"This represents a sustainable solution… He and his family will vacate the premises and abandon the residential use."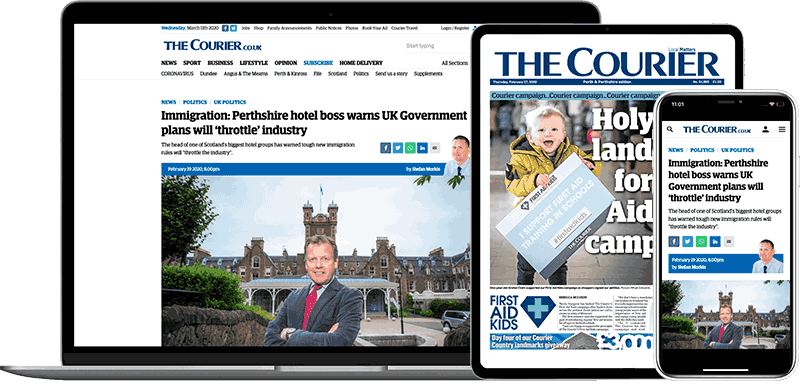 Help support quality local journalism … become a digital subscriber to The Courier
For as little as £5.99 a month you can access all of our content, including Premium articles.
Subscribe