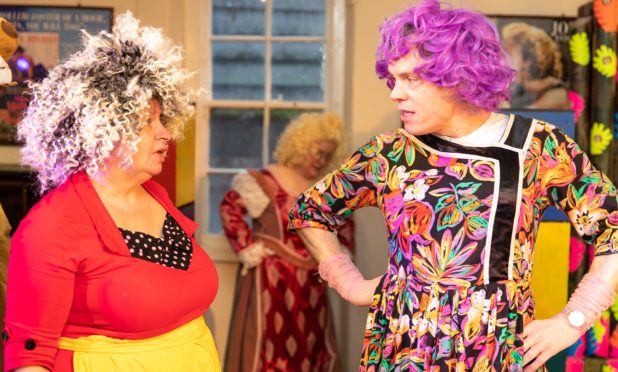 So you thought the panto season was already behind you? Oh no it isn't.
A small theatre group from Perth is busy putting the finishing touches to the last – or should that be first? – pantomime of the year.
The curtain will rise on Perth Drama Club's production of Rapunzel at St Matthew's Church on Wednesday January 30.
President Susan Corbett said the group was unable to put on its show during the traditional pre-Christmas slot.
"It's the last pantomime of the season," she said. "We've found that Christmas and New Year is absolutely rammed and there's no point putting on something in the middle of January as everyone is skint. So we've gone for the end of the month."
The show, written by Jack Northcott, will kick start the group's "year of laughter" which marks 80 years since the club was formed.
All productions throughout 2019 will focus on comedy in its many forms, from knockabout slapstick to black humour and drawing room drollery.
Susan said it was the fourth time the club had held a late-in-the-year panto.
"It's a fantastic way to start our Year of Laughter," she said.
"Lots of hard work goes into all our productions and the panto is no exception. It's a real team effort with everyone putting their time and skills to good use."
She added: "We hope Rapunzal will provide some light-hearted fun in the dark days of winter, and we'd love to hear from anyone who would like to join us, whether on stage of behind the scenes."
There will be three evening performances at 7.30pm, plus a Saturday matinee at 2.30pm.
Director George Hutchison said he was delighted to return for his second panto for Perth Drama Club, following the success of Mother Hubbard in 2018.
"This time we have a mix of familiar faces together with some new members taking to the stage to present this well known fairy tale with a twist.
"In this version, Rapunzel isn't rescued by a prince, but by an ordinary lad, and her rescuer has a motley crew to assist him."
Tickets are available from Perth's Conchorde Music and Giraffe Cafe. They can also be ordered online at www.ticketsource.co.uk/perth-drama-club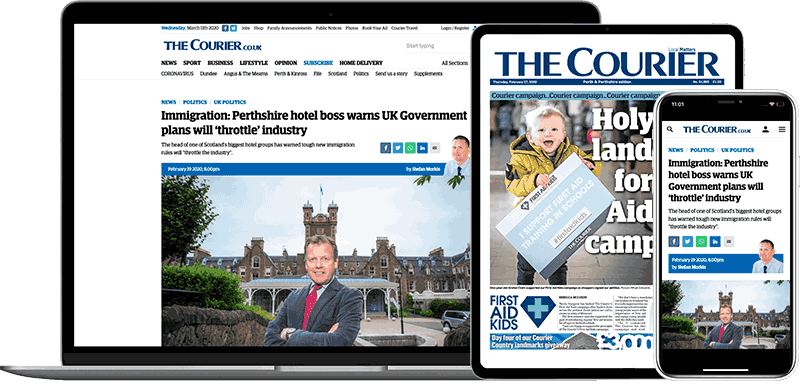 Help support quality local journalism … become a digital subscriber to The Courier
For as little as £5.99 a month you can access all of our content, including Premium articles.
Subscribe