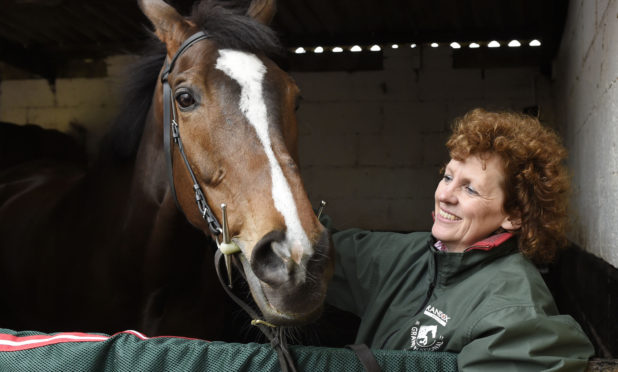 Grand National winner One For Arthur has "every chance" of becoming the first horse to reclaim the title after a gap since Red Rum, his trainer believes.
The 2017 victor was ruled out of last year's race due to injury but Lucinda Russell believes if the conditions are right on the day the 10-year-old could win again.
The feat was last achieved by three-time winner Red Rum, who won the race in 1977 following back-to-back wins in 1973 and 74. He placed second in both of the intervening years.
Lucinda said: "He's still got it.
"In 2017 he strained a tendon and had a year off to recuperate – that's gone well and he's in very good physical form.
"Things haven't gone quite as smoothly as they did for (the lead up to) the Grand National in 2017. We haven't had the ground for him so he couldn't run for ages and ages as it was so dry – he's a horse that really likes soft and heavy ground. And when we have run him he's unfortunately unseated his rider twice.
"We'd like to run him again before the National and if that goes well we'll be feeling a little bit more confident."
She added that the race was still far enough away for them to still have high hopes.
"When you are training horses for big races you are just looking for everything to go right and this season it hasn't been like that for us and him," she said.
"We made a plan, we had to change it and we've been changing it the whole way through. Now the plan – I think we are on Plan F at the moment – is to go to Kelso at the start of March and if he runs well there then that should put us right on track for the National.
"We are seven weeks out from the race so it's really a case of taking each day as it comes but if we can get him there in the same form as he was when he won he's got every chance."
Taking the reins on April 6 for a second time will be jockey Derek Fox, who broke his wrist just weeks before riding Arthur in the 2017 race.
Bookmakers are also predicting a flurry of bets from Scottish punters keen to back Arthur, with last year's winner Tiger Roll also tipped as a hot favourite.
Rupert Adams, of William Hill, said: "One For Arthur cost bookies millions the first time round – he was bet on not only by people called Arthur and people who knew people called Arthur, but because of the Scottish connection.
"Should he come good again then it will cost them even more the second time round – anybody who won on him the first time will be obliged to back him again and he also won a legion of new fans after his gutsy performance in 2017."
One for Arthur's rise to fame
Based at Lucinda Russell's Milnathort stables, One For Arthur is owned by the Two Golf Widows partnership.
Pals Belinda McClung and Deborah Thomson were looking for ways to ease the boredom while their partners were on the course. Three years ago they found the perfect horse and bought Arthur for £60,000.
His win in 2017 made him the second Scottish trained horse to win the famous race. It also made Lucinda only the fourth woman to have trained a Grand National winner.
Following his win on Saturday April 8 2017 Arthur and his team drove through the night from Aintree and were greeted by rapturous crowds at Milnathort on Sunday morning.
Following his win he toured racecourses across the country while enjoying a well-earned break from racing.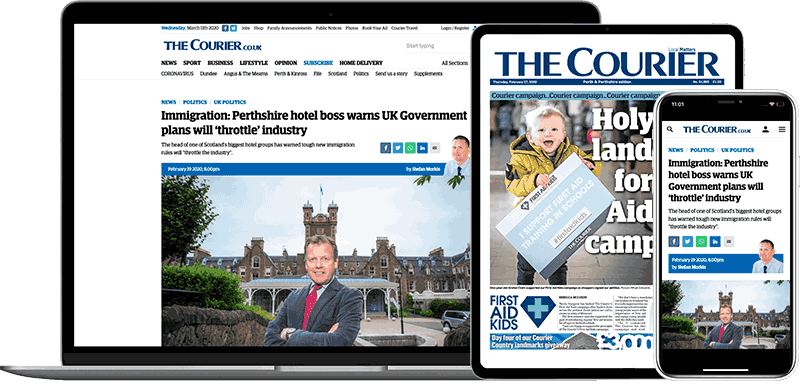 Help support quality local journalism … become a digital subscriber to The Courier
For as little as £5.99 a month you can access all of our content, including Premium articles.
Subscribe