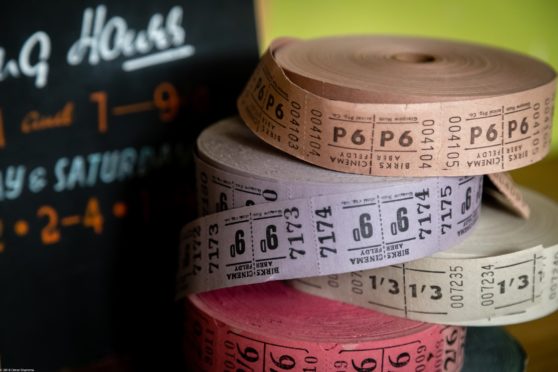 Bosses at Aberfeldy's Birks cinema are hoping to bring the history of film in the area to life as part of a project to mark the cinema's 80th anniversary.
The Art Deco structure first opened its doors in July 1939 and served the community for decades until being turned into an amusement arcade.
It was acquired by Friends of the Birks Cinema in 2005 and £1.3 million was raised as part of an ambitious mission to see it showing films once again.
Having lain empty for almost a decade, the group was finally able to reopen the doors in 2013, with Aberfeldy-born actor Alan Cumming performing the official opening.
General manager Simon Lewis made a plea for artefacts on social media.
He said: "We've just uploaded a new website, and we'd like to build a timeline on it through from when the Birks was built. We want people to provide items and information to make it interesting.
"We already have a small number of things – such as part of the old sign, the B from Birks.
He added: "It will be interesting to see what we can add to our story.
"The Birks Cinema opened in July 1939 and so it will be 80 years old this year and last year we celebrated the fifth anniversary of our reopening.
"We would like to mark this occasion by creating an historical archive comprising photographs, articles, artefacts and personal recollections.
"This could form the basis for a digital exhibition to be viewed on the new website or on a screen in the café area.
"The first stage is to collect all existing material available from official archives, Friends of the Birks and local folk with memories of that first date."
Anyone with information or artefacts is invited to a meeting at the Birks Cinema on Monday March 18 at 7pm.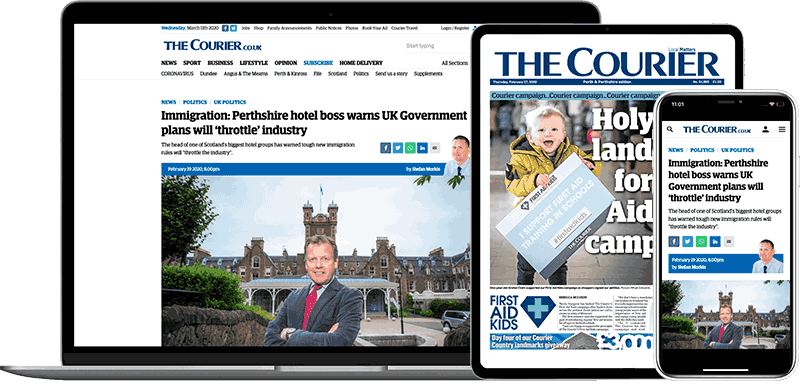 Help support quality local journalism … become a digital subscriber to The Courier
For as little as £5.99 a month you can access all of our content, including Premium articles.
Subscribe