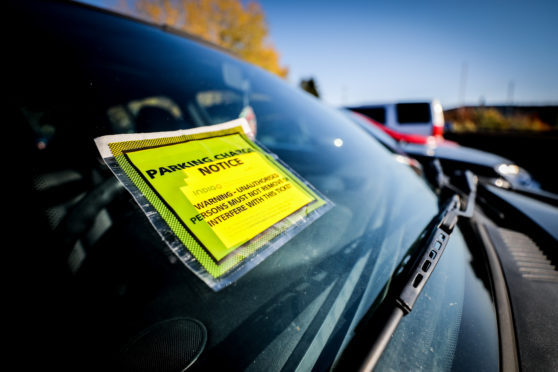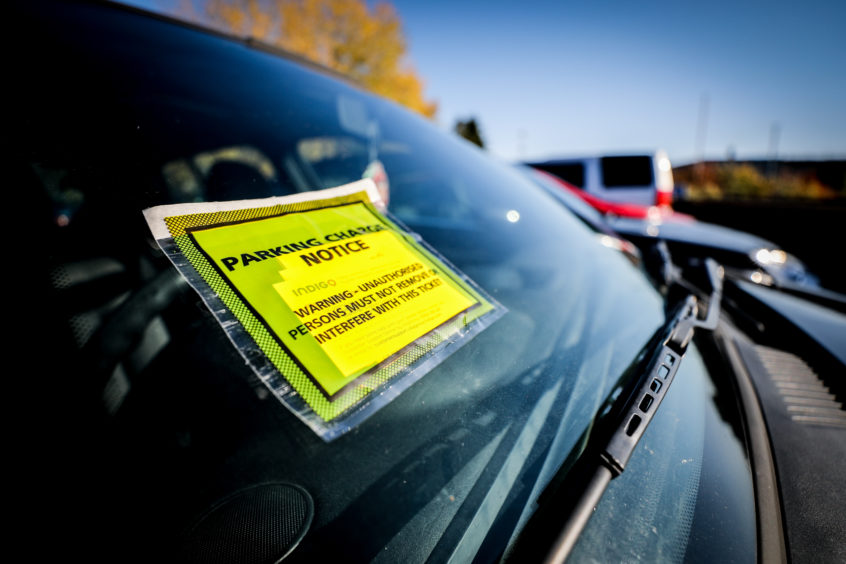 A loophole that has allowed thousands of drivers to dodge private parking "fines" could soon be closed, The Courier can reveal.
Government officials are considering introducing "keeper liability", which would see vehicle owners pursued for cash if the driver cannot be identified.
Currently, private parking firms can only recover money from the person who parks the vehicle on their land and, unlike in England, there is no obligation for the owner to reveal the identity of the driver.
It is understood keeper liability is being considered as part of the Transport (Scotland) Bill, which would also outlaw pavement parking.
The change could open the floodgates for parking firms to pursue unpaid tickets, legal experts have confirmed.
Victoria Stronach, senior solicitor with law firm Miller Hendry, said: "The keeper liability clause in the new Transport (Scotland) Bill would close what many see as a 'legal loophole' in relation to private parking fines.
"It would mean that the owner (or 'keeper') of a vehicle would be required to pay the parking fine themselves if they choose not to identify who was driving.
"In their response to the Bill, the Law Society of Scotland recommended that changes such as this be backed up by a widespread public information campaign to alert drivers to the changes before they are implemented in order to prevent unfairness and avoid frustration among road users."
Pete Wishart, who has campaigned extensively against heavy-handed tactics used by private parking firms, said keeper liability would end the current confusing legal position.
He had previously backed a UK-wide Bill, passed into law on Friday, which introduced a code of practice for operators.
He said: "Keeper liability has existed in England for some time now and the difference in law in Scotland has caused some confusion about what drivers can and cannot do when it comes to private parking fines.
"Between the possible introduction of keeper liability in Scotland and the UK-wide Parking bill, which I helped to progress at Westminster, we could finally be reaching a time when rules about parking are not only fairer but they are also much clearer.
"This has never been about denying that well-regulated car parking operators have the right to charge for a service that they provide, but the industry realise that certain rogue operators have dragged their reputation down and that they have to change."
Scottish Conservative MSP Murdo Fraser said: "As part of a package of measures on private parking, I believe that keeper liability should be part of that package.
"Keeper liability makes the registered keeper of a vehicle liable for any unpaid parking charges on that vehicle if the amount can't be recovered from the driver."
A Scottish Government spokesperson said: "We are working with the private parking industry and the UK Government to ensure that Scotland is fully represented in the development of a proposed new code of practice.
"In addition, we are also considering the issue of extending keeper liability to private parking and what the most appropriate legislative vehicle would be for its introduction."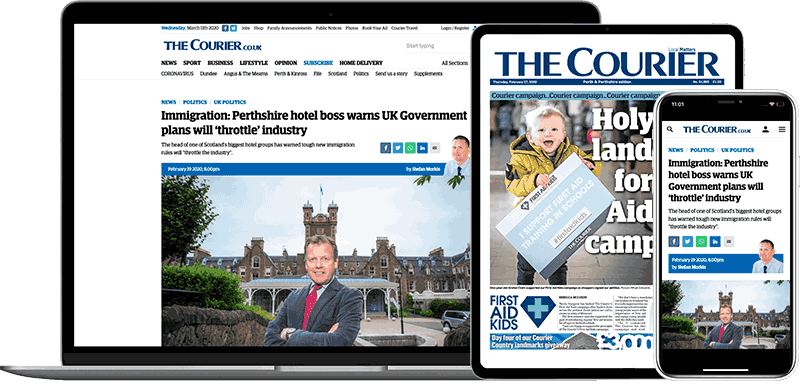 Help support quality local journalism … become a digital subscriber to The Courier
For as little as £5.99 a month you can access all of our content, including Premium articles.
Subscribe