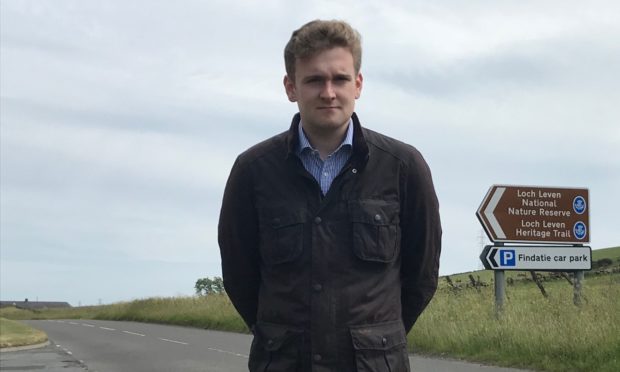 Residents in rural Kinross-shire fear their quiet road will be subjected to hundreds of lorries every day due to a controversial power plant development in Fife.
Concerns were raised about the number of HGVs which will be utilising the B9097 road near Loch Leven because of the Westfield gas power station development, approved by Fife Council last month.
All four Kinross-shire ward councillors have now signed a letter addressed to the developers Hargreaves and Brockwell Energy demanding they establish a community liaison group with worried residents.
Councillor Callum Purves, who co-ordinated the letter, said working farms, RSPB Loch Leven, the Loch Leven Heritage Trail and residential properties could all be affected by the increase in traffic.
Mr Purves said: "Like many local residents, businesses and visitors to the area, I am very concerned about the likely effects of this development.
"I cannot understand why anyone would think that it was sensible to route hundreds of HGVs a day along a rural road that passes through a national nature reserve and alongside a heritage trail that attract hundreds of thousands of visitors each year.
"A community liaison group is a small ask of the developers from people who are going to have to put up with an awful lot in the future."
The Kinross-shore councillor also hit out at the way in which approval for the development was reached, with the residents of the bordering local authorities being affected in different ways.
Mr Purves said: "There is a fundamental democratic deficit in the way this planning decision has been reached.
"Fife, which will see many benefits from the proposal in terms of waste disposal and employment opportunities, determined the application while Perth and Kinross, which will see only negative effects, did not."
Developers Hargreaves said they intended to set up a community liaison group in either April or May when work on the development began.
A Hargreaves spokesperson said:  "Hargreaves and Brockwell Energy are aware of the concerns of local residents living adjacent to the B9097 .
"Last year we met with Portmoak Community Council and arranged a meeting with the wider community to discuss road traffic issues and have committed to setting up a Community Liaison Committee (CLC) well in advance of development commencing on site."
The Westfield power plant will be fuelled by burning domestic waste and is part of the masterplan for the former Westfield opencast coalfield east of Ballingry.