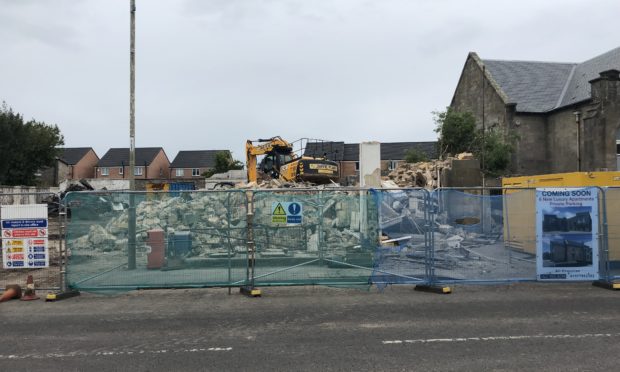 A development in a conservation area on Kinross High Street has been halted by Perth and Kinross Council after developers demolished a building without planning permission.
Kirklands Development Company tore down the façade of the former manse on the Kirklands Garage site without the necessary planning approval, claiming the building had become "dangerous".
The developers had sought part-retrospective planning permission to demolish the whole building but the application had yet to be decided when the site was bulldozed on June 4.
The company had already received planning permission in 2018 to demolish part of the building and erect two houses and four flats on the site.
Kirklands Development Company say they were forced to demolish the whole building as it had become unsafe after they removed fuel tanks at the behest of the Health and Safety Executive.
Martin Smith, of Kirklands Development Company, said: "We had no choice but to take it down quickly.
"We had no planning permission but we were told it was dangerous."
Following the unauthorised demolition Perth and Kinross Council stepped in and issued a temporary stop notice on the site until July 5.
The developers have promised they will rebuild the demolished façade of the building in its original style "as quickly as they can" and have already starting sourcing stone for the project.
Local Conservative councillor Callum Purves called on the council to safeguard this promise and make rebuilding the façade a condition of any future planning permission.
Councillor Purves said: "The former manse was an important part of the character of the town and it was extremely disappointing to see the demolition of the building earlier this month.
"Local councillors and community councillors were left in the dark about the imminent demolition and no enforcement action was taken to stop it from happening.
"It was even more disappointing to see the way in which it was demolished with little chance of retaining any of the stone.
"If the council is minded to grant permission for the demolition retrospectively, they must absolutely make rebuilding the former manse façade a condition of approval."
Perth and Kinross Council said their temporary stop notice will ensure materials, such as the original stone, will remain on site for possible reuse.
A council spokesperson said: "We can confirm that demolition work commenced at the site prior to determination of an application for conservation area consent, therefore the demolition was unauthorised.
"We can confirm that Perth and Kinross Council has taken enforcement action by serving a temporary stop notice on the site to prevent further unauthorised work and to ensure original materials are retained on site for possible re-use.
"We are in communication with the developer on this matter."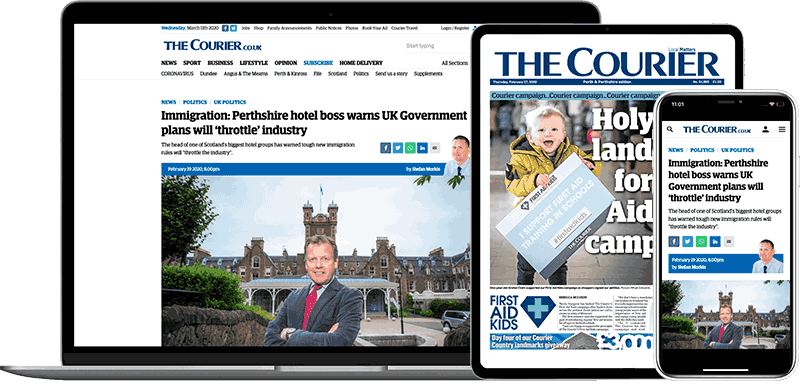 Help support quality local journalism … become a digital subscriber to The Courier
For as little as £5.99 a month you can access all of our content, including Premium articles.
Subscribe