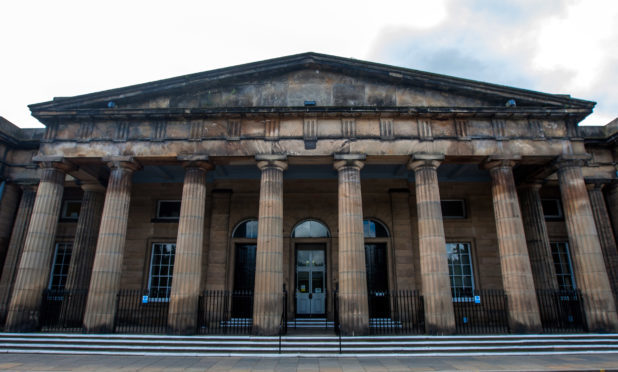 A passenger has been ordered to pay a taxi driver £500 after attacking him during a bizarre topless rampage.
Oil industry executive Richard Donaldson told the driver he was going to stab him as he chased him around his vehicle during the unprovoked attack.
Donaldson, who earns £4,000 pounds a month, started raining blows on Michael Todd, 33, without warning as he was driving and told him he would knife him.
Mr Todd fought to maintain control of his car during the bizarre attack which lasted several minutes, Perth Sheriff Court was told.
Donaldson, 44, who works for an energy firm swore at officers when they tried to tackle him.
Depute fiscal Catriona MacQueen told the court: "The accused got into the taxi and the complainer asked where he was going. The accused replied 'home'."
Donaldson gave vague directions to his home in Scone and Mr Todd set off in that direction from Perth railway station at 8pm on August 14 last year.
"During the journey the complainer observed out of the corner of his eye that the accused kept turning and glaring at him."
Mr Todd asked if there was a problem and the accused said he was going to stab him. Donaldson then started attacking him as he was driving by throwing punches at his face and body.
Ms MacQueen said: "The complainer tried to defend himself by putting his arms up while trying to bring the car to a stop. He stopped and exited the car and tried to flag down passers-by for help.
"The accused also exited the taxi and began to chase the complainer round the car, throwing punches and trying to attack him," the depute fiscal said.
"He struck the complainer on the right ear, causing it to bleed. At this point the complainer got back in the taxi and the accused began to walk off in the direction of Scone.
"He then began to run at the taxi, causing the complainer to reverse away to avoid him. Police were contacted.
"A witness was flagged down by the complainer.
"The accused had taken his T-shirt off and was shouting something towards the complainer and making threatening gestures, as if to challenge him to a fight."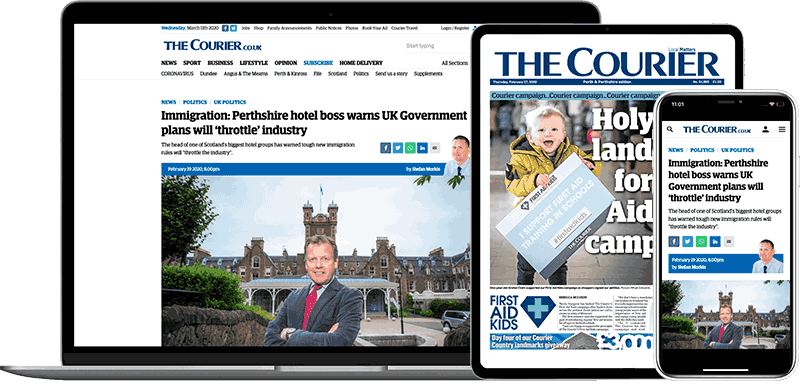 Help support quality local journalism … become a digital subscriber to The Courier
For as little as £5.99 a month you can access all of our content, including Premium articles.
Subscribe