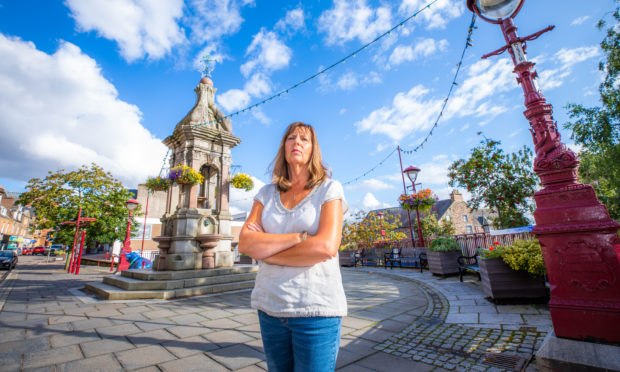 A campaigner has accused Perth College UHI of a "token gesture" after the education body revealed it would be running a vastly reduced timetable of classes in Crieff after closing down learning centres.
Perth College announced it would be holding classes at Strathearn Artspace from September to November following the decision to close the learning centres in Crieff, Kinross and Blairgowrie.
However advanced Spanish language student Elspeth McCole, who organised a petition to save Crieff Learning Centre that was signed by more than 600 people, believes the new reduced timetable is "just to keep people quiet".
Elspeth said: "It's no good for people that have to work. These classes aren't suitable for me or anyone who wants to do further education and works during the day.
"It's a bit of a cop out at the minute. Is that just to keep people quiet?
"I was doing advanced Spanish but now they've only got Spanish for beginners and intermediates but they're not continuing with the advanced classes so people will have to travel through to Perth which is just not possible if you've been working all day.
"My personal view is that this is just to pass us off and it's absolutely no good for people like myself who have to work. As far as I can see they're just making a token gesture."
Roseanna Cunningham, SNP MSP, called the situation a "mess".
Ms Cunningham said: "While I am delighted that some courses are again going to be delivered in Crieff, it really does underline that there was no question of lack of demand being behind the decision to close the Learning Centre.
"All that Perth College have achieved with the manner in which they have handled this whole mess has been to cause confusion and uncertainty for lecturers and for existing and potential students, thereby undermining the viability of courses for the coming year.
"Nevertheless, I hope that the courses that are now  being run in the Artspace will be a success and I look forward to the range of courses being expanded in the future."
The new timetable of day time classes will run for a ten week period at Strathearn Artspace on Wednesday and Thursday covering floristry, Spanish and German.
Perth College said it hopes to run more classes in the future and will also announce replacement classes for Blairgowrie and Kinross next week.
A college spokesperson said: "Having reviewed all our community provision, we will be publishing our new program next week with courses starting on  September 16.
"The new programme has a mixture of community learning, leisure classes and accredited learning on a part time basis and reflects many of the popular courses previously run in Perth and in the wider community.
"Courses include cake decoration, upholstery, digital photography, French, Spanish and jewellery making at venues in Kinross, Crieff, Blairgowrie, and at our Perth campus on the Crieff Road.
"An ongoing review of our program will aim to continually refresh our community offer in a sustainable way forward."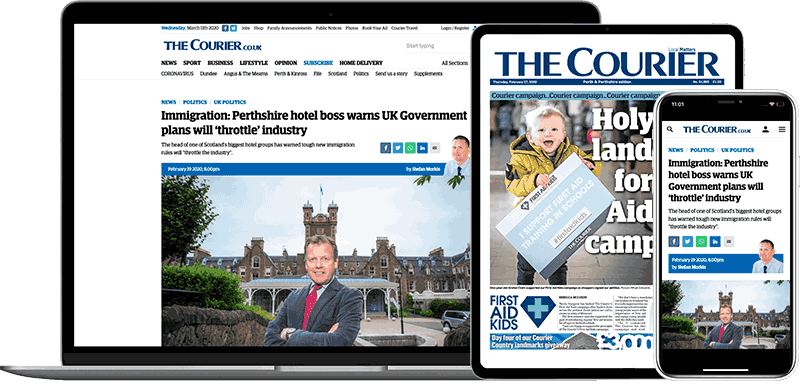 Help support quality local journalism … become a digital subscriber to The Courier
For as little as £5.99 a month you can access all of our content, including Premium articles.
Subscribe