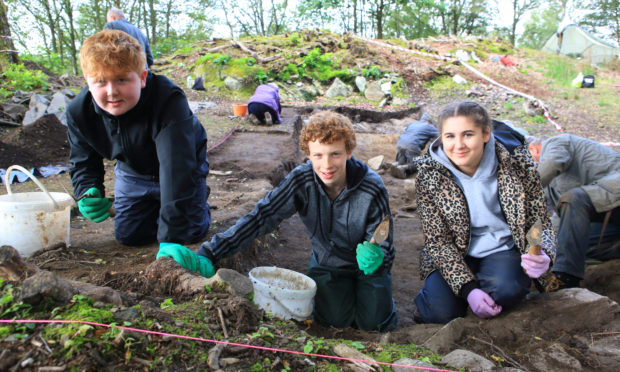 A historic site near Perth will be the focus of intense archaeological excavations this month.
King's Seat has already been probed twice in a bid to uncover its long-held secrets.
The King's Seat Hillfort Archaeology Project returned to the elevated site above Dunkeld for a fortnight of investigations this week.
Perth and Kinross Heritage Trust and the Dunkeld and Birnam Historical Society have been joined by a team of 27 local volunteers and AOC Archaeology Ltd.
Site Director Andy Heald described the site as being "very important" historically. He said: "People who were living here during the Pictish period were highly important.
"Kings or queens of the time could have lived here."
Located in the grounds of Dunkeld House Hotel, there were a significant number of "exciting" discoveries made at the site during the previous two seasons so anticipation is high over this month's dig.
The groups hope to find more evidence on the importance of the King's Seat's role as a centre of local power in the early Pictish period, c.600-900 AD.
Mr Heald said: "We want to find out how long local people had been living here and what they were doing."
Investigations will focus on the uppermost enclosed area of the hill and will also take a closer look inside some of the lower terraces.
This year, an S3 History class from Pitlochry High School joined the archaeologists.
As the final excavations at King's Seat have got under way, Mr Heald highlighted the hard work of the local community. He said: "The large majority of the people who do the work are local people.
"The project would not be done without them."
People are encouraged to visit the excavations while they are taking place.
Updates on the latest news and discoveries from the site can be found on Twitter at @PKHeritageTrust.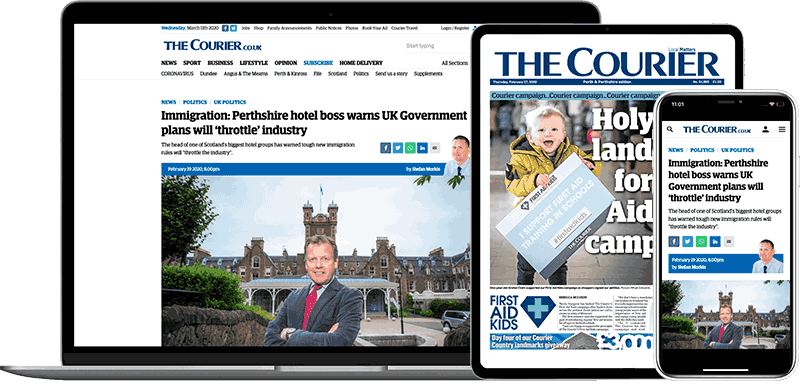 Help support quality local journalism … become a digital subscriber to The Courier
For as little as £5.99 a month you can access all of our content, including Premium articles.
Subscribe