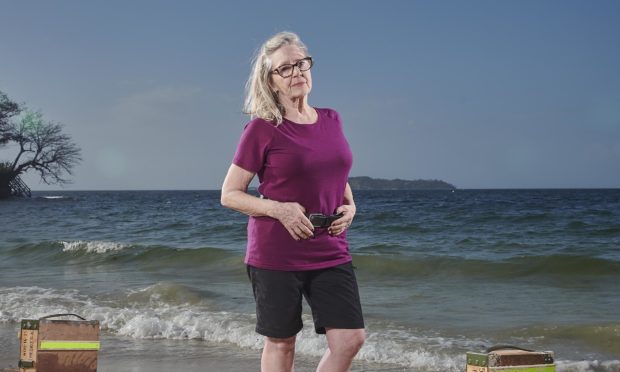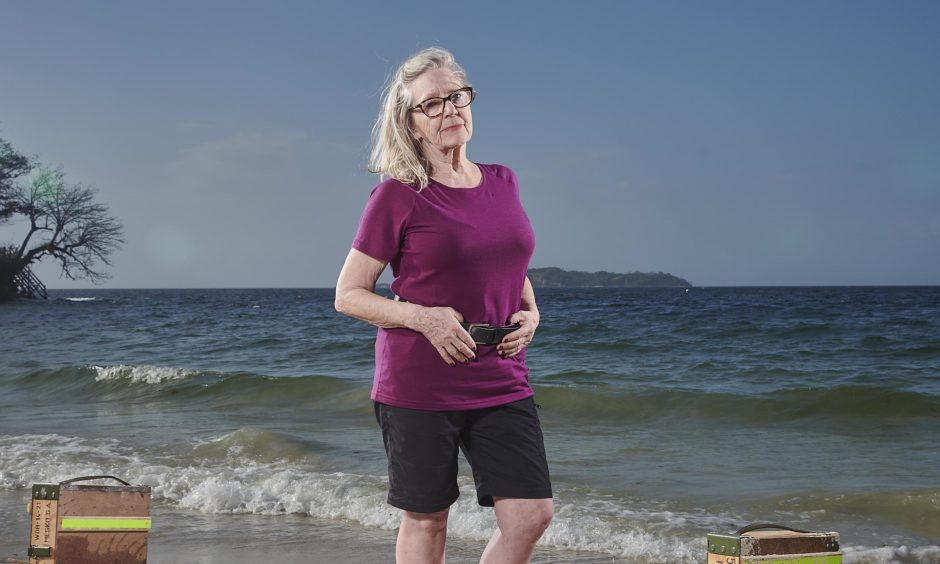 A great-grandmother from Aberfeldy has become the oldest contestant to appear on a Bear Grylls survival show.
Irene Cattanach, 75, features on the new series of Treasure Island with Bear Grylls. She was 20 years older than the contestant closest to her age.
Mrs Cattanach said she applied for the show as "a bit of a joke."
"I do watch a lot of these kinds of programmes but it actually started off as a bit of a joke because my son-in-law had actually applied," she said.
"I never thought I would get accepted and he wouldn't.
"As soon as I got the phone call I said to myself, 'What have I done?'"
The new series of Treasure Island will see 12 contestants vying for a cash prize.
A total of £100,000 will be hidden around the island with contestants going in search of as much of the money as possible.
In doing so, they must also learn to survive on the island. This includes sourcing and cooking their own food.
However, any contestant who leaves early does not get to keep any money they found.
Mrs Cattanach spoke to The Sun about the challenges she faced during her time on the island.
She said: "Right at the beginning, it hit me hard because we didn't have much food for the first three days.
"I had absolutely no energy for the first week and was really worried because I wasn't pulling my weight around camp.
"We managed to get some coconuts but I couldn't eat it to begin with because any time I tried it just came back up and made me sick."
The lack of food while on the island caused Mrs Cattanach to lose around two stone.
"I couldn't get over how much weight I lost," she said.
"I put on about five pounds before I went out there because I knew I was going to lose weight but I didn't think it would be that much."
Despite the challenges and drastic weight loss, Mrs Cattanach said she does not regret appearing on the show.
"It was the experience of a lifetime and I am so glad I agreed to go," she said.
Treasure Island with Bear Grylls airs on Channel 4 on Sunday at 9pm.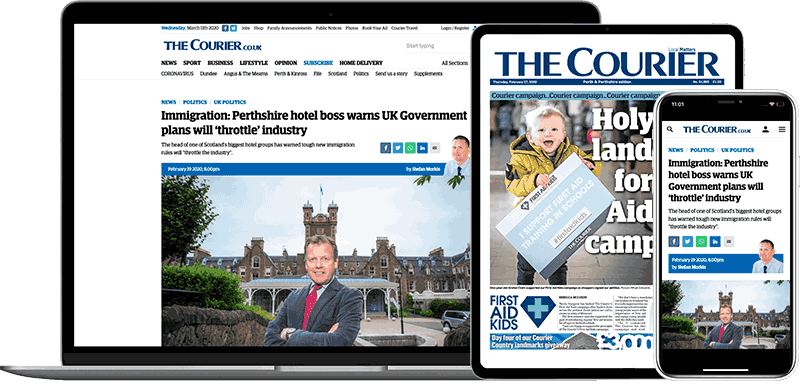 Help support quality local journalism … become a digital subscriber to The Courier
For as little as £5.99 a month you can access all of our content, including Premium articles.
Subscribe