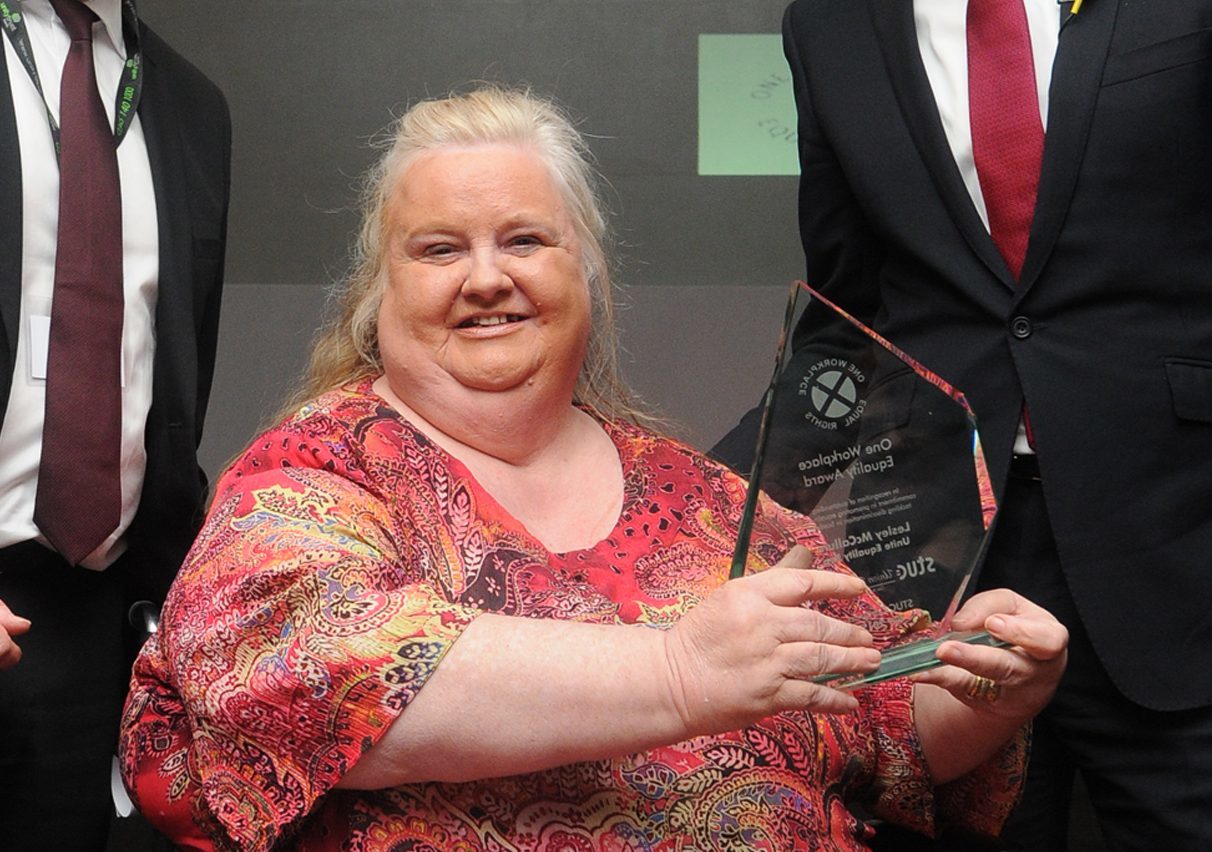 Tributes have been paid to an Angus trade unionist who has died aged 67.
Lesley McCallum from Arbroath was well known as a campaigner for mental health and disability issues, and also for fighting the so-called bedroom tax.
She was a trade unionist for more than 40 years and a senior shop steward in the NHS for a 20-year spell.
She passed away suddenly at her home on Wednesday.
Today, colleagues and associates of Lesley spoke of how she inspired generations.
Mike Arnott, secretary of the Dundee Trades Union Council, said: "Lesley was involved in raising awareness about mental health and regularly campaigned about disability issues and other things, such as domestic abuse.
"I was on the Scottish Trade Union Congress (STUC) general council with her and she was always articulate and formidable.
"She was based at King's Cross Hospital and worked for a long time at Ninewells.
"She had been a trade unionist for 40 years and 20 years as a senior shop steward.
"Lesley was always on the frontline, like last year with the striking hospital porters.
"She had difficulty getting about in a wheelchair but that didn't slow her down at all.
"I know the word inspirational gets used a lot but she truly was to a lot of people.
"I think there will be people inspired by what she did for years to come and continue to carry the torch."
Lesley's achievements were celebrated as recently as last year, when she received a Workplace Equality Award from the STUC.
Labour councillor Lesley Brennan, who represents Dundee's East End, said her death had been a shock.
She said: "I knew Lesley through the trade union movement and the bedroom tax issue as well. She will be sorely missed.
"She was really well known locally and nationally.
"It's so unexpected. I spoke to her only two weeks ago at the STUC conference."
Colin Coupar, regional organiser for Unite added: "She was an exceptionally well-known woman and will certainly never be forgotten.
"She was a powerful character and was a strong advocate of anyone she represented — she went to the ends of the earth to support them.
"It's just an absolute tragedy to have her taken away so suddenly."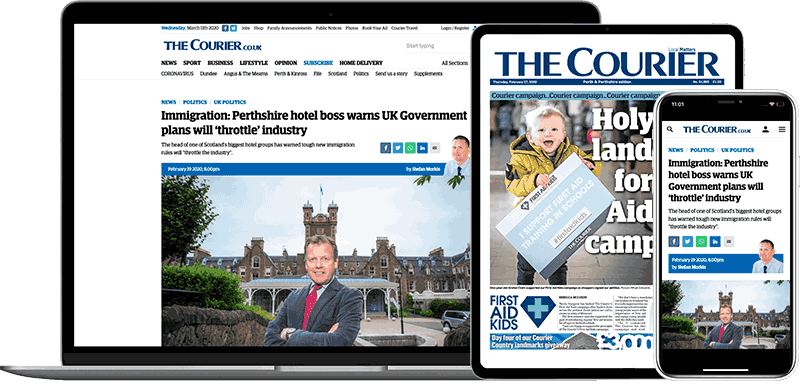 Help support quality local journalism … become a digital subscriber to The Courier
For as little as £5.99 a month you can access all of our content, including Premium articles.
Subscribe