VIDEO: Record-breaking Meikleour hedge gets first trim in nearly two decades
By
Jamie Buchan
November 19 2019, 12.27pm
Updated: November 19 2019, 12.32pm
A world-beating Perthshire hedge is being trimmed for the first time in nearly two decades.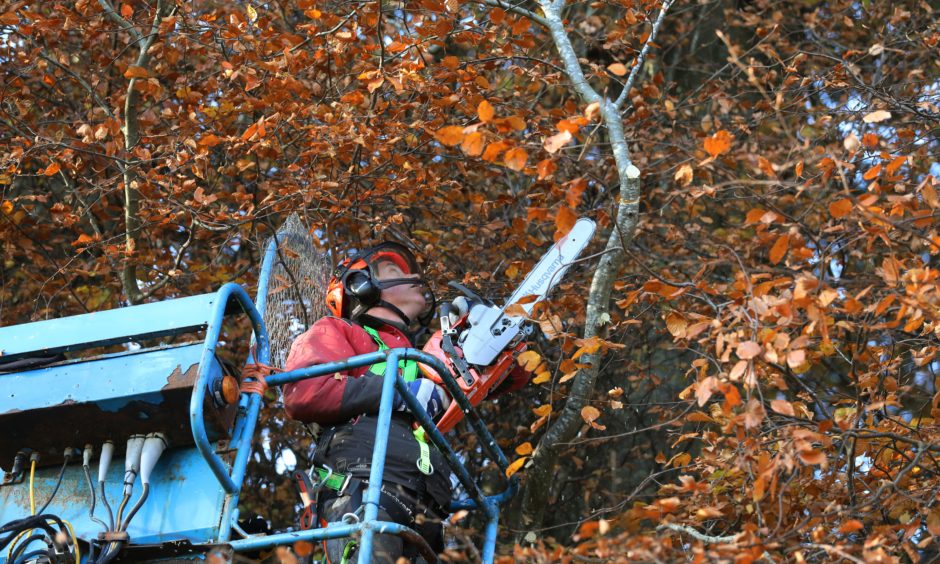 Crews got to work on the mammoth task of cutting back the famous Meikleour Beech Hedge, using chainsaws and an 85ft hydraulic platform.
Video of the hedge, and the work being done to trim it, is above this article.
The hedgerow is recognised as the highest in the world and the longest in Britain, reaching around 100ft tall and a third-of-a-mile long.
The huge shrubbery, on the A93 Blairgowrie to Perth road, was previously trimmed about once every 10 years.
The Mercer Nairne family, who own the land, revealed last year that the estimated bill for the work – including traffic management – would come to around £90,000.
Perth and Kinross Council agreed to step in to support the six-week operation.
The work is being carried out by a team led by the Meikleour Estate's Chic Fleming, whose grandfather trimmed the same hedge in the 1930s.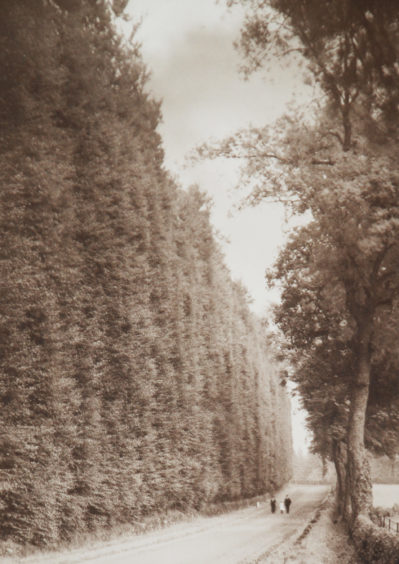 Claire Mercer Nairne said: "Chic is retiring soon, so this will be his last hurrah.
"It will be quite an operation, and I look forward to seeing it once it is finished."
She said: "The beech hedge is iconic and means a lot for the members of our community, and we are delighted to be able to start work."
Salvaged wood cuttings will be transformed into objects by woodwork artists,  then sold off for charities including Angling For Youth and Countryside Learning Scotland, which are both championed by the Meikleour Estate.
Professor John Lennon, director of Glasgow Caledonian University's tourism centre, and one of Scotland's leading experts in making tourism more profitable, highlighted the importance of the landmark hedgerow.
"This is a famous site," he said. "There is no doubt that natural heritage is a big part of why tourists come to Scotland and this is one of Perthshire's iconic signature locations."
A VisitScotland spokesman added: "Visitors come to Perth and Kinross for many reasons, namely its stunning landscapes, scenery and rich history. To be home to the highest hedge in the entire world is a significant achievement and certainly a unique and popular experience for visitors to the region."
The hedge was planted in 1745 by Jean Mercer and her husband Robert Murray Mairne. According to legend, it is so tall is because the men who planted it died at the battle of Culloden and it is reaching up to the heavens.