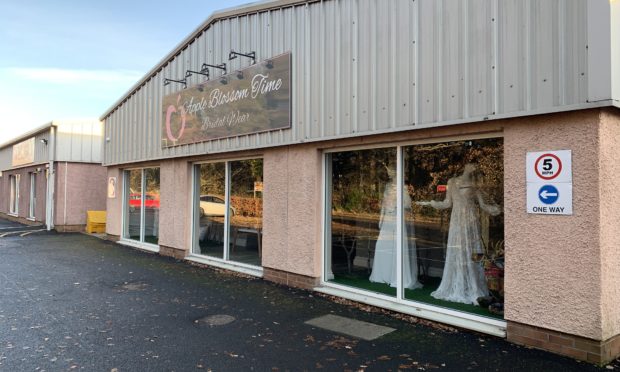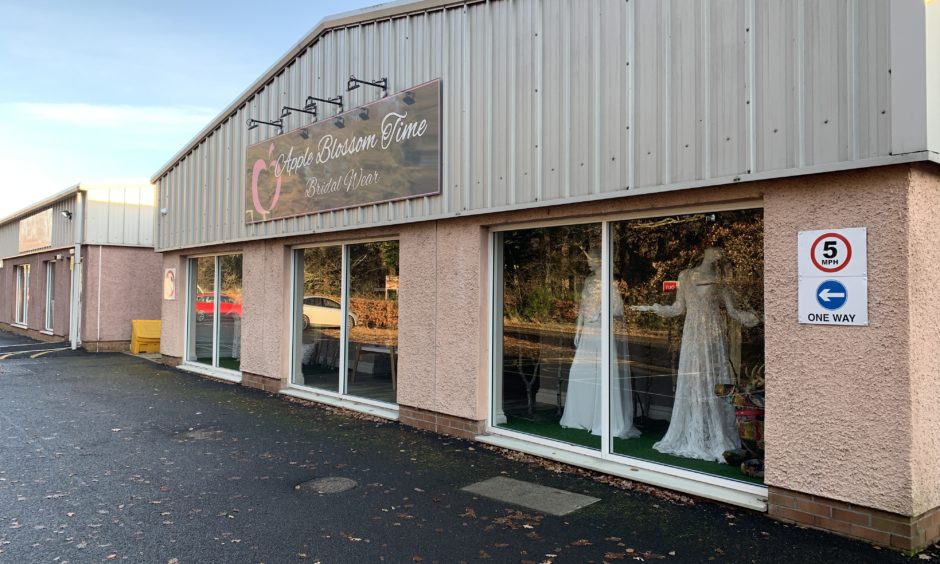 Brides from across Scotland have had their wedding plans thrown into disarray after a Perthshire bridal store went into liquidation.
Dundee bride's wedding dress plans 'up in flames' after collapse of Perthshire bridal firm
Apple Blossom Time in Glencarse closed last week, with dresses locked inside which were waiting to be collected by brides-to-be.
An email seen by The Courier stated insolvency firm Begbies Traynor had been appointed joint liquidators on November 27.
Its understood brides will be allowed to collect their outfits later this week but only if they have already paid in full.
Others who have placed orders and paid deposits for pricey gowns have had no indication of whether they will get their money back.
One affected bride-to-be travelled to the Carse of Gowrie from her home in Glasgow in search of the perfect bridal gown.
Lynsey Dawson paid a deposit of several hundred pounds to the firm in August and is now worried she will not receive either the dress or a refund.
The 27-year-old, who is due to marry fiancé Adam Wyllie in Italy next summer, said she has still had no official confirmation that the shop had closed down.
She said: "I found out through a wedding group on Facebook at about 11pm last night. There were a few girls saying that they had had trouble contacting the shop and that all of their social media had been taken down.
"I was completely taken aback. I was in complete shock. There was no official warning – I had to find out through others.
"There's been no communication, which is really frustrating. I've tried to email them but I've had no response yet. I don't know if I will get my deposit back or if I'll get my dress.
"I'd gone to the shop because they stocked a particular brand that I quite liked, that was really my style, and I travelled through for it.
"I'll probably have to go to other shops or see if I can get mine direct through the supplier."
On Tuesday afternoon the shop was in darkness but there was no other sign anything was amiss.
Hundreds of pristine white dresses could be seen hanging on racks within, while three green bridesmaid dresses and an assortment of jewellery was displayed in the window.
Nearby businesses said they had heard no official news of the closure but had seen posts on social media.
One man, who did not want to be named, said: "They've only been in there a year. They weren't open at the weekend but I thought it was maybe because of the bridge closure or because they'd gone to a trade fair.
"It doesn't look like a business that has gone under – all the stock is still in there."
Apple Blossom Time could not be reached for comment. Begbies Traynor did not reply to a request for comment.