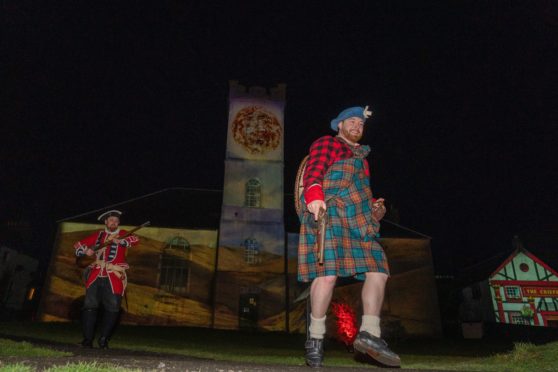 A street theatre festival which transported visitors on a virtual journey 300 years into the past hopes to return to Crieff next year after a successful first outing.
'Fire and Folklore, Heroes and Villains' attracted hundreds of people to the five day performance earlier this month which told the story of the Jacobite rising and recounted tales of the Perthshire town during the tumultuous period of Scottish history.
The medieval-themed celebration illuminated the streets with colourful displays and theatrical performances detailing the lives of Rob Roy McGregor, Bonny Prince Charlie and the retreat of the Jacobites when Crieff was burned to the ground.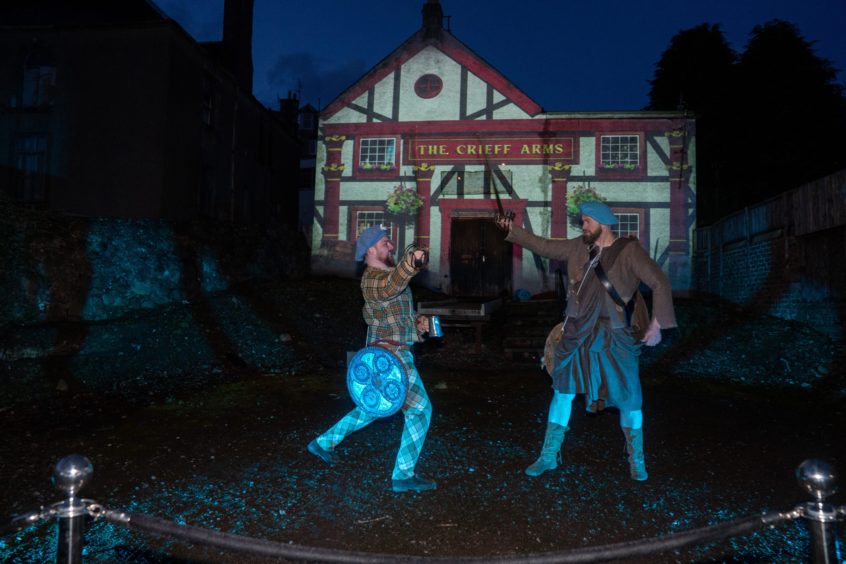 Organisers now hope to make the festival an annual event.
Derek Allan, co-producer of the festival, said: "The event proved to be a hit with young and old alike.
"The merging of live action with big landscape projections and some great storytelling captivated the audiences as they were led through Crieff.
"The combination of talented experts in re-enactment and digital projections  by Battlescar and Double Take Projections really brought the tales to life.
"This was definitely an interactive event that can grow over the years."
Crieff Succeeds is behind the attraction which aims to promote the town as a vibrant place to visit as well as helping to build a stronger tourism and event-based economy to bring a greater number of visitors to the town.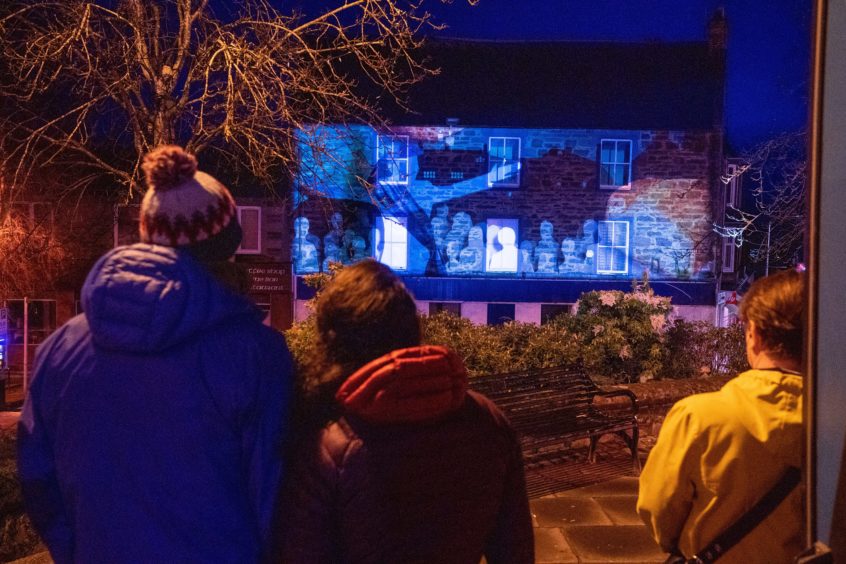 The event is produced by members of the teams behind the Enchanted Forrest, Spirits of Scone and Castle of Light which have helped boost the local economies of other Perthshire towns over the last number of years.
David McCann, manager at Crieff Succeeds, said: "The event was a huge success, despite the feared impact of both the coronavirus and the Scottish weather.
"Feedback has been wonderful with comments like inspiring, superb, excellent and, perhaps just as importantly, educational.
"It proves what we can be achieved right here in Crieff with the support of local businesses and a team of fantastic volunteers.
"I would like to wholeheartedly thank them all and to promise them that next year will be even bigger and better."
The Enchanted Forest organisers reassured visitors on Friday that the October display would likely still go ahead.
Zoe Squair, producer, said: "So much is still unknown, but with The Enchanted Forest still seven months away, we remain hopeful and positive that the show will go on as usual this October.
"Over the next few weeks, we will be continuing our planning and day-to-day operations in line with the latest advice and recommendations."