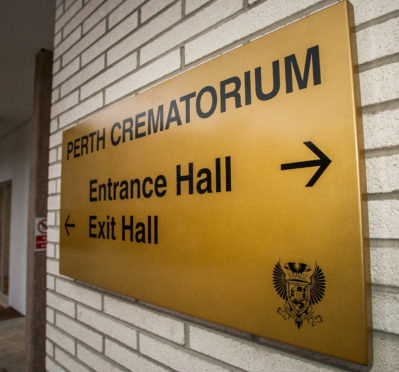 Services at Perth Crematorium could soon be broadcast online to support mourners during lockdown.
Perth and Kinross Council said it hopes to set-up a webcam service to prevent large gatherings at funerals.
The local authority has outlined a series of guidelines for services impacted by the coronavirus crisis.
The new rules include a ban on families carrying their loved one's coffins.
A spokesman said: "We understand and appreciate that a number of these changes will be difficult for what is a personal dedication to a loved one, and we hope that they do not have to be in place for long.
"However, these changes are being made for the protection of the families, as well as funeral directors and council staff, and will be in place at all crematoria across the country, following new national guidance."
Only immediate family can attend services at Perth Crematorium, he said. "We should soon be able to offer a webcam service so that other mourners can watch online."
During services, family members who live in different houses will be made to sit at least two metres apart from each other in the chapel.
Hymn books are also being removed from the building, and the use of CD music – rather than an organist – will be encouraged.
At burials, only funeral directors and staff can handle coffins and lower them into the ground.
The council has also apologised for a delay in processing memorial stone applications.