The incredible story of the 'Pitmiddle ring' – one of the last remnants of Tayside's lost village
By
Blair Dingwall
April 11 2020, 8.20am
Updated: April 11 2020, 9.42am
If the sapphire-studded ring Margaret Dowie-Whybrow wears every day could speak, its tale would be bittersweet.
Eighteen-carat, it is more than 160 years old and has been worn by four generations of her family.
It's also one of the few remaining remnants of a Tayside community that has been all but lost to history.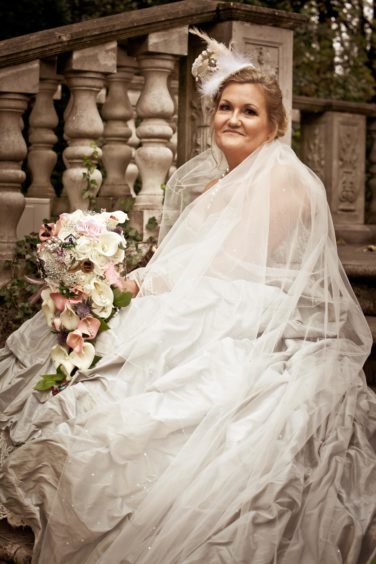 "It is slightly unusual looking," says Mrs Dowie-Whybrow, observing the heirloom once worn by her great-great grandmother Margaret Gillies.
"It is strange to think it has come down through four generations".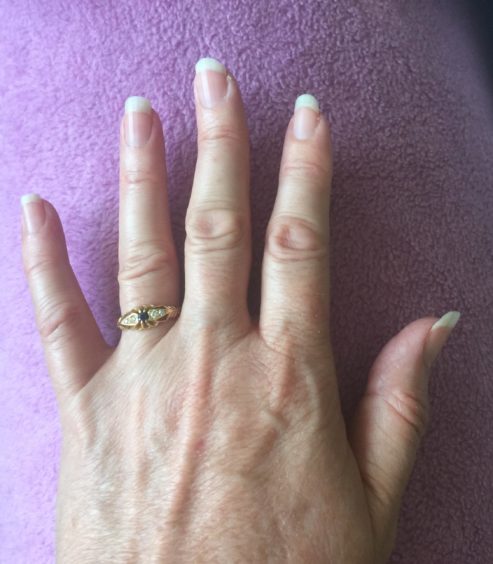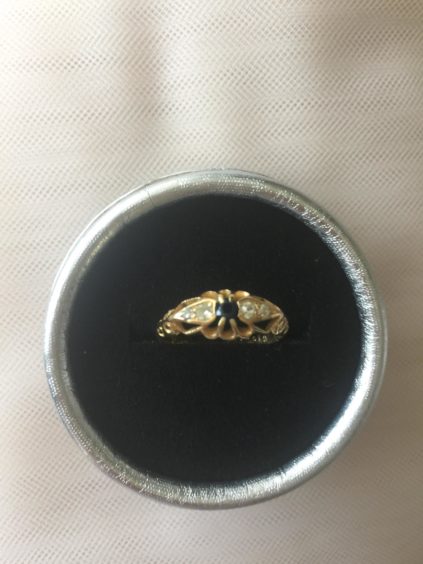 Her great-grandmother was born Margaret Jean Gray, and married stonemason James Gillies in 1858. The couple would be two of the last residents of Pitmiddle, a now deserted village in the Carse of Gowrie.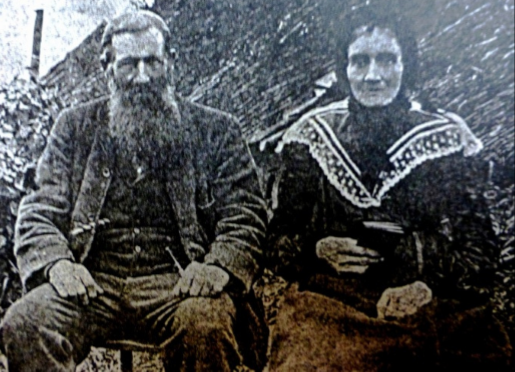 Once a thriving hilltop community, and home to several hundred people, its remote location to a total abandonment.
The last resident of Pitmiddle, James Gillies Jnr, left his home for the final time on January 4 1938.
Today, amid farmland and woods, the only signs of the former residents are a few crumbling walls and the wild redcurrant and gooseberry bushes that once grew in their gardens.
However, Pitmiddle's legacy has lived long in stories passed down from generation to generation by descendants of the villagers. Many long-lost relatives are starting to find each other through social media.
LONG READ: 'Soon there will be nothing left' – The sad story of Tayside's ghost village
Mrs Dowie-Whybrow, a law lecturer and former barrister, traces her linage to James and Margaret Gillies through their son John Reid Gillies, her great-grandfather – who spent his working life as a gamekeeper on the Glamis Castle estate.
She said Margaret's ring was original passed down through the male line of her family, before being gifted to her grandmother Helen Gillies as an engagement ring from husband George.
"The engagement ring that James gave Margaret back in 1858 has somehow comedown through the family", said Mrs Dowie-Whybrow, who was born in Dartford but now lives in Kent.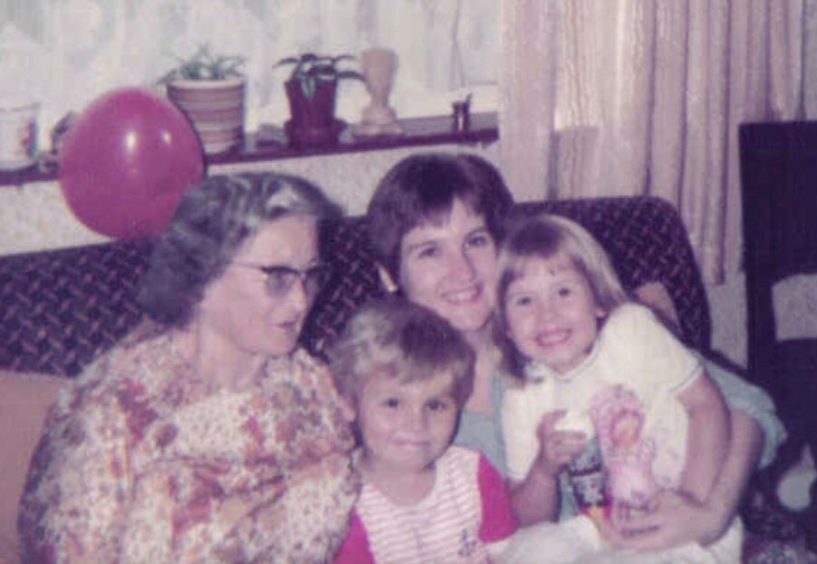 "It went to my grandmother. Many, many years later I had a partner. We were living together. My grandmother loved him to bits but would rather we were married.
"He said he couldn't afford an engagement ring."
Her grandmother handed the heirloom to him for use as an engagement ring in exchange for a "pound and a promise".
"He did give her a pound," Mrs Dowie-Whybrow added.
She said the ring has now "come full circle" as she is part Gillies, and like her great-great grandmother, her middle name is also Jean and her maiden name was Gray.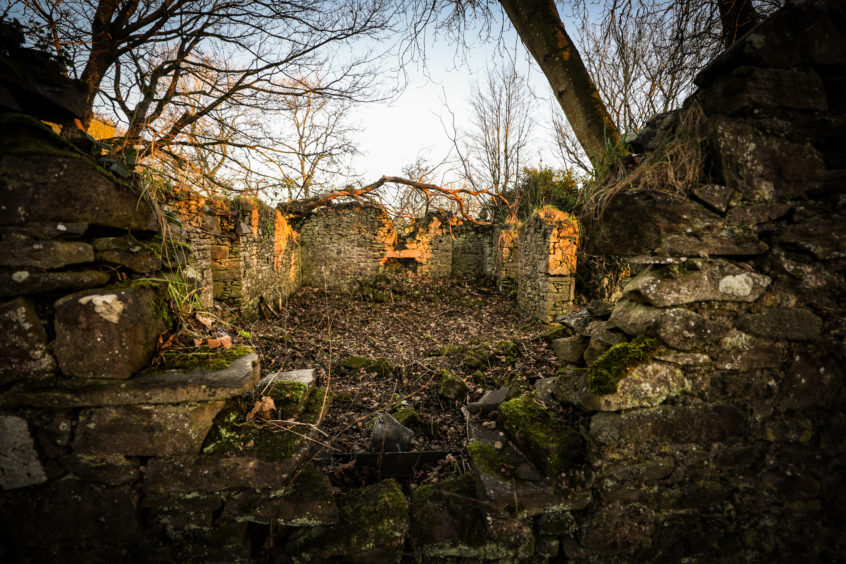 It means the Pitmiddle ring is being worn by a Margaret Jean Gray for the second time in its history.
"It seems like it was meant to be," she said.
However Mrs Dowie-Whybrow said the heirloom is lucky to have survived all these years as her grandmother, while living in Errol, lost the diamond it was originally fitted with while doing the washing one day.
The jewel was soon replaced with a sapphire.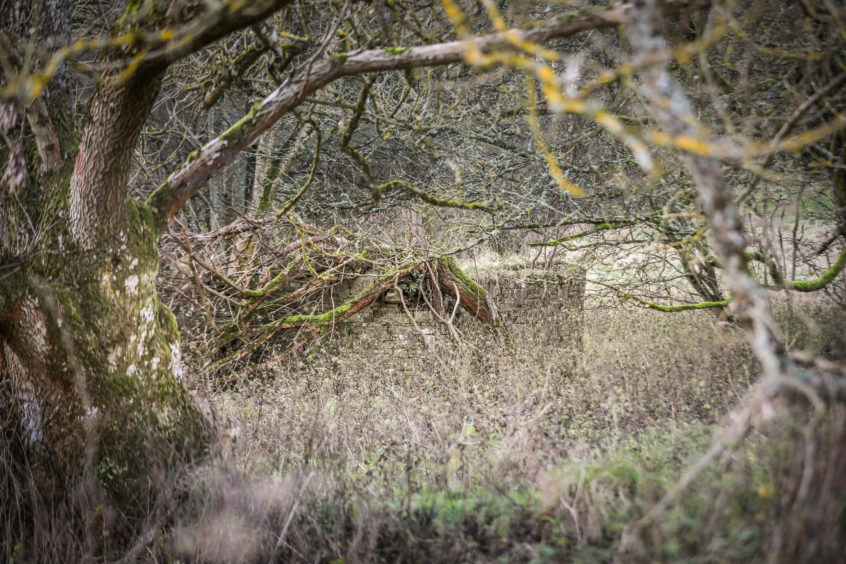 "My grandmother was doing the washing and threw it out her door with soapy water. It was just gone," Mrs Dowie-Whybrow said.
"She said she was on her hands and knees, crying, looking for that diamond.
"It was an eye opener for me when I did the research and found I had the exact same name and features as the original bearer of the ring.
"If I am doing something, painting or something, I take it off. I take it off and put it somewhere safe."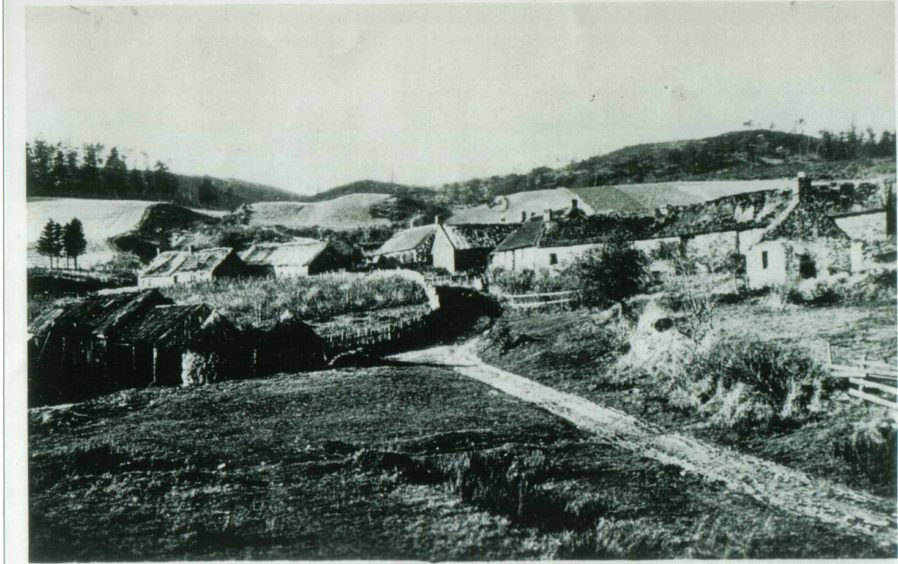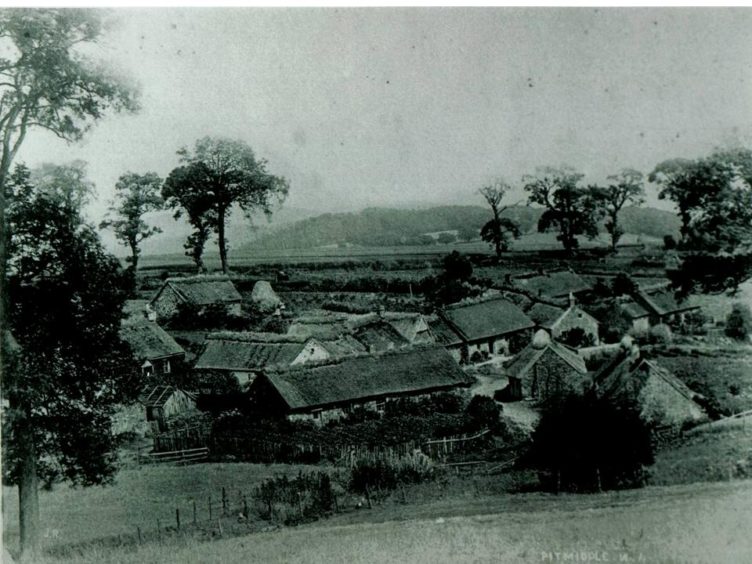 However she recalls one close shave where the ring went missing as she returned from a family trip, only for it to resurface in her toiletries bag.
"I absolutely thought the worst. I felt like there was a massive part of me missing. I was in floods of tears," Mrs Dowie-Whybrow added.
"The relief that flooded through me (when I found it). I put it back on my hand and felt like it was back where it belongs."
Despite bearing the ring, Mrs Dowie-Whybrow said few stories of Pitmiddle were passed on through her family, and she still hasn't been able to visit the remains of the community herself.
Growing up, she said, "Pitmiddle wasn't mentioned, other than that it didn't exist any more".
And she believes that more needs to be done to protect what little remains of her ancestors' village.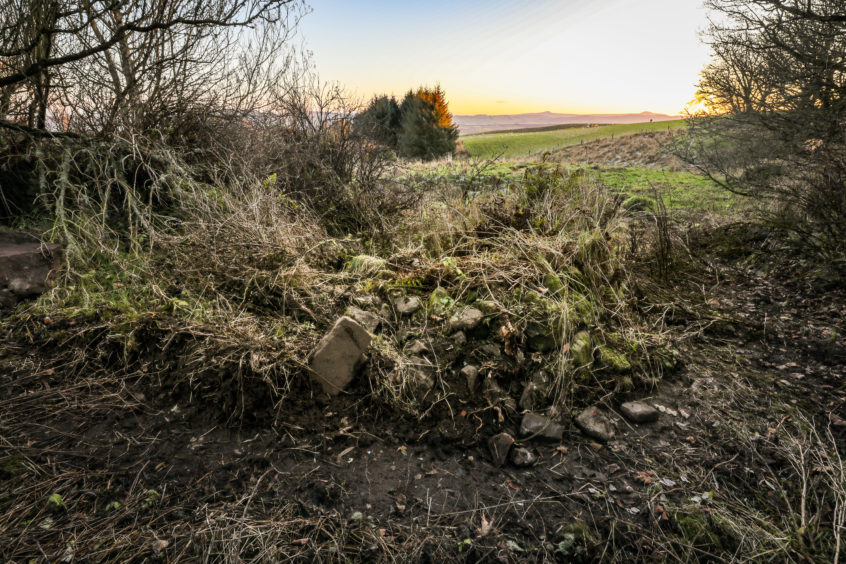 Mrs Dowie-Whybrow said: "I get that it is not in a place which was easy to get to, and that is essentially why it is gone, but at the same time I think it is a piece of Scottish history and we have belatedly come to realise that we need to preserve our past.
"It does make me cross that at no point has anybody said 'this has got to the point where if nobody does anything these houses will be gone'.
"I am sure there must be a way of preserving them.
"It makes me feel so sad to think that so many of my ancestors were born and brought up there, whole families of them.
"My great-grandfather had 10 siblings and two of them stayed in this country and I think the rest of them went to Canada.
"They must have brought that family up in two rooms. There will have been happy times, sad times, but that is gone."
And she believes the loss of the village has scarred the family in ways that are still being felt to this day.
She also thinks her son James Whybrow was inspired to become a surveyor for the National Trust due to his connection to Pitmiddle.
Mrs Dowie-Whybrow, who still has strong family ties to Tayside, said: "Once they left Pitmiddle, they didn't have anything, nowhere to go back to, and the family was just scattered to the four winds.
"When families are in one place you tend to continue in one place. If the family is gone, the home is gone, you are gone. Where do you go back to? It must have a knock-on effect on people.
"I think I have moved home 15 or 16 times, but this is my last home. I am not moving again.
"My mother moved back to Scotland and my father moved around a bit. There never was that 'family spot'.
"I feel when I go to Dundee, when I cross the bridge and I get going up to Forfar and Kirriemuir, despite never having lived there, I feel like I am home.
"It is weird to have this connection to somewhere you have never lived. There is nowhere to go back to. No sort of root to point and say 'yes, that's where my family comes from'.
"We lost that connection. I think if I actually stood in the stones (of Pitmiddle) I'd feel something."