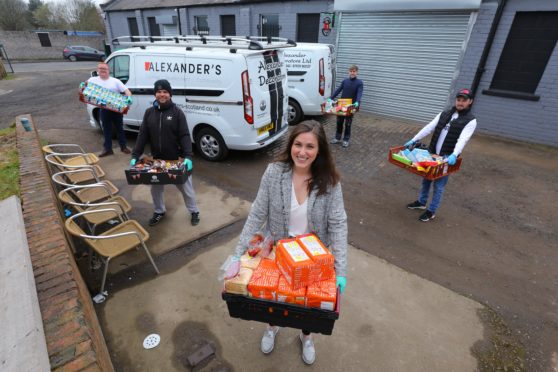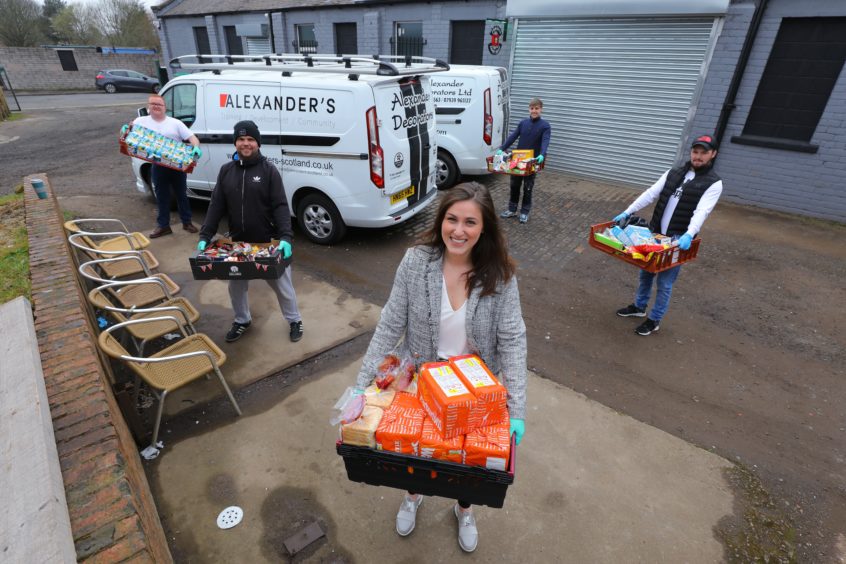 A local community development group has stepped in to help local foodbanks manage the high demand caused by the coronavirus outbreak,
Alexander's Community Development has been selected as a central distribution hub for local food projects.
Set up by John Alexander, who owns one of Tayside's leading decorating firms, Alexander Decorators, the firm initially aimed to get youngsters into work by teaching them a trade.
Training plans were put on hold following the lockdown and they turned their attention to helping community groups across Dundee.
The dedicated team currently works with nine foodbanks and is hoping to expand its reach across the city as they collect food and essential household items from local suppliers and store them at their site based at Fairfield Street.
The items are then packaged and distributed to the larders in an effort to ease the strain place on local volunteers.
Kara Swankie, centre manager at Alexander Community Development said the distribution hub's creation was an obvious move.
She said: "We realised when we were chatting to foodbank volunteers that they were struggling due to the increase in demand, and we could help so we offered to be a central distribution hub as we already had a large site that was able to hold a considerable amount of stock.
"This was an area where community groups were struggling so our team collects stuff on behalf of the foodbanks and it's packaged and sent to wherever it needs to go.
"It was a complete no-brainer for us to offer and this is what we are all about and we get to do our bit in supporting vulnerable people in our community.
"It's also something we would like to continue to do once the pandemic is over.
"We're really keen on helping our community so if we can keep the service up to help get everything get back to normal then we're happy to help.
"Community projects like foodbanks already to fantastic work for local people so we're just helping them flourish through a tough time."
They have also appealed to local suppliers who have excess stock of food and drink, toiletries and household items to donate it, by calling the firm on 07939961137 or emailing kara@alexanders-scotland.co.uk.