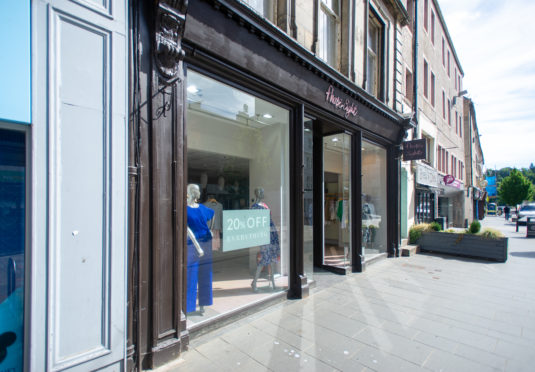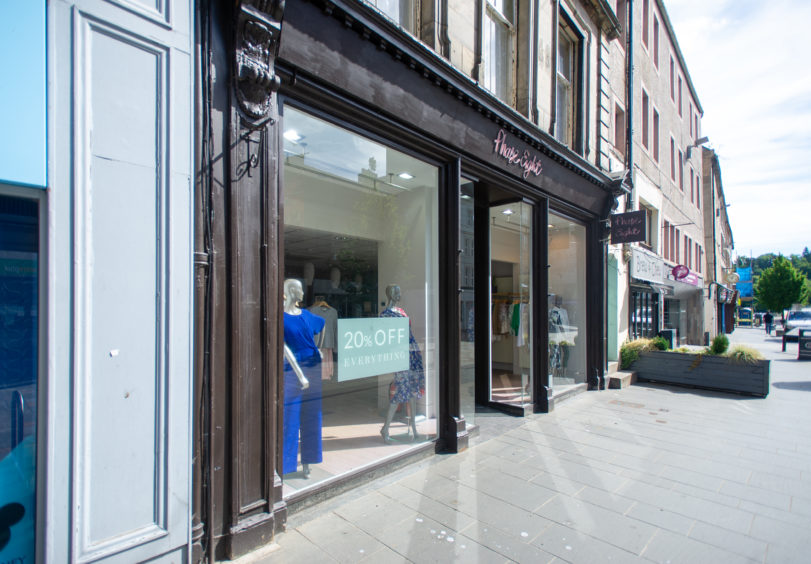 Perth High Street has been dealt another economic blow after a top retailer confirmed it will not reopen its Fair City branch.
The prominent clothing store Phase Eight is to remain shut, bosses have confirmed.
The firm said it will try its best to transfer staff to other stores.
It comes as Perth and Kinross Council faces calls for extra support from local traders.
Phase Eight said in a statement to The Courier that it planned to close its Perth store, but would not say how many jobs were affected.
A spokesperson said: "Due to the situation of Covid-19 and our slow phased re-opening of our store portfolio, Perth will remain permanently closed.
"On a rare occasion we have made the difficult decision to close a store, but due to ongoing positive activity we will always do our best to re-locate our store teams.
"We are sorry to say goodbye to Perth."
Councillor Andrew Parrott, of the Perth City Centre ward, said the announcement was disappointing.
He said: "It is very sad news to hear that another retail outlet in Perth is closing. The restrictions made necessary by the pandemic have only encouraged ever more people to shop online to the ultimate detriment of the High Street.
"This latest closure will only add to the problem of reinvigorating our city centre."
Councillor Peter Barrett added: "I am very sorry to see Phase Eight go and for staff who will lose their jobs.
"The impacts of covid which has already put the economy into recession aren't going to disappear overnight and the retail sector faces a tough future adapting to safe-shopping formats."
The announcement followed a virtual traders' meeting hosted by local Conservative councillors, Angus Forbes and Roz McCall. The aim was to explore ways the local authority can support local shops – particularly independent businesses – after lockdown.
The meeting, held virtually through Zoom, allowed business owners to help shape the provisions made available to them through the council.
At the meeting, shopkeeper Dawn Fuge, who co-chairs the Perth Traders Association, said: "We are crying out for guidance as to what businesses should be doing."
She suggested there should be guidance on, for example, the number of customers allowed in a shop per square metre to allow for social distancing to take place.
Simon Yearsley, who runs an independent deli in Dunkeld, said local businesses must be protected.
He said local firms needed to be support. "The people who are going to go bust are the local businesses," he said. "If there was ever a time to crank up the volume of that message, it is now."