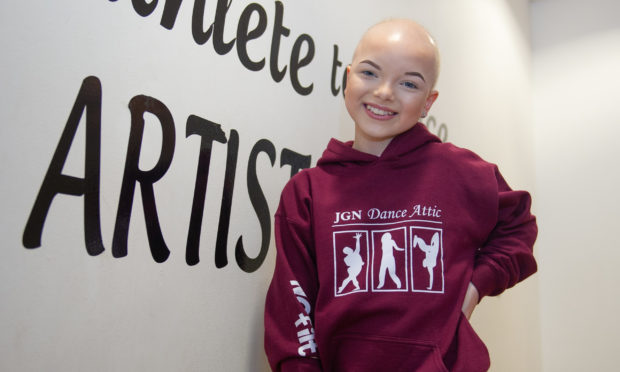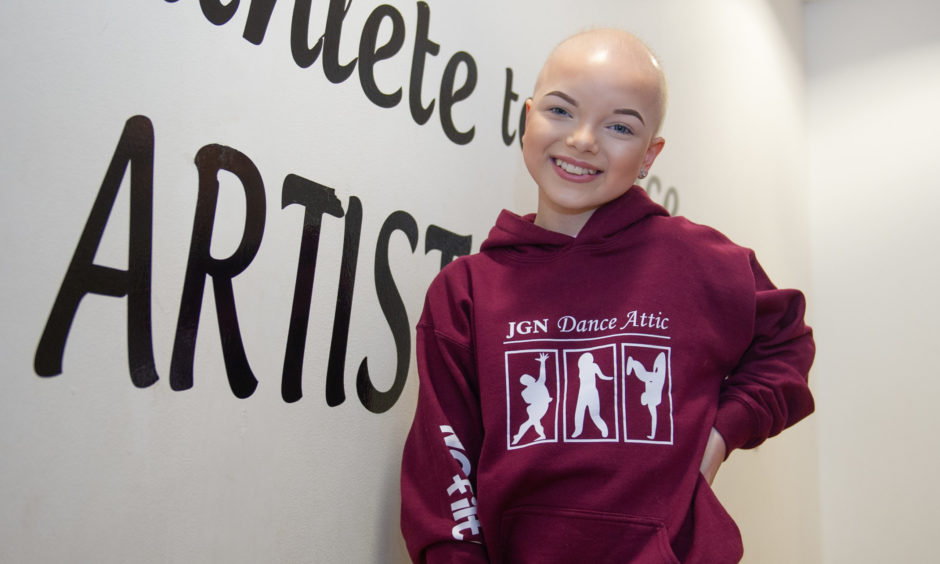 Friends of Perth schoolgirl Lily Douglas have set up a fundraising campaign as the young dancer faces battle against cancer after being admitted to hospital last week.
Lily was diagnosed with Ewing's sarcoma aged 9 and has become an inspiration to many in her continued fight against the disease.
Family friend Erin McNicol set up the fundraiser for Lily and Jane which has now raised over £12,000 after Lily was taken to hospital on August 2.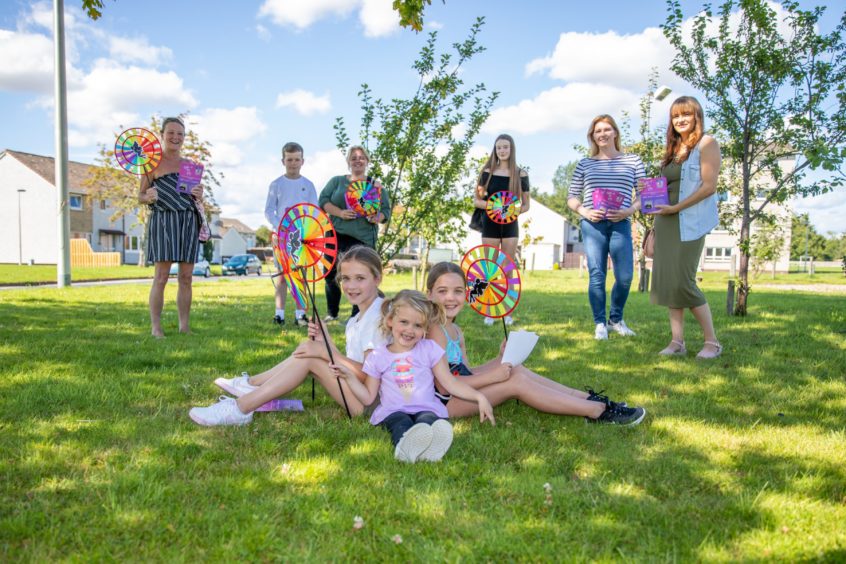 The fundraiser comes as the Light Up for Lily campaign, created to welcome Lily home from hospital, continues to grow.
Pete Chan, another close family friend, told The Courier that the young dancer, her mum Jane and her whole support network were still continuing the fight as he asked people to donate to the fundraising campaign.
Pete told The Courier: "It was initially planned to help towards costs for Lily's planned treatment in London.
"However, things took a turn on Sunday past, with Lily being rushed to Ninewells Hospital, in Dundee.
"Lily is now facing her hardest battle ever with the cancer and the initiative is now concerned in raising funds to keep Lily smiling and for Jane to have something in place for what will have to be dealt with in the future.
"Make no mistake, Lily is in a very serious predicament, where the experts say the odds are most definitely against her.
"However, there is so much fight and a zest for life in the wee warrior.
"Lily's not, Jane's not and we as a community are not ready to give up the this fight yet."
VIDEO: Supporters launch Light Up for Lily Douglas campaign to welcome Perth schoolgirl home
On Saturday, volunteers for the Light Up for Lily met with organiser Irene McDonald  to put out flyers supporting the campaign around North Muirton and across Perth.
The campaigners were joined by dance school friends of Lily's to help spread the word to the community.
Supporters and family members of the 12-year-old dancer want  people from across her hometown and further afield to mount bright widow displays, banners, balloons and even Christmas decorations.
Irene said: "This is just to let Lily know that she is in everyone's thoughts and that she is very well loved. She's in the minds of everyone across Perthshire and the globe."
To support the fundraiser for Lily, visit www.gofundme.com/f/funds-for-lily-douglas