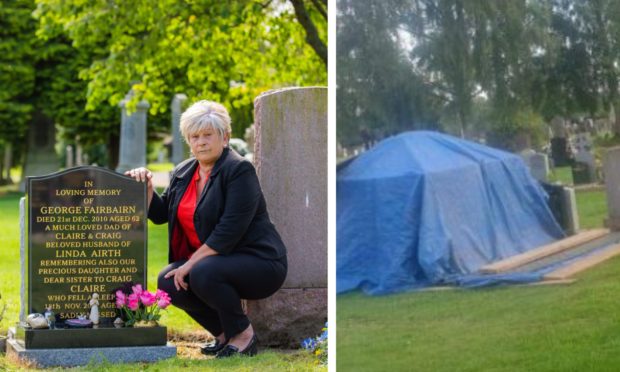 A Perthshire woman has spoken of her anger and upset after an earth box was placed on the grave of her loved ones.
Linda Fairbairn visited the grave of her late husband and daughter at Blairgowrie cemetery on Monday to find the box on it right up to the headstone.
She described the placing of the box of her relatives' grave as a "disgrace".
But Perth and Kinross Council has since apologised "for any distress caused".
The move was exacerbated by the box having not been placed on the large space on the other side of the newly-dug plot.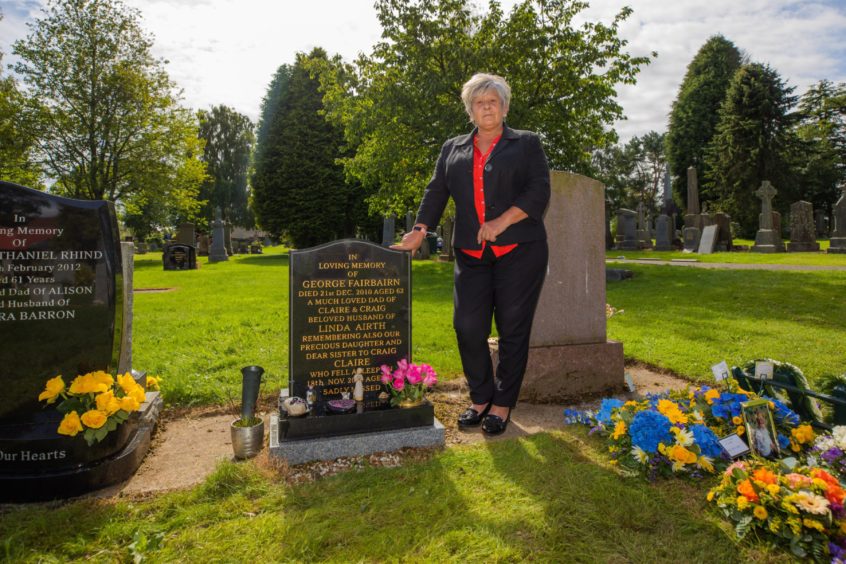 Linda's husband George and daughter Claire passed away within a year of each other, and Linda still suffers depression following her loss.
She told The Courier: "The grave is the burial ground of my dear late husband George who died in December 2010 and my darling daughter Claire who died very suddenly in November 2011 aged just 21 years.
"How on earth do they get away with this – have they no respect or thought for the relatives of the people in the graves?
"I still suffer depression from the loss of my daughter, and this situation certainly hasn't helped as I am at the moment signed off from work due to depression."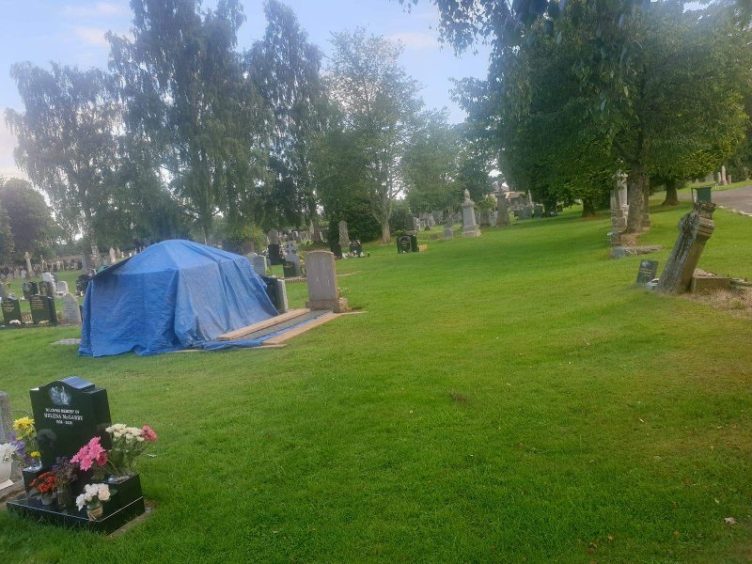 After visiting the cemetery, Linda contacted Perth and Kinross Council to complain.
However, she has since expressed her frustration on how this was handled.
She said: "I phoned Perth and Kinross Council as soon as I arrived home as I was so upset, angry and distraught at what I'd seen.
"They logged my complaint and said I would hear back from someone."
She added that a council worker phoned her saying the move was "normal practice", and that the gravediggers have "no alternative" but to place the box on the grave.
Linda said she was told the empty space was not possible "due to social distancing of mourners along with health and safety issues."
Linda added: "Am I the first bereaved person to complain of this?
"I cannot believe I am."Perth & Kinross Council has apologised for any distress caused.
"The approach adopted was in line with the Council's policies and practices and we have written to the resident directly and provided her with a full explanation."
A Perth and Kinross Council spokesperson said: "
Linda is one of a number of people to come forward about the mistreatment of a loved one's grave.
In February, a Coupar Angus woman was distressed to find her mother's grave covered in soil.
Meanwhile in June, a Crieff family was left "furious" after council employees ruined the grave of a young dad just two weeks after the headstone was set.