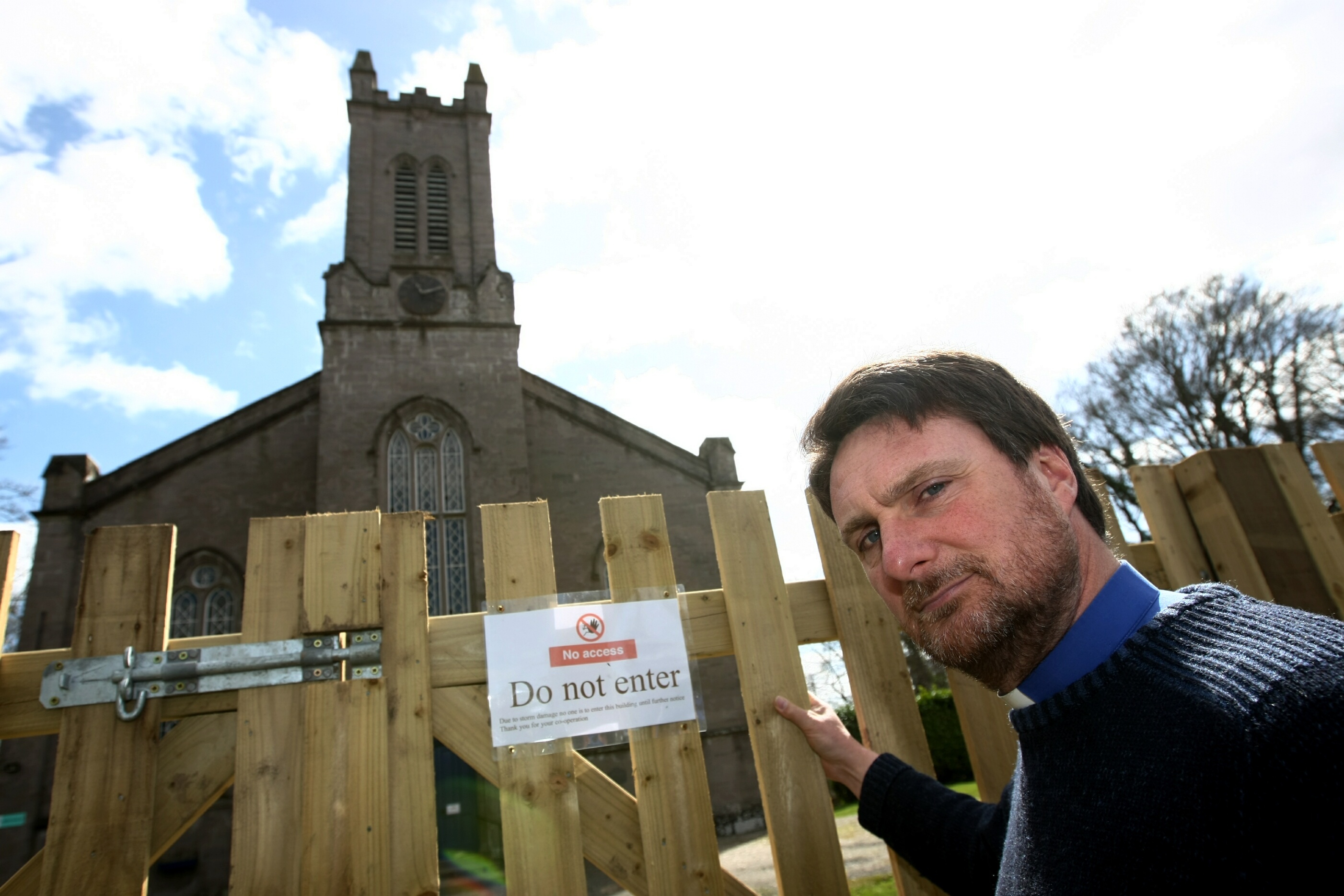 A 200-year-old church building has been forced to close its doors after being handed a "terminal diagnosis" by building experts.
Redgorton and Stanley Parish Church was severely damaged by Storm Frank and is unlikely to reopen as church bosses need to find £500,000 just to make it safe.
Officials at the Church of Scotland say that £1.5 million would be needed to safeguard the building, which was built in 1828, for the next 20 years.
The congregation is continuing to meet elsewhere in the village, but the church building has been sealed off with 6ft fences.
One parishioner, who did not want to be identified, said: "We are now meeting in the village hall once a fortnight.
"It's sad to see such an old building shut down – it's a part of local history."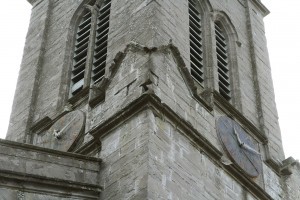 The Reverend Adrian Lough, minister for Redgorton and Stanley, said the building's ceiling had fallen down in several places following Storm Frank.
"The church building has had to be closed in the meantime and it may well become a permanent thing, mainly because of the phenomenal cost that the architects and the builders are talking about to bring it back up to a safe condition," he said.
"It's a terrible thing. The building has served the community very well over a number of years.  I think because the issues associated with the building and the problems with the stonework have been known about for some time, this is a terminal diagnosis.
"It's now got to a point where we can't pretend that it isn't true – the last thing we would want is someone to get hurt."
A spokesman for the Church of Scotland said: "Storm damage has forced Stanley Parish Church building, built in 1828 as a chapel for Stanley Mill workers, to be closed to the public.
"The church ceiling was damaged in Storm Frank and a full building report exposed serious deterioration in the building's stonework.
"The Kirk Session of Redgorton and Stanley Parish Church discovered at its February 23 meeting that the cost of keeping the church open for another 20 years would be in the region of £1.5 million. Simply to make the church safe for temporary use would require upwards of £500,000.
"It is for these reasons that, with great reluctance, the Kirk Session and Perth Presbytery made the difficult decision that the building was beyond reasonable economic repair.  Their decision has been reviewed and accepted by the General Trustees of the Church of Scotland."