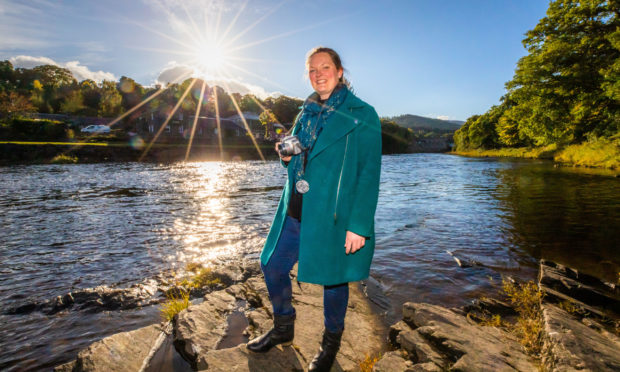 A new photography competition has been launched by Pitlochry Theatre as part of its Shades of Tay project which celebrates the river and stories inspired by its banks.
The theatre has teamed up with Perth and Kinross Countryside Trust (PKCT) for the Tayken By Me competition.
Organisers hope amateur photographers,  local communities and visitors will capture what they love about Highland Perthshire.
Tayken By Me has five categories for photographers to enter, Young People, Trees of the Tay, Wildlife of the Tay, Architecture of the Tay and Hidden Details of the Tay.
Amy Liptrott, associate director for Pitlochry Festival Theatre said: "It has been great to work with PKCT to develop Tayken By Me.
Pitlochry Theatre announces digital programme in wake of coronavirus lockdown
"We're really looking forward to seeing how people are inspired to capture our beautiful landscape through the focus of the five categories.
"Working together to celebrate the River Tay is a source of joy."
Competition entry is free and any amateur photographer, from anywhere in the world, can enter.
All images must have been photographed during the competition dates – October 1 to March 31 – and in the vicinity of the River Tay.
Peter Quinn, trust director of PKCT said: "The mighty River Tay is such an iconic part of Perthshire's landscape and will certainly provide lots of opportunities for photographers of all ages to capture, celebrate and enjoy it.
Pitlochry Theatre's Pictish play set on the River Tay set to premier on BBC Radio next month
"Working with Pitlochry Festival Theatre on Tayken By Me as part of Shades of Tay, a Love Letter to Scotland project has been amazing.
"We hope everyone enjoys getting outdoors, exploring the landscape, discovering the River Tay Way, and having fun photographing those experiences."
Shades of Tay, a Love Letter to Scotland is a three-year project by Pitlochry Theatre announced in 2019.
During the coronavirus pandemic the team commissioned 25 writers from Scotland and beyond to create new writing for audiences inspired by the River Tay including Painted People by David Greig which premiered on BBC Radio 3 this summer.
For Tayken By Me, each of the five categories has three awards – £50 for the winner, £30 for the second prize and £20 for the third place . Submissions should be made to taykenbyme@pitlochryfestivaltheatre.com by March 31.