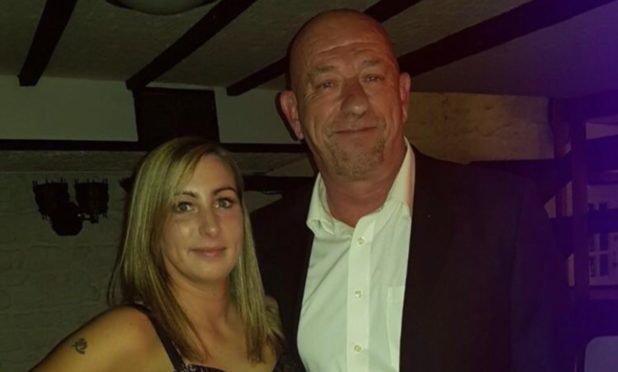 The partner of a much-loved member of the Perth community, who helped feed the homeless at Christmas, has paid tribute to her "gem of a man" following his sudden death at a city centre pub, aged 58.
Alan Sams was in The Tavern bar on South Street when emergency services were called to his aid shortly after 5pm on Thursday.
It's understood staff members at the pub tried to resuscitate Alan by performing CPR but they were unable to save his life.
'My heart is broken'; Tributes pour in for Perth man after sudden death in city pub
Fearn Rennie-Bernardis, Alan's partner, said she was "lost for words" at his sudden passing.
She told The Courier: "He was a well known and loved guy here and down south where he is originally from in Essex.
"He will be sadly missed by his friends and family.My condolences to all who knew him.
"He was one of a kind and I'm glad to have had the time I had with him.
"He will be sadly missed by all who were lucky enough to have been a part of his life."
Fearn said Alan was her "heart and soul".
"An absolute gem of a man," Fearn said.
"I still can't accept what's happened and I'm very much lost for words still."
A well-known face around Perth, Alan was the former owner of Al Frescos coffee shop on Scott Street and was a keen boxer.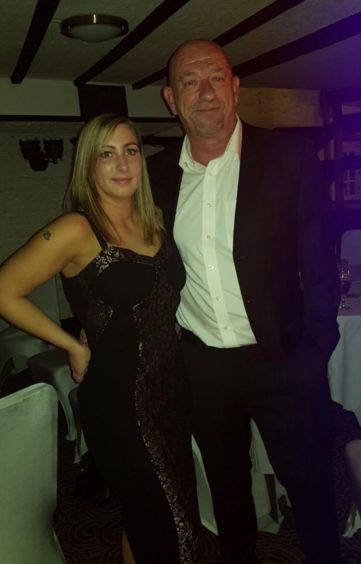 He was known to open his former coffee shop on Christmas Day, hosting a free party for anyone who would be spending the festive period alone, without a home or without a meal.
Alan, who moved to Scone from Perth, held his charitable Christmas dinner at Al Frescos in 2017 after being involved in a car accident the year before over the holiday period.
Speaking after the festivities, he said: "I was taken to hospital and I had to spend Christmas by myself, which was horrible.
"I shouldn't have come through, and they say everybody gets one chance like this, so I'm really grateful.
"I didn't want anybody in Perth to spend Christmas by themselves."
Alan leaves behind a brother and sister in England.
His sister Tina Sutherland led the tributes to her late brother.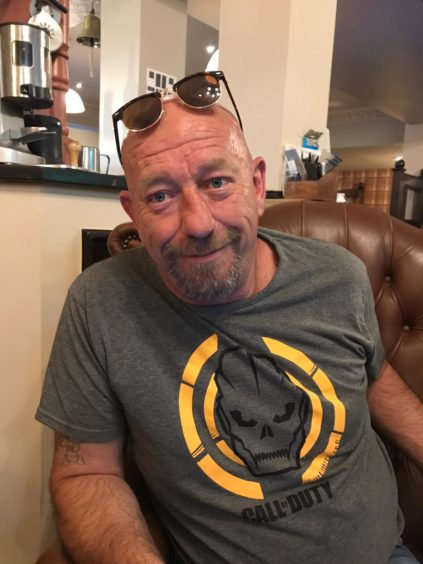 She said: "My heart is broken. Alan Sams, my brother, my rock, how can I be without you? The funniest man who I loved so much."
Friends reacted with shock at Alan's passing and said they hoped he would be "flying high" with his beloved dog Stitch, who died just over a year ago.
Rachel Scott said: "Was a pleasure to get to know you from the first random visit to the cafe to helping you feed the homeless.
"You will be missed by many, can just see Stitch running beside you now, not behind you, wherever you both are."