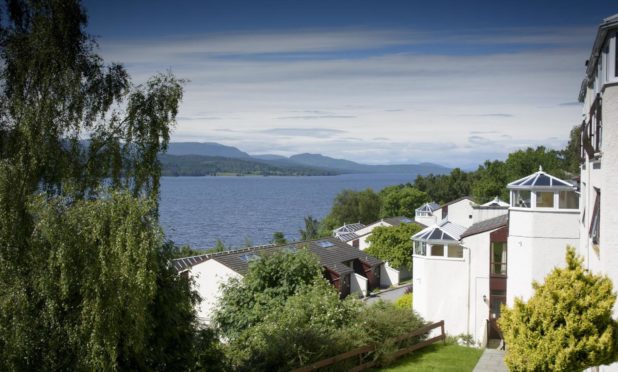 A bitter redundancy row is threatening to engulf a top Perthshire holiday resort.
Disgruntled timeshare owners and former staff at the Loch Rannoch Highland Club are calling for the resignation of committee members after a turbulent summer of sackings and walk-outs.
They claim a general atmosphere of bullying and intimidation, and a lack of transparency over decision-making.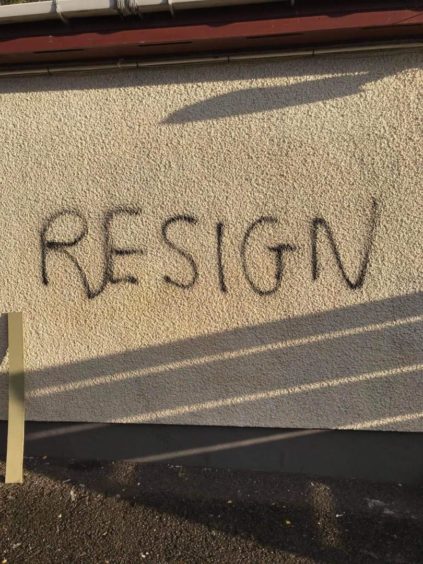 The complex, which boasts 85 sought-after apartments overlooking Loch Rannoch, was attacked by vandals who left a stark message to "resign" on its walls, alongside abusive slogans about named committee members.
Trouble began in April when several housekeeping staff were fired. The committee, which sets policy for the site, claimed the employees' behaviour "fell significantly below acceptable standards".
The general manager was also forced out a short time later.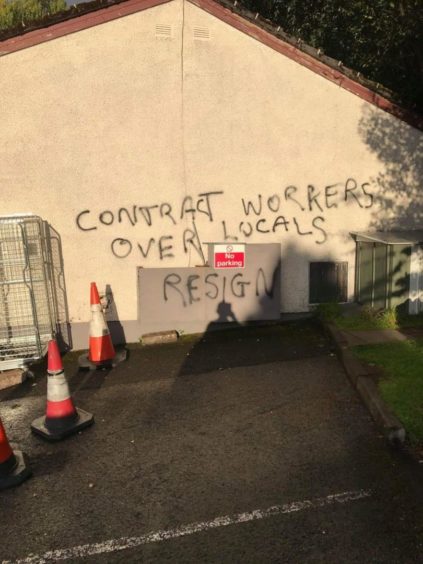 The committee then controversially brought in contract staff from outside the area but many walked out just a few weeks later, claiming they were "screamed at" by a senior member of staff.
Now the club says it is working on an organisational restructure.
Detractors say the row is having a negative impact on the surrounding Kinloch Rannoch area, where many current and former staff live.
Local man David Farr was made redundant in April, while he was recovering from a stroke.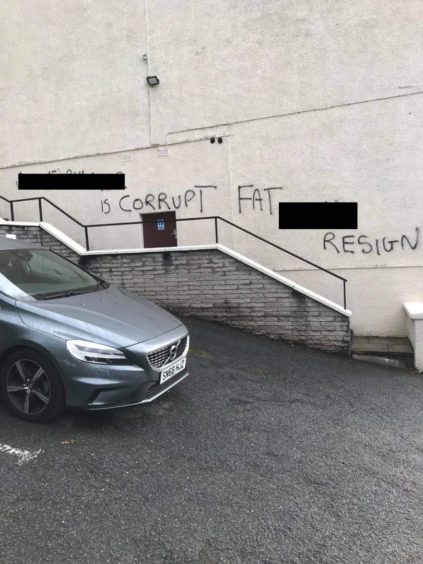 The former room checker fell ill on the day he was due to begin his new role as a porter.
"It's an absolute travesty," he said.
"I had a woman who I'd never met call me up and say: Unfortunately, there's just no space for you here."
The Courier understands around four housekeeping staff were lost in the first weeks of lockdown.
Mr Farr criticised the decision to take on agency workers.
"They were only needed because the committee had made so many staff cutbacks," he said.
"The housekeeping department is seven people down, and that was from a time when we were already undermanned.
"And at the same time, we have all of these covid restrictions which increases the workload."
He said contract staff left after being "verbally attacked" by a member of staff.
"She just screamed at them, and they just said: Right, we're not working for you then, and left."
The resort closed as part of lockdown restrictions on March 24, but reopened to visitors in July.
It has 3,800 members from around the globe and a current staff of 26.
Glasgow man Ronnie Robertson, who has owned timeshare at the resort for nearly 40 years, said: "Certain members of the committee seem to have this style of approach to staff, and that has produced a big backlash in the village – not just from people who worked there, or used to work there, but from the wider community.
"We have been owners since the early 1980s and there was always a very close relationship between the committee and the community. The club is a major employer in a small place like Kinloch Rannoch.
"The trouble is that the committee seem to view the club in a very different way from the owners and we feel this latest committee is misusing their position."
Owner Ann Blyth, who is also proprietor of the Perth-based UK Resort Exchange, added: "There are people who have worked there for years and years, and who used to love the place with all of their hearts. Now they're extremely worried about what is going on."
Commenting on the recent vandalism – including graffiti that read: "Contract workers over locals, resign" – she said: "We cannot condone that, but it does show the strength of ill feeling there is in the village."
A spokesman for the club responded: "In April of this year, we were made aware of the behaviour of a number of staff that fell significantly below acceptable standards and some of those staff in question were subsequently released.
"Later that month, a decision was also made to terminate the employment of the general manager.
"We are in the process of restructuring the organisation and will shortly be incorporated as a not-for-profit limited company."
The spokesman said Covid-19 presented "the most challenging circumstances in the history of the business" and "our focus remains on our people and our members over the months ahead."