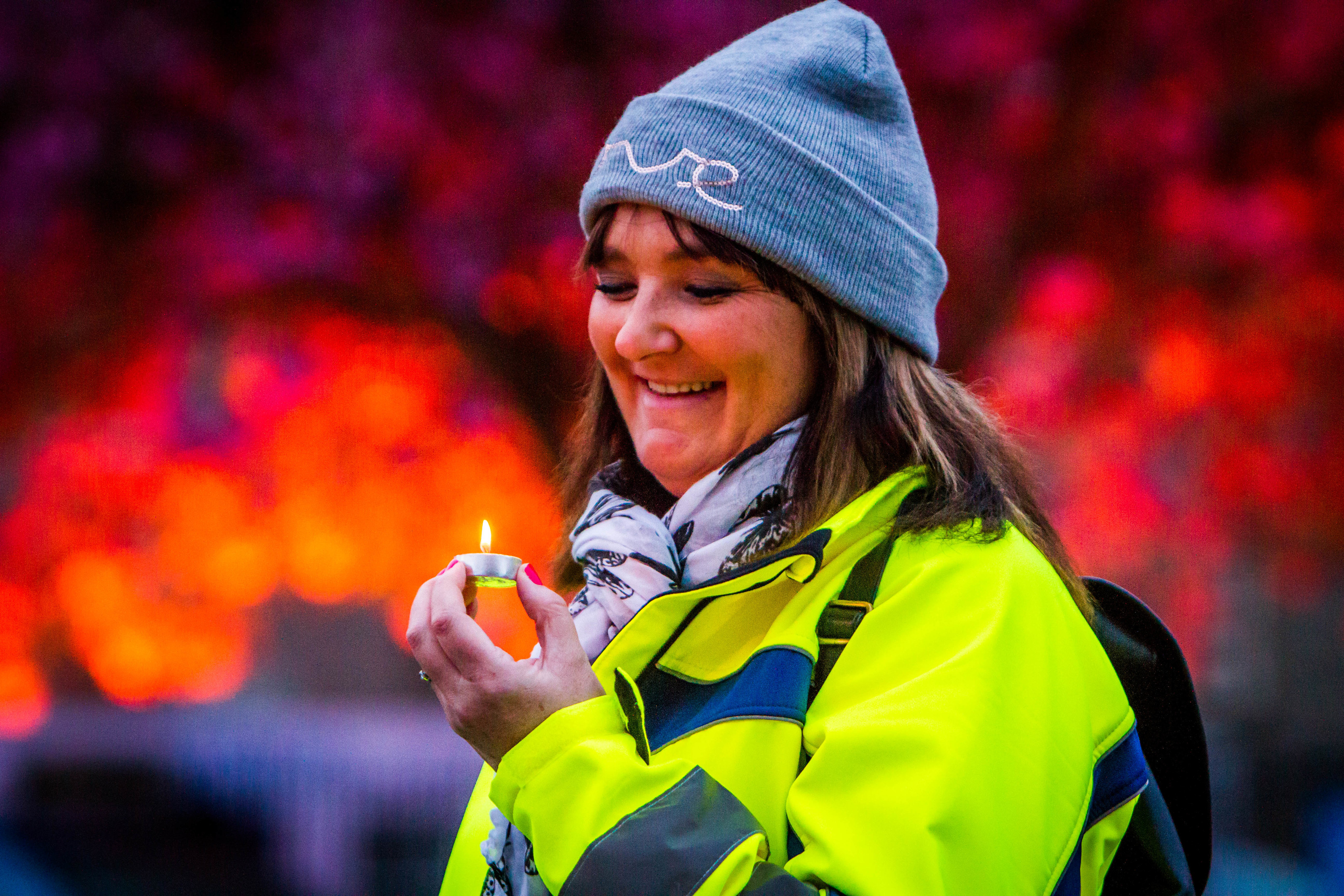 Support for those suffering from mental illness in Perth and Kinross is in the "dark ages", a bereaved mother has said.
Tracy Swan lost her 22-year-old daughter Jodie three years ago following years of self-harm.
On Saturday she and her husband Tommy led almost 200 people on a dawn walk in memory of those lost to suicide.
The Dark to Day walk started at the South Inch at 4am and participants marched silently by torchlight along Tay Street towards North Inch.
There they paused at the 90th Light Infantry Memorial to light candles in honour of their loved ones before continuing their walk around the North Inch.
The event is held in spring as it's a time which coincides with a spike in suicides, and Tracy said the walk was a comfort to her and the others taking part.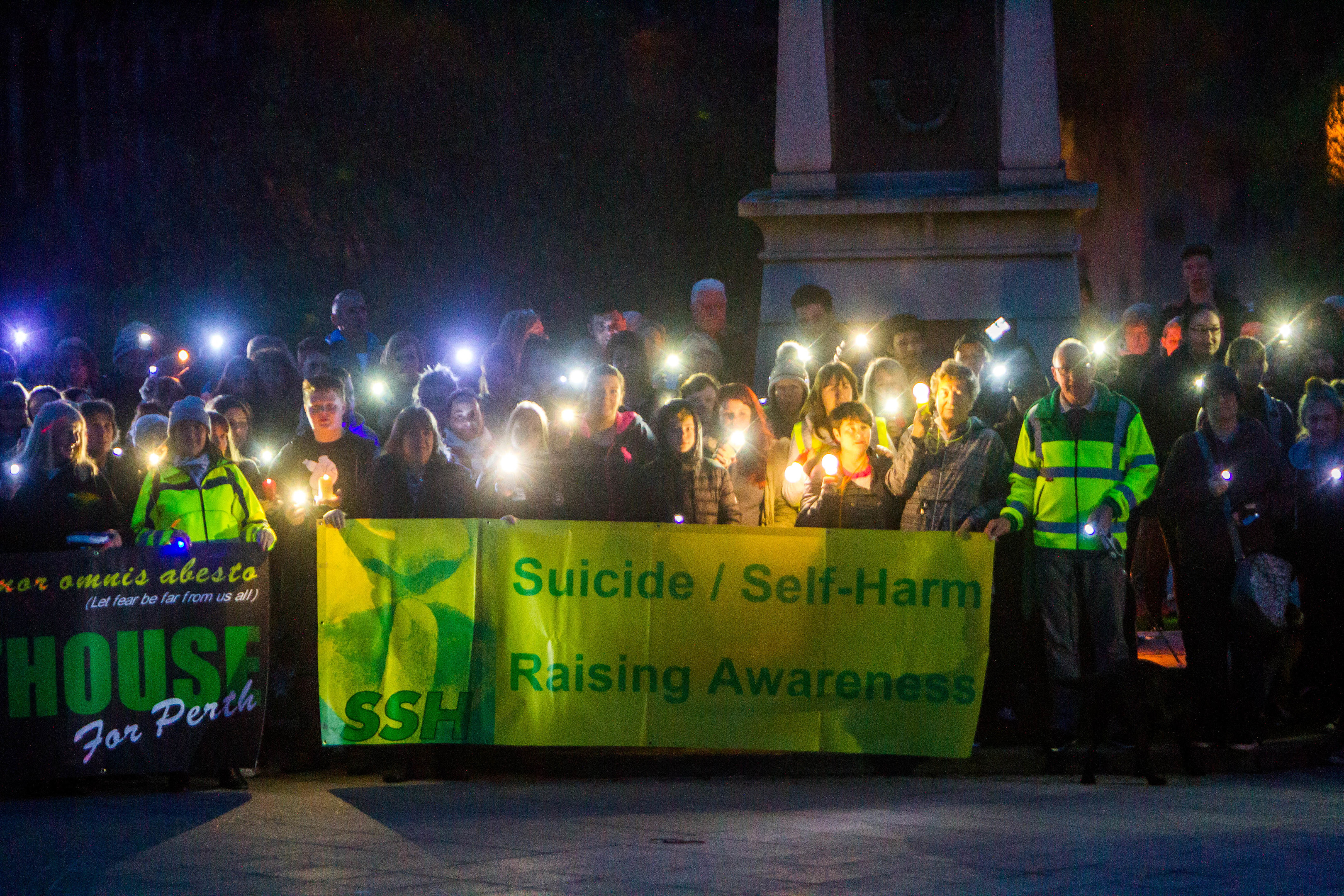 The 44-year-old said: "The Dark to Day walk is symbolic – to raise awareness of self-harm and suicide, and in memory of those we have lost.
"It is very important to me because I lost my daughter to suicide – she was a self-harmer for 12 years.
"We need to raise awareness and stamp out the stigma of mental health, self-harm and suicide. It's still very stigmatised. We are still in the dark ages – at least that's what it feels like in this area.
"The people of Perth don't realise how much it's on the increase.  There have been six suicides in Perth since the end of October last year that I know of."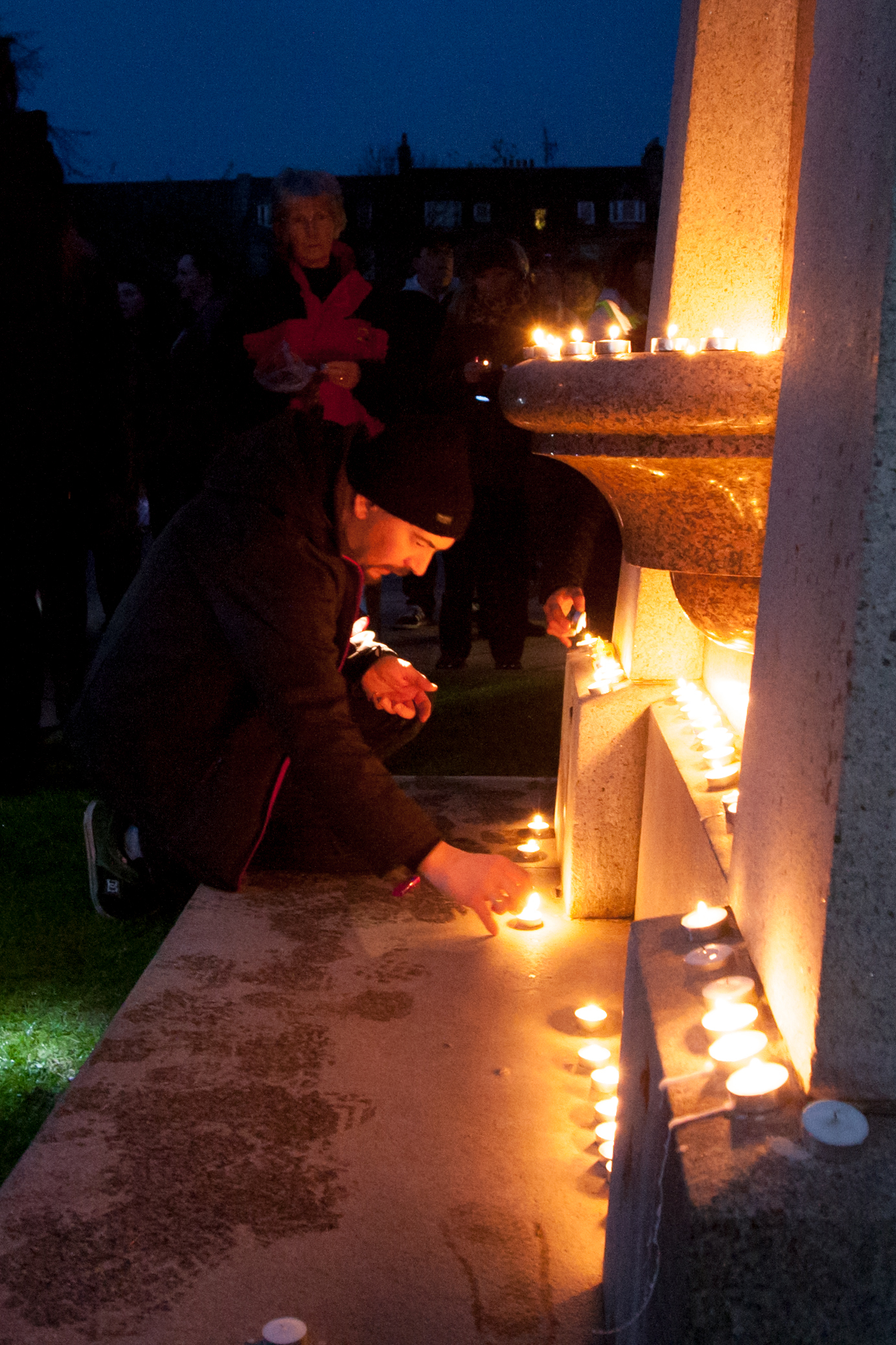 She added that her charity The LightHouse for Perth was working towards providing a safe space for those having a mental health crisis, where they could go for impartial support.
Tracy said: "When my daughter was self-harming we spoke to the council about a safe space because Jodie felt that there wasn't any place to turn to out of hours and a lot of the time she'd end up in the cells at Perth police station – which is not good for anybody who self-harms.
"There needs to be a shake-up of mental health services. People are being let down – people at crisis point need to see somebody there and then. They can't be on a waiting list for six months that's just impossible.
"When they need help somebody should be there to see them there and then."