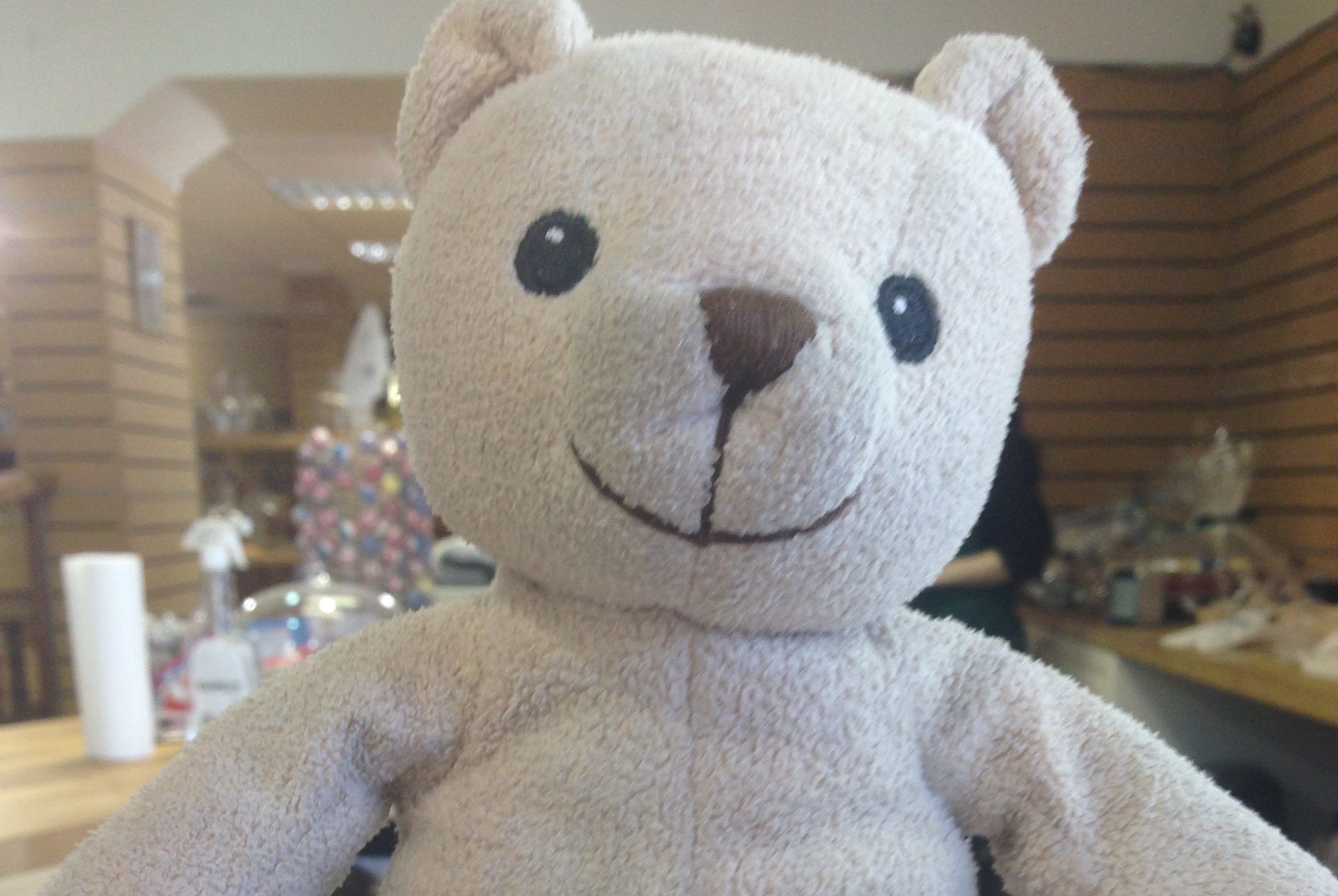 A much-loved Teddy lost during the Etape Caledonia cycle race has been returned to its grateful young owner following a heartfelt plea in The Courier.
We told how little Zac Cummings was among those cheering on competitors — including his bike mad dad Steve — during the event.
However, what should have been a glorious weekend turned to tragedy when he realised his beloved companion Teddy went missing.
Teddy's disappearance is "out of character".
You have it in you to put a smile back on Zac's face.
Please RT.https://t.co/D8ekoQCudt

— Dave Lord (@C_DLord) May 10, 2016
A campaign on social media swung into action  and The Courier picked up the story.
Within hours of our story going live we had news of a breakthrough.
There were sightings of Teddy.
At a local sweet shop no less.
Is THIS Teddy?
As you can see, he is being treated well….@Ste1068 …. pic.twitter.com/thOF8N0OOV

— Dave Lord (@C_DLord) May 10, 2016
Phone calls were made. Descriptions were checked and double-checked.
Eventually, all doubt was removed.
Teddy had been found  — and an emotional reunion was on the cards.
@Ste1068 @C_DLord that's Teddy!!! ???

— Sara Cummings (@redvillain) May 10, 2016
Pamela Hawkes of Waltons traditional sweet shop on Atholl Road, Pitlochry, described how she had taken the beleaguered Teddy under her wing.
"Teddy had clearly been left so I sat him in a shelf with a lollipop in case his owners came back looking for him," she explained after seeing The Courier's story.
"I am delighted to report that, after The Courier put Teddy's owners in touch, Teddy is now on his way home after his extended holiday."
Of course, nobody is more pleased with the happy outcome than little Zac himself — as he eloquently explains.
@Chris_Boardman @C_DLord @courier_pshire thank u & your followers 4 help with #wheresteddy. Glad 2 say #teddyisfound pic.twitter.com/GJhJ8nH4u9

— Steve Cummings (@Ste1068) May 10, 2016
Teddy, who has enjoyed trips to far-flung location including Majorca in the past,  is now on his way home to Zac in Gateshead.